We have filed a 3M defective combat earplug lawsuit after whistleblower allegations were revealed stating that 3M, a defense contractor, sold defective Combat Arms Earplugs, Version 2 (CAEv2) to the military from 2003 to 2015. The now-discontinued dual-ended 3M CAEv2 combat earplugs were reportedly standard-issue for military servicemembers from 2003 to 2015.
The defective earplugs may have caused significant hearing loss in military veterans, including combat veterans who did tours in Afghanistan or Iraq; reserve members who were stateside but routinely fired weapons for training; as well as Navy and Air Force personnel. Current and former military servicemembers who served any time from 2003 to 2015 may be entitled to compensation from 3M for their hearing loss or tinnitus. Fill out the form below for a no-cost review by an attorney of your potential claims.
You can also read a copy of our 3M Defective Ear Plug Lawsuit Complaint.
Service-related hearing loss or tinnitus?
You may be entitled to compensation for defective 3M earplugs. Fill out the form.
DOJ Resolves Defective Ear Plugs Lawsuit against 3M
In a whistleblower lawsuit on behalf of the U.S. government, a qui tam relator brought forth allegations that 3M and its predecessor corporation, Aero Technologies, knew about the design defect since 2000, when the combat earplugs failed to show any noise-reduction benefit. Yet, the 3M whistleblower lawsuit alleges, 3M continued selling the CAEv2 earplugs to the Defense Logistics Agency, which supplies equipment to U.S. troops, navy, and air force personnel. In its answer to the 3M whistleblower complaint, 3M admitted that Aero had tested the earplugs in 2000 and that the test came back with a noise reduction rating (NRR) of 0, meaning the combat earplugs had no noise reduction benefits.
The U.S. government later intervened in the whistleblower's lawsuit, with slightly different allegations. The United States alleged that:
3M, and its predecessor Aearo, knew that the CAEv2 [Combat Arms Earplug version 2] was too short for proper insertion in users' ears and … 3M did not disclose this information to the United States and delivered the CAEv2 to the United States knowing that the product contained defects…
In the settlement agreement for the whistleblower earplug lawsuit, 3M agreed to pay the United States government $9.1 million.
3M Combat Arms Earplugs
Frequently Asked Questions about 3M Combat Earplugs Lawsuit
FAQs:
(1) What were the 3M combat earplugs' intended purpose?
3M won an exclusive contract to sell combat earplugs to the U.S. military, and sold millions of earplugs to the armed forces from 2003-2015. The dual-ended earplugs had a yellow and black end and were intended to be versatile to provide hearing protection while enabling service members to communicate when necessary. One side of the earplugs was intended to block all sound, including voices, like traditional, non-combat earplugs. The other side of the combat earplugs was supposed to block loud impulse sounds on the battlefield, while still allowing spoken words and commands through.
(2) What was the defect in the 3M combat earplugs?
Instead of blocking sound as intended, 3M used a design that allowed the earplugs to loosen in the wearer's ear. The yellow fins on the earplug interfered with forming a tight seal in the wearer's ear canal, unless folded back, according to a whistleblower. Testing by the company that invented the earplugs showed that the earplugs had a noise reduction rating (NRR) of zero, as 3M admitted in a False Claims Act lawsuit. Because of this defect, service members may have suffered hearing loss and tinnitus from combat noise, firing weapons in training, or aircraft noise.
(3) Can veterans get compensation from a 3M combat earplugs lawsuit beyond VA disability?
Through our investigation, we have learned that many affected military members receive partial disability and hearing aids from the Department of Veterans Affairs (VA), but they may still be entitled to compensation from 3M for injuries they suffered, including tinnitus, hearing loss, or other health issues caused by the Combat Arms earplugs.
Important Note: We are pursuing lawsuits against 3M ONLY, not the U.S. Government or armed services. If you qualify, you can join with other active military and veterans in asserting your legal rights against 3M.
(4) How can I contact your defective earplug attorneys about a claim?
Our 3M ear plug team has a dedicated number to field calls from veterans and active servicemembers who have potential claims against 3M for defective combat earplugs. The number is: 866-211-4118. You can also message our team through our Military Earplug Lawsuit Facebook Page.
(5) How much do I have to pay you to file an ear plug lawsuit on my behalf?
If we lose, you don't have to pay us anything. If we win, we'd ask you to pay our attorneys' fees as a percentage of your recovery. Our fees are only a minority share of your potential damages award.
(6) Are the 3M defective earplugs lawsuits a class action?
No, the 3M ear plug lawsuits look like they will be litigated as a mass tort, not a class action. In a class action, a single plaintiff or group of plaintiffs seek to represent all the other people in a similar situation — mostly people who have not filed their own individual lawsuits. In a mass tort, everyone files their own individual lawsuit. But the cases are often consolidated in front of a single judge.
Join in on 3M defective ear plug lawsuits:
Our Team of 3M Earplug Trial Lawyers
We have assembled a coalition of four prominent law firms – Gibbs Law Group , Stueve Siegel Hanson, Isaac Wiles, and Southwest Injury Law – from across the country, with expertise in successfully litigating class actions, product liability claims, and other actions. Our attorneys have extensive experience helping clients including service members and veterans recover money for personal injuries and other damages caused by defective products. Our team is committed to holding companies like 3M accountable for their actions, and each of the firms in our coalition has recovered significant sums for clients from some of the largest corporations in the world. Our law firms and our attorneys have a track record of success that has earned them numerous awards for their work, including Best Lawyers in America, Best of the Bar, Leading Plaintiff Lawyers in America, Missouri Super Lawyers, Practice Group of the Year, Top Plaintiff Lawyers in California, and Consumer Protection MVP.
Gibbs Law Group
The Gibbs Law Group has earned Tier-1 rankings for Mass Tort and Class Action Litigation in the U.S. News – "Best Law Firms" list. The firm has recovered more than a billion dollars on behalf of its clients against some of the largest corporations in the world. Attorneys at Gibbs Law Group have represented thousands of clients in consumer and personal injury litigation in California and all over the country.
Gibbs Law Group successfully won $2.556 million for a personal injury medical malpractice lawsuit against the Veteran's Affairs medical center in Arizona for failing to diagnose military veteran, college professor, and businessman Steven Cooper with advanced-stage prostate cancer. Our attorneys currently represent another former U.S. service member in a medical malpractice case against the U.S. government concerning a VA hospital's wrongful discharge of a schizophrenic patient who was subsequently struck by a vehicle in the street outside the hospital.
Stueve Siegel Hanson, LLP
Stueve Siegel Hanson prides itself on having big law firm lawyers who chose to litigate on behalf of plaintiffs, rather than going to big firms. Located in Kansas City, Missouri, Stueve Siegel Hanson's trial lawyers, groomed at top law schools and nationally prominent law firms, use cutting edge legal skill in an environment that lets us focus on winning efficiently and effectively.
Stueve Siegel Hanson has a history of success that includes eight figure jury verdicts and settlements in complex areas of law, including antitrust, intellectual property, employment collective and class actions, product defect, consumer and securities class actions, and other complex business litigation.
Isaac Wiles
Headquartered in Columbus, Ohio, Gregory Travalio, Mark Troutman, and Shawn Judge have litigated against some of the world's largest and most sophisticated companies. They have helped recover millions of dollars and other relief for consumers stemming from defective product designs. Additionally, the Ohio Attorney General has hired them to seek recovery against opioid manufacturers on behalf of the state of Ohio.
The earplug investigation is especially meaningful to one member of our team, Gregory Travalio, who is a retired Army Reserve Colonel who served on active duty as an Infantry Officer in the early 1970s. Besides wishing to help his fellow military members, he faces approximately 10-15% hearing loss incurred during his service.
Southwest Injury Law
Southwest Injury Law (SIL) focuses its practice on personal injury litigation. SIL has zealously represented thousands of personal injury accident victims from pre-litigation through trials and appeals.
Our Defective Earplug Lawsuit Attorneys
Eric Gibbs
has been named "Top Plaintiff Lawyers in California" and has been selected for the last 9 years to the elite list of "Super Lawyers." He has been appointed by judges to leadership positions in dozens of high profile class actions and coordinated proceedings. He has helped recover nearly a billion dollars on behalf of his clients, including a recent $115 million settlement with health insurer Anthem.
Michael Schrag
has, in his decades-long career, represented individuals against some of the largest banking, credit card, insurance, and real estate companies, and has even litigated against the Department of Veterans Affairs (VA). For example, in 2017, in a federal courtroom filled with veterans and family members of veterans, the judge announced a $2.56 million verdict against the VA in favor of one of Michael's clients, who the VA had failed to diagnose with prostate cancer. Michael also recently achieved a settlement of $51.15 million on behalf of condominium owners who alleged they were misled by the developer.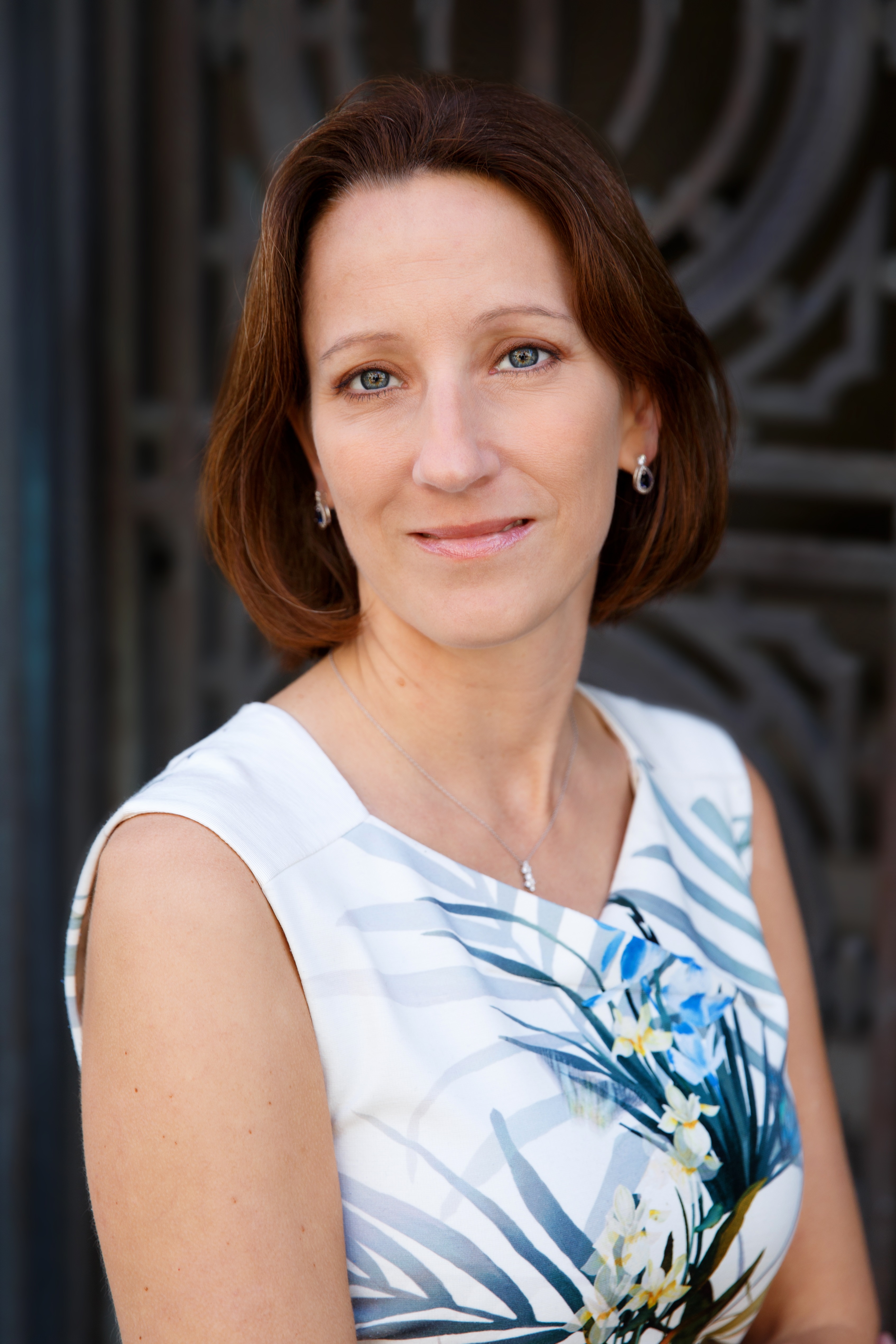 Amy Zeman
represents clients in a wide variety of medical mass injury matters, including individuals harmed by the diabetes drug Actos, the anti-psychotic medication
Risperdal
, and the birth-control medications Yaz and Yasmin. Amy has been named to the list of Northern California "Rising Stars" each year for the past 6 years.
George Hanson, of the law firm Stueve Siegel Hanson, is an experienced trial attorney. George has successfully tried many cases to judges and juries in both state and federal court. In addition to trial work, George has developed robust appellate practice and has successfully argued numerous cases on appeal before state and federal courts. George has been appointed lead or co-lead counsel in more than 40 class or representative actions in state and federal court. George was named "Best of the Bar" by the Kansas City Business Journal.
Abby McClellan has been named a "Rising Star" attorney in Missouri and Kansas. She focuses her practice on large-scale cases that involve thousands of plaintiffs across the United States. She represented individuals who took Risperdal, a drug designed to treat schizophrenia and bipolar disorder, who alleged the drug caused brain cancer and growth of abnormal breast tissue. In her free time, she runs the lawyer volunteer program at Operation Breakthrough, a program which provides a safe educational environment for children in poverty.
Tanner Edwards represents people harmed by dangerous drugs and devices in large-scale class action lawsuits and mass tort actions. Tanner was involved in litigation concerning a psychiatric medication that allegedly caused serious side effects. The litigation involved over 10,000 plaintiffs nationwide.
Crystal Cook Leftridge, of the law firm Stueve Siegel Hanson, has focused her practice on complex litigation in employment and mass torts. She has trial experience in federal court and an in-depth understanding of the discovery phase of litigation. She works closely with hundreds of plaintiffs across the United States on dangerous drug cases. Recently, she has been involved in the testosterone replacement therapy, Taxotere, and proton-pump inhibitor mass tort litigations concerning alleged serious side effects.
Gregory Travalio was an active duty and reserve servicemember for 30 years, retiring with the rank of Colonel after serving in the Judge Advocate General's Corps for decades. He graduated first in his class from the University of Pittsburgh School of Law. He is currently a highly sought-after adviser on issues related to commercial and complex litigation.
Mark Troutman is a leader of his firm's class action practice and has been an author of the leading guide on Ohio Consumer Law for over a decade. He served as court-appointed lead counsel in a case against Porsche and litigated to a settlement of tens of millions of dollars. He serves as special counsel for the Ohio Attorney General in a lawsuit against opioid manufacturers for the damage caused to Ohio by the opioid crisis.
Shawn Judge, the son of a former municipal court judge, grew up around the legal profession. He attended the Moritz College of Law and graduated with honors. After serving for 13 years as a judicial clerk, mediating cases for the U.S. District Court for the Southern District of Ohio, Shawn joined the law firm Isaac Wiles. He is a strong and savvy litigator, well-versed in many different aspects of the law.
Christopher Burk
runs a robust
personal injury
practice. As an experienced premises-liability attorney, Mr. Burk takes the time to conduct scene investigations, obtain incident reports, and demand video surveillance evidence be preserved. Mr. Burk devotes his spare time to coordinating functions for the
Paralyzed Veterans of Nevada
.
Fill out the form to have an attorney look over your claim.
Other Cases & Investigations
-