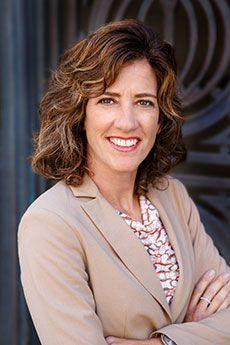 Karen is a nationally-recognized mass tort attorney with more than twenty years of experience in federal and state litigation. Courts throughout the country have appointed Karen to serve in leadership positions including Lead Counsel, Liaison Counsel and Plaintiff Steering Committee in some of the largest pharmaceutical and device mass tort cases. Karen currently serves in leadership positions in the Taxotere Litigation (federal court) Zoloft Birth Defect Litigation (federal and California state courts), Transvaginal Mesh Litigation (federal and California state courts), Fosamax Femur Fracture Litigation (California state court), Lexapro/Celexa Birth Defect Litigation (Missouri state court).
Karen is particularly focused on women's health issues and sexual abuse claims, including a current Boy Scouts of America sexual abuse lawsuit investigation involving claims of abuse by scoutmasters, troop leaders and other adults affiliated with the Boy Scouts of America.  She also represents women suffering permanent baldness following breast cancer chemotherapy treatments with Taxotere, and children who experienced severe side effects after taking the widely-prescribed medication Risperdal. Karen believes in advocating for the victims who've been taken advantage of, and helping to ensure drug safety in the face of profit-driven corporations that hide the risks of their products. She has testified twice before FDA advisory boards as well as the California State Legislature on the safety concerns regarding the SSRI antidepressants and the manufacturers' misconduct.  She has also advised victim advocacy groups in their efforts to inform governmental agencies and legislative bodies of harms caused by corporations.
One of the preeminent personal injury attorneys in the country, Karen frequently publishes and presents on issues involving drug safety, mass tort litigation, FDA reform and federal preemption for both legal organizations (plaintiff and defense) and medical groups.
I just thought they handled the whole case well, they did so in a timely manner and I was very pleased with the results.
- Elaine S.
Best Lawyers in America for Personal Injury Litigation- Plaintiffs, 2013, 2018, 2022, 2023
Lawdragon 500 Leading Plaintiff Consumer Lawyer, 2021-2023
Top Ranked for Nationwide Product Liability: Plaintiffs, Chambers USA, 2020, 2022
Southern California Super Lawyer, 2004-2022
Consumer Attorney of the Year Finalist, CAOC, 2006
California Lawyer of the Year (CLAY), California Lawyer magazine, 2005
Lawyer of the Year, Lawyer's Weekly USA, 2004
AV Preeminent® Peer Review Rated, Martindale-Hubbell
University of California, Davis King Hall School of Law, J.D., 1995
Colorado State University, B.A., 1989
American Association for Justice
Consumer Attorneys of California
Consumer Attorneys of Los Angeles
American Bar Association (appointed member of the Plaintiffs' Task Force)
Women En Mass
The Sedona Conference (WG1, Electronic Document Retention and Production)
The National Trial Lawyers
National Women Trial Lawyers Association
LA County Bar Association
Women Lawyers Association of Los Angeles
Public Justice
Presentations & Articles
+
The New Normal: Working From Home
Trial Magazine, American Association for Justice
June 2020
Prepping for the Prescriber Deposition
Trial Magazine, American Association for Justice
January 2020
Deposing the Treating/Prescribing Physician, Learned Intermediary, The One Potentially Fatal Fact Witness
American Association for Justice Convention: Discovery and Litigation Strategies for Drug and Device Cases
February 2019
A Funny Thing Did Happen on the Way to the Forum: Navigating the New Landscape of Personal Jurisdiction Challenges
ABA Section of Litigation 2019 Environmental & Energy, Mass Torts, and Products Liability Litigation Committees' Joint CLE Seminar
March 2018
Federal and State Court Coordination of Mass Tort Litigation: Navigating State Court vs. Multidistrict Litigation
Mass Torts Made Perfect
October 2018
Taxotere Litigation: Federal MDL 2740, New Orleans and State Court Jurisdictions
Mass Torts Made Perfect
October 2018
505(b)(2) Defendants – The Non-Generic Alternative; Social Media and Support Groups; Settlement Committees
AAJ Section of Torts, Environmental and Products Liability (STEP): On the Cutting Edge of Torts Litigation
July 2018
Location, Location, Location, Part II: State Court Consolidations
AAJ Mass Torts Best Practices Seminar
July 2017
Personal Jurisdiction in Mass Torts and Class Actions: Bristol-Myers Squibb Co. v. Superior Court (Cal. 2016)
Mass Torts Judicial Forum with Judge Corodemus and JAMS
April 2017
Bringing the Remote Office Closer
Trial Magazine
March 2017
Litigation Highlights
Paxil Birth Defects Litigation
Karen served as court-appointed co-lead/liaison counsel – managed and conducted general liability discovery and case specific discovery on trial cases. Served on the trial team for the first case tried, which resulted in a $2.5 million verdict. Additional confidential settlements achieved on behalf of plaintiffs.
In re Paxil Products Liability Litigation
Karen served as court-appointed lead counsel. Early on, achieved an injunction requiring GlaxoSmithKline to take down Paxil ads that said "not-habit forming" and was successful in defeating preemption challenges. Negotiated global case settlement with more than 3,000 individuals submitting claims.