Employment Law (2023)
Labor & Employment Attorneys
Our Oakland-based labor & employment attorneys have been representing classes of employees nationwide in state and federal labor-law litigation for over 20 years. We have successfully forced employers to stop unlawful employment practices across the country and ensured that employees get the pay and benefits they're owed.
Our federal and California employment lawyers have written this page to help you understand the current state of labor & employment law in 2023.
Labor & Employment Laws (2023)
There are two main bodies of labor and employment laws: (1) federal labor law, and (2) state labor law. Federal labor law is codified under the Fair Labor Standards Act, a federal law passed in 1938 which hasn't been substantially modified since 2007. There are also protections under your state's labor code, often offering more robust worker rights than under federal law. The California labor code, for example, is one of the most protective bodies of employment law in the country.
Below are some of the main issues that frequently come up under labor and employment law (updated as of 2023).
Common Labor & Employment Law Issues
Independent Contractors
Independent contractors are often misclassified under federal and state employment law. Under federal law, whether a worker is an employee vs. independent contractor is typically determined by the level of control that the company has over the worker. Under California independent contractor law, there's a new test for determining whether a worker is an independent contractor or employee. The new California independent-contractor test, codified by Assembly Bill 5 (AB5), shifts the burden of proof to the employer to show that a worker is free from its control, and puts forth an "ABC test" for determining whether a worker is properly classified as an independent contractor.
Overtime
Employees that work more than 40 hours in a week are entitled to overtime pay. Under federal law, workers get time-and-a-half pay (1.5x regular pay). Under California overtime law, workers who clock in enough hours can earn double time (2x regular pay).
WARN Act
When a company does mass layoffs, federal and state law often requires advanced notice to workers. The federal WARN Act requires 60 days' notice prior to a mass layoff, as does the California WARN Act. WARN stands for: Worker Adjustment and Retraining Notification Act.
Off-the-Clock Work
Employers often force workers to come in early or stay late, without letting them clock in for those hours. This off-the-clock work must typically be compensated, whether at the time or after-the-fact. California off-the-clock law, for example, requires employers to pay their employees for all hours worked, even if the employer doesn't know about the off-the-clock hours (so long as they should have known).
Minimum Wage
Federal, state, and local minimum wage can all differ, and companies often don't comply with municipal minimum wage requirements. State minimum wage is almost always higher than federal. California's minimum wage is $15.50 per hour, compared to $7.25 per hour for federal min. wage.
Meal and Rest Breaks
There are generally no federal requirements to give breaks, but California meal/rest break law requires a meal break every 5 hours and rest break every 4 hours.
Vacation Days
Federal law generally doesn't have rules governing vacation days, but California paid-time-off (PTO) law imposes certain requirements.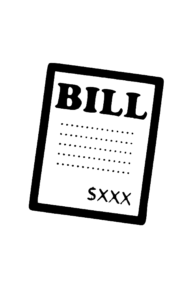 Paychecks
Although federal labor law says little about when paychecks need to be given, states such as California require regular paychecks be paid on-time, and final paychecks in CA must be paid within 3 days, or sooner, of ending the employment relationship. California also requires paystubs be provided along with checks to itemize the hours, rates, and deductions that are made from the paycheck.
Frequently Asked Questions (FAQ) about Employment and Labor Laws
---
What is the difference between labor law and employment law?
The main difference in labor law vs. employment law is that "labor" generally refers to the rights of unions and "employment" generally refers to the rights of individual employees. Over time, however, the two terms have become essentially synonymous. The "California labor code," in spite of its name, contains the entire body of California's employment laws. The code is not just limited to unionized employees. Federal law is more distinct: laws governing unionization appear in the National Labor Relations Act (NLRA), whereas laws governing employment appear in the Fair Labor Standards Act (FLSA). But both acts contain the word "labor," not "employment."
Our attorneys generally use the terms "labor" and "employment" synonymously. Many other employment attorneys do as well.
---
Who is the best employment lawyer?
Labor & employment attorneys generally won't say on their websites that they are the "best" because the term is so absolute. What does that mean? Best on what metric?
Generally, you should find the attorney that is the best fit for you. But some questions to ask any employment attorney include:
how often do you practice in this area of law?
how often do you litigate in the courts in my state?
how much have you won for your clients in similar situations to mine?
Our employment attorneys have won numerous awards for their excellent representation of their clients. Our founding partner, Eric Gibbs, has been named to the list of Best Lawyers in America for 7 consecutive years and was named among the Top Plaintiffs Lawyers in California. Steven Tindall, another partner in our employment law practice, has won numerous multi-million dollar settlements for his clients under both California and federal employment law. He has been named a Super Lawyer in Northern California since 2009.
| | |
| --- | --- |
| | Steve sued a global consulting company on behalf of hundreds of employees, and achieved a class action settlement of $29 million. |
---
How do I start a class action labor lawsuit against my employer?
Typically, filing a class action lawsuit in state or federal court is very similar to filing an individual case, but you need to designate your case as a class action on the complaint and cover sheet. In some states, employment class actions must be filed in the complex-case division of the state-court system.
That said, filling a lawsuit isn't easy for a layperson, and actually litigating a class action requires a very different strategy than prosecuting an individual case. A class action labor lawsuit allows a single employee (or more) to act as a class representative to present a typical example to the court of what the employer did wrong, and represent the interests of all the other class members who aren't explicitly named in the lawsuit.
At the class certification stage, the court has to approve the case as a class action. To certify an employment case as a class action, you will generally need to prove that there are important factual and legal issues that are common to all class members, and that resolving the case on a classwide basis will be more efficient than requiring employees to bring individual lawsuits. If the court certifies a class of employees, a notice will typically be sent to inform all employees who are part of the class that they will be included in the case, unless they opt out.
Class notices are often sent by mail
It may not be possible, though, to bring your case as a class action if your employment agreement has an arbitration clause. These clauses can often require you to waive your right to participate in a class action as a condition of your employment.
Because class actions raise complex issues, you may want to consult an attorney if you are considering filing a labor and employment class action lawsuit.
---
Should I join a class action lawsuit against my employer?
In the United States, you generally don't need to "join" a class action to be part of it. In some countries, which use an "opt-in" system for class actions, you would have to formally join. But in the U.S., most class actions are opt-out, meaning that you don't need to do anything to be included in the class action. If you get a class action notice and do nothing, you are declining the opportunity to opt-out and will therefore be included as part of the class.
Because class actions are generally opt-out in the U.S., Americans generally refer to opt-in class cases as "collective actions." Suits under federal labor law (the Fair Labor Standards Act) are collective actions, meaning you will need to opt-in to participate. Suits under state labor law, such as California employment law, are generally opt-out. For this reason, plaintiffs generally have more leverage in employment class actions under state law, because they can more easily represent a class of similarly-situated employees.
One question to ask yourself if you're deciding whether to opt-out of a class action against your employer, or opt-in to a collective action, is whether you actually intend to pursue an individual action before the statute of limitations runs out. If you're not actually going to pursue your own individual case, any classwide relief is likely to benefit you.
If you're still unsure about whether to join an employment class action, you should consult a labor-law attorney.
---
Can I be fired for joining a class action lawsuit?
Both federal and state law contain protections for employees who join a class action lawsuit against their employer. Under Section 5(a) of the Federal Fair Labor Standards Act (FLSA), an employer is prohibited from firing an employee for filing or joining a federal employment lawsuit. The FLSA even protects employees who aren't part of the lawsuit but merely testify in order to help other employees. The FLSA mandates that an employer cannot retaliate against an employee for testifying.
Under California law, an employer is prohibited from retaliating against an employee who engages in "protected activities," such as informally reporting illegal conduct, filing a wage claim with the California Labor Commissioner, or filing a class action employment lawsuit.
Employees who are retaliated against may be entitled to be reinstated in the same or better position, and to receive backwages for all the days they were out of work.
Our Employment Lawyers
Steven Tindall
Steven specializes in employment litigation and has been lead or co-lead counsel on several cases that resulted in settlements of over $1 million.
View full profile
Aaron Blumenthal
Aaron represents consumers, employees, and whistleblowers in class actions and other complex litigation.
View full profile
Amanda Karl
Amanda represents employees, consumers, and sexual assault survivors in complex class actions. She also leads the firm's Voting Rights Task Force.
View full profile
Jeff Kosbie
Jeff represents workers and consumers in complex class actions involving data breaches and privacy, employment law, and other corporate misconduct.
View full profile
Linda Lam
Linda focuses her practice on representing consumers, small businesses, and employees in complex litigation.
View full profile
Ashleigh Musser
Ashleigh represents consumers and employees in class actions and mass arbitration involving consumer protection and employment law.
View full profile
About Us
Gibbs Law Group is a California-based law firm committed to protecting the rights of clients nationwide who have been harmed by corporate misconduct. We represent individuals,
whistleblowers
,
employees
, and small businesses across the U.S. against the world's largest corporations. Our award-winning lawyers have achieved landmark
recoveries
and over a billion dollars for our clients in high-stakes class action and individual cases involving
consumer protection
, data breach, digital privacy, and federal and
California employment
lawsuits. Our attorneys have received numerous honors for their work, including "Top Plaintiff Lawyers in California," "Top Class Action Attorneys Under 40," "Consumer Protection MVP," "Best Lawyers in America," and "Top Cybersecurity/ Privacy Attorneys Under 40."
Question about 2022 Employment Law?
loading...