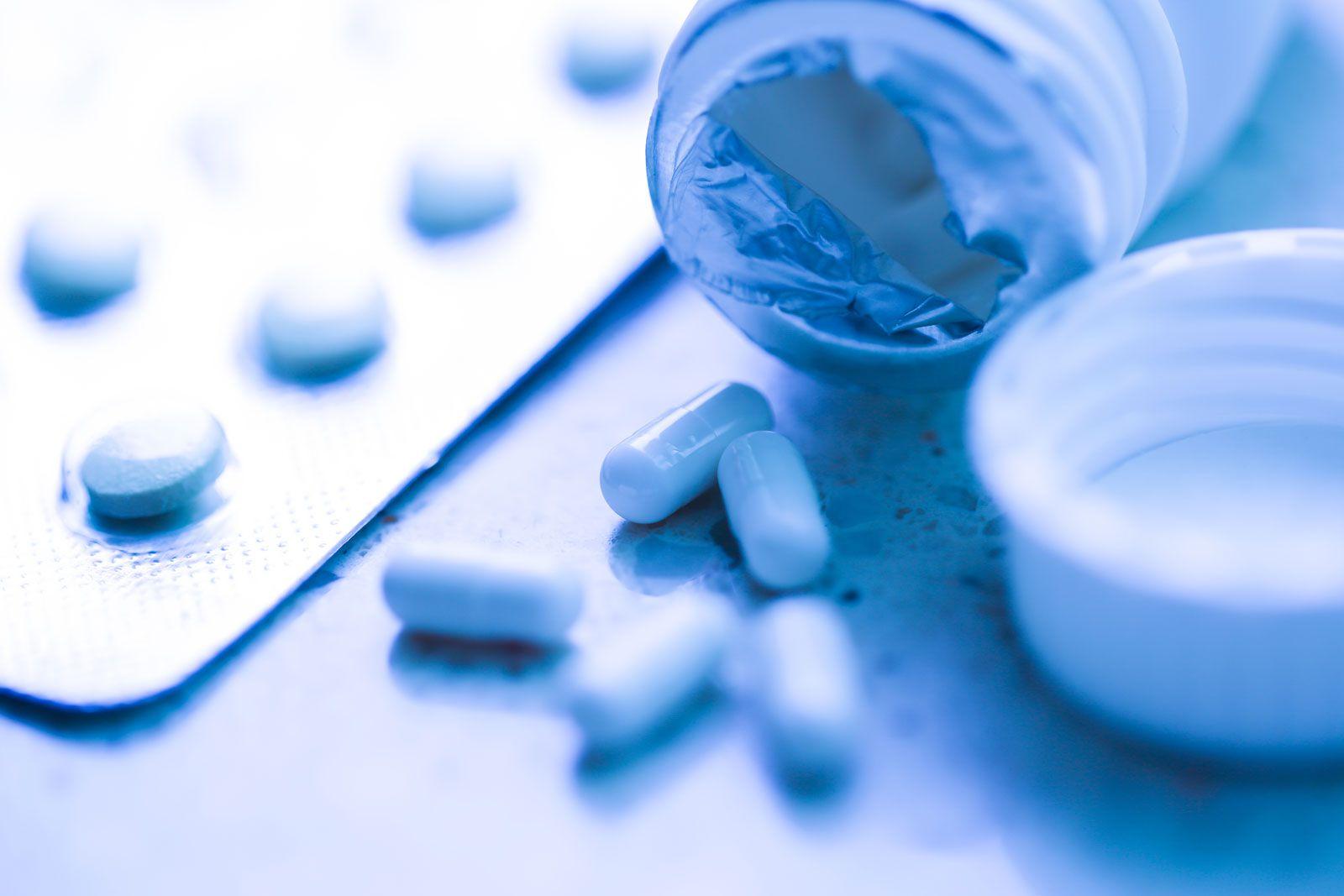 CVS & Walgreens Generic Drug Overcharge Lawsuit Investigation
Our attorneys are investigating allegations that CVS and Walgreens charged more money for generic drugs to customers with insurance than to those without insurance.
Fill Generic Drug Prescriptions at CVS or Walgreens?
If you had health insurance, you may have paid more for the generic medication than if you'd told the pharmacy you were uninsured. Call or message us to speak privately with a consumer attorney and find out if you're eligible for compensation.
loading...
Drugs Which Pharmacies May Have Overcharged For
Two lawsuits filed on August 7, 2017 against CVS and Walgreens alleges that the pharmacy companies overcharged insured customers for the following drugs:
Accu-Chek
Acyclovir
Aktob
Albuterol
Alocril
Alprazolam
Amiodarone
Amitriptyline
Amlodipine
Amoxicillin
Amphetamine
Anastrozole
Atenolol
Atorvastatin
Azelastine
Azithromycin
Bactrim
Benazepril
Benzonatate
Betamethasone
Buspirone
Bystolic
Carvedilol
Cefadroxil
Cefdinir
Cephalexin
Cetirizine
Ciprofloxacn
Citalopram
Clindamycin and Benzoyl Peroxide
Clindamycin
Clonazepam
Clonidine
Clopidogrel
Cyanocobalam
Cyclobenzaprine
Cytomel
Denta
Depo-Testosterone
Diazepam
Dicyclomine
Diltiazem
Doxazosin
Doxycycl
Duloxetine
Enalapril
Escitalopram
Estradiol
Eszopiclone
Feosol
Ferrous
Flonase
Fluconazole
Fluocinonide
Fluoxetine
Fluticasone
Folbee
Folic
Furosemide
Gabapentin
Gemfibrozil
Gentamicin
Gianvi
Glimepiride
Glipizide
Guaifenesin
Hydrochlorot
Hydrocodone/APAP
Hydroxyz
Ibuprofen
Indomethacin
Invokamet
Irbesartan
Isosorbide
Januvia
Lamotrigine
Lantus
Latanoprost
Levetiraceta
Levocetirizi
Levofloxacin
Levothyroxine
Lexapro
Lisinopril
Hydrochlorothiazide
Lisinopril
Lisinopril/hydrochlorothiazide
Lithium
Loratadine
Lorazepam
Losartan
Losartan and Hydrochlorothiazide
Lovastatin
Meloxicam
Memantine
Metformin
Methocarbam
Methylphenidate
Metolazone
Metoprolol
Metronidazol
Minivelle
Mirtazapine
Mometasone
Montelukast
Mupirocin
Naproxen
Nitrofurantoin
Nortriptylin
Nystatin
Omeprazole
Ondansetron
Oxcarbazepin
Oxybutynin
Oxycodone/APAP
Pantoprazole
Paroxetine
Penicillin
Percocet
Pramipexole
Pravastatin
Prednisone
Prednisolone
Promethazine/Codeine
Ramipril
Ranitidine
Restasis
Sertraline
Simvastatin
Singulair
SMZ/TMP
Sodium Chloride (1 gm)
Spironolactone
Sprintec
Sulfameth/Trimeth
Sumatriptan
Suprep
Synthroid
Tamiflu
Tamsulosin
Temazepam
Terazosin
Terbinafine
Tizanidine
Tobramycin/Sus Dexameth
Topiramate
Tramadol
Tranex
Trazodone
Tretinoin
Triamcinolone
Triamterene and Hydrochlorothiazide
Vagifem
Valacyclovir
Valsartan/hydrochlorothiazide
Valsartan
Vaniqa
Venlafaxine
Ventolin
Viagra
Vigamox
Vitamin D
Vyvanse
Warfarin
Xopenex
Zaleplon
Zolpidem
Lawsuits Allege Benefits Providers Received Kickbacks
The two lawsuits against CVS and Walgreens allege that the pharmacies overcharge insured customers for generic medication because they are required to pay a kickback to Pharmacy Benefits Providers (PBMs), who act as an intermediary between the pharmacies and insurance companies. The complaints allege that CVS and Walgreens have "secret, undisclosed written contracts" with the PBMs providing a kickback (or "clawback") on the sale of certain medications, if the customer goes through insurance. The largest PBMs are Express Scripts, CVS Caremark, and OptumRx. The complaints say that in many of CVS's and Walgreens's agreements with the PBMs, "CVS pledges" and "Walgreens pledges" to "not inform clients that they could pay less if they did not use their insurance plans."
Patients who have a deductible for the prescription drugs are at risk for having overpaid, the plaintiffs allege. For example, the plaintiff in the CVS case alleged that she had gone through insurance and paid $165.68 for a drug for which CVS only charged $92 out-of-pocket. The plaintiff against Walgreens says that he went through insurance and paid $21.80 for a drug for which Walgreens only charges $10 out-of-pocket.
The lawsuits also say that patients who paid a co-pay for their generic drugs, even a co-pay as low as $10, may have overpaid. For example, the complaint shows a patient with United Healthcare was charged a co-pay of $10 for Lisinopril, but the pharmacy only received $7.23 and paid a "clawback" to the PBM of $2.77. Paying for the Lisinopril out of pocket may have been cheaper.
Pharmacists have acknowledged these practices, say plaintiffs. Pharmacists have said:
"[PBM] charging a patient $125 for a generic drug and take back $65 from the pharmacy. If paid cash the cost to the patient would have been $55."
"A patient copay is over $50 and the claw back is over $30 all for a drug where our cash price would only be $15."
NY Dept. of Health: Insured Customers Who Paid $15 or More for Generics May Have Overpaid
According to statistics from the New York Department of Health showing CVS's retail drug prices, customers with co-pays as low as $15 may have overpaid. For example, the retail price for Levothyroxine is listed as $11.99 for most CVS locations. Anyone who went through insurance and paid $15 or more as a co-pay or as part of a deductible may have gotten Levothyroxine for cheaper had they paid out-of-pocket and not gone through insurance.
A chart is below showing the ten most prescribed generic drugs and their CVS retail prices, according to the New York Department of Health website. If you went through insurance and paid more to CVS than the prices listed in the right-hand column, you may have overpaid.
| Generic Drugs1 | Common Brand Names | CVS Retail Price2 |
| --- | --- | --- |
| Hydrocodone/ acetaminophen | Vicodin | $17.39 |
| Lisinopril | Zestril, Prinivil | $16.19 |
| Levothyroxine | Synthroid, Tirosint, Levoxyl | $11.99 |
| Atorvastatin | Lipitor | $107.99 |
| Amlodipine | Norvasc | $61.59 |
| Simvastatin | Zocor | $37.99 |
| Omeprazole | Prilosec | $59.59 |
| Metformin | Glumetza, Glucophage, Fortamet | $17.99 |
| Amoxicillin | Moxatag | $16.89 |
| Hydrochlorothiazide | Microzide, Diovan, Dyazide, Maxzide-25, Hyzaar, Zestoretic | $14.49 |
Source: IMS Health
New York Department of Health, Prescription Drug Prices in New York State, available at https://apps.health.ny.gov/pdpw/SearchDrugs/Home.action. (Searches done for Manhattan area. Where prices differed by location, lowest price is displayed).
Our Commitment to Excellence
Girard Gibbs LLP has earned Tier-1 rankings for Mass Tort and Class Action Litigation and has been named in the U.S. News – Best Lawyers "Best Law Firms" list for four consecutive years since 2013.
We have recovered over a billion dollars for our clients against the world's largest corporations in cases concerning auto defects, drug and medical device injuries, data breaches, securities fraud, antitrust matters, and employment law violations.