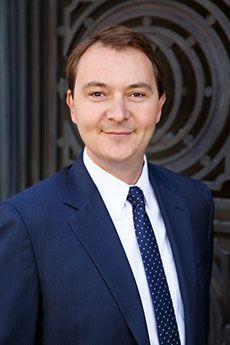 David Stein Presents at Consumer Class Action Litigation Conference
January 13, 2017
David Stein will present at the 2017 Annual Consumer Class Action Conference hosted by Bridgeport Continuing Education on January 13, 2017.  He is one of two faculty members who will lead the discussion entitled "Hot Topics and Trends in Prosecuting & Defending of Consumer Class Actions."   David will provide the plaintiffs' perspective on a number of "hot topics," including class action waivers in arbitration agreements, personal jurisdiction in light of last year's BMS decision, recalls and voluntary market actions, scrutiny of class settlements and an overview of some recent, significant Ninth Circuit decisions.
Bridgeport's Annual Consumer Class Action Conference explores and explains the changing landscape of consumer class actions.  This year's program will include a review of the cases pending before the Supreme Court that will affect class action litigation, the current state of the law on ascertainability and standing, combatting a presumption of reliance, material omissions, injunctive relief only cases, and a discussion of "hot topics," including labeling disputes.  The program also will include a nuts-and-bolts roundtable discussion of tactics and techniques that will allow plaintiffs' and defense attorneys to candidly share what techniques employed by their adversaries they find the most effective.
Reputation for Excellence in Consumer Class Action Law
Our attorneys have been frequently recognized by the courts, our peers, and the legal media for our ability to provide the highest caliber of legal service.  Many of our attorneys have been recognized annually as Northern California Super Lawyers and Rising Stars. Eric Gibbs has also been listed among the Daily Journal's "Top 30 Plaintiff Lawyers in California for 2016," and Law360's "2016 Consumer Protection MVP." Eric Gibbs and Daniel Girard have been honored among the "Top 100 Super Lawyers" in Northern California and have been selected for inclusion in The Best Lawyers in America (2012-2016) for their work in Mass Tort Litigation/Class Actions.  They have been featured among the Top AV-Preeminent Rated Lawyers by Martindale Hubbell.
 About David Stein
David Stein represents consumers in complex consumer protection and financial fraud cases against Fortune 100 companies. He currently serves as co-lead counsel in the In re Honda CR-V Vibration multidistrict proceedings and in the In re: Hyundai Sonata Engine Litigation, pending in the Northern District of California. David is also among the attorneys representing consumers in a lawsuit against Lenovo alleging that the company sold more than 800,000 computers in the United States with a software program that computer security experts consider to be spyware or malware.  David is the co-author of Consumer Law Watch, a blog analyzing developments in the law of class actions.