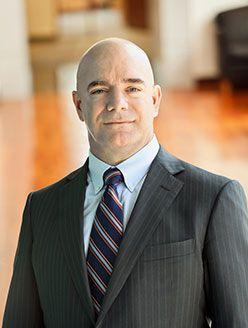 Eric Gibbs Appointed to Executive Committee in Banner Health Data Breach Lawsuit
November 29, 2016
On November 23, 2016, Eric Gibbs was appointed by Judge Bolton of the District of Arizona to the Plantiffs' Executive Committee in a lawsuit involving a massive data breach at Banner Health. Banner Health announced in August 2016 that a significant data breach may have exposed the personal health and other sensitive information of up to 3.7 million individuals (including patients, health plan members, providers and food/ beverage customers); it was one of the largest data breaches of 2016 based on number of individuals impacted.
The Court considered competing applications from a number of law firms and ultimately selected Eric as part of the four-person leadership structure, which includes two co-lead counsel and two executive committee members.
About Our Data Breach Leadership and Experience
We are representing health-plan subscribers whose information was compromised when hackers infiltrated Anthem Blue Cross, and Excellus Blue Cross and Blue Shield. In the past, we have successfully represented consumers with data breach and privacy claims involving HealthNet and Certegy Check Services.
Eric Gibbs has established himself as a leader in emerging litigation involving data breach and privacy. Eric secured a landmark ruling in the Adobe Systems, Inc. Privacy Litigation, which makes it easier for plaintiffs to seek relief following a breach. He was recently selected from among a pool of attorneys from across the country to serve as co-lead counsel in the Vizio, Inc., Consumer Privacy Litigation.
Eric co-founded the American Association for Justice's Data Breach and Privacy Litigation Group, and has served as chair and organizer of several consumer privacy conferences on best practices and developments in consumer privacy litigation.
About Eric Gibbs
Eric serves in court-appointed leadership positions in a diverse array of cases involving data breach and privacy, consumer fraud, automobile defects, truth-in-lending, product liability, and employment matters. He was recently named a "2016 Consumer Protection MVP" by Law360 and was honored among the "Top Plaintiff Lawyers in California for 2016" by the Daily Journal. He has been named consecutively to The Best Lawyers in America for Mass Tort Litigation and Class Action since 2012, and he has been consistently honored as a Northern California Super Lawyer (2010-2016), (Top 100). Eric has earned AV-Preeminent rankings from Martindale-Hubbell, recognizing him in the highest class of attorneys for professional ethics and legal skills.