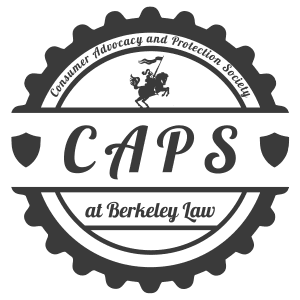 Gibbs Law Group Hosts Berkeley Law – Consumer Advocacy and Protection Society Reception
April 15, 2019
For the third year in a row, Gibbs Law Group hosted a networking reception for the Berkeley Law – Consumer Advocacy and Protection Society (CAPS) at the GLG office in downtown Oakland. The event brought together students, alumni, practitioners and faculty who are dedicated to protecting the interests of consumers and who have positioned themselves on the cutting edge of developments in consumer protection law.
CAPS is a student-run Berkeley Law organization at the University of California, Berkeley. Members of CAPS are dedicated to the promotion of consumer law and consumer protection, and focus on providing networking events and ensuring consumer curriculum at Berkeley Law.
Gibbs Law Group's Commitment to the Local Community
Gibbs Law Group' attorneys are committed to advancing consumers' rights and helping to improve the communities where we work and live. Our attorneys serve the public interest through community involvement, and the firm supports a number of local organizations doing meaningful work to advance the interests of vulnerable consumers and citizens.