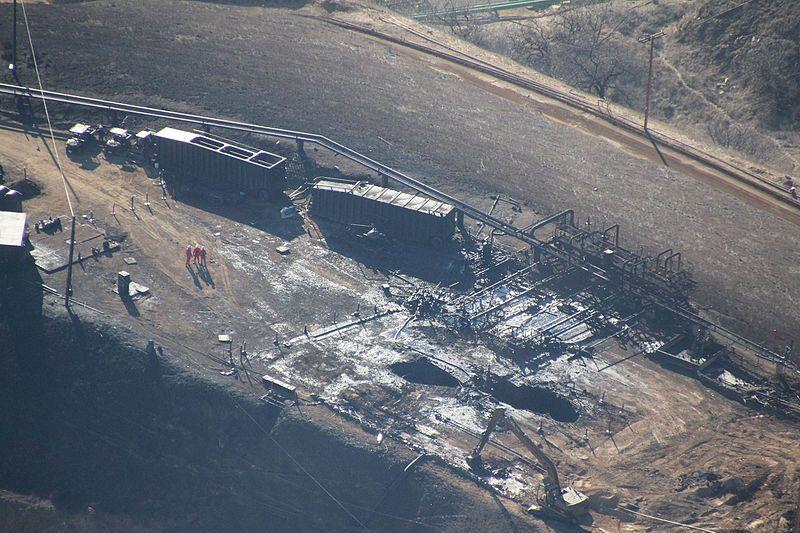 Mike Danko to Speak on the Porter Ranch Gas Leak at HarrisMartin Conference
January 13, 2016
Mike Danko of Danko Meredith LLP and lead trial counsel at Gibbs Law Group LLP has been invited to speak at HarrisMartin's upcoming Porter Ranch Gas Leak Litigation Conference in Santa Monica on January 19, 2016.
The conference will address background and litigation strategy in dozens of lawsuits filed in the wake of the October 2015 discovery that the Aliso Canyon well had ruptured, allowing some 62 million standard cubic feet of methane gas to escape daily into Porter Ranch and its surrounding communities.
Complex litigators with offices throughout Southern California and other locations nationwide will contextualize the litigation with an understanding of the gas leak's impact on commerce and the residents of Porter Ranch, including particularly vulnerable parties like children and pets.
Mike will address the damages and monetary relief available to affected Porter Ranch residents and business owners.
A discussion of prior experiences in litigation against SoCal gas will precede a comparison of the Porter Ranch gas leak to the BP Oil Spill – each among the most devastating environmental disasters in U.S. history. Additionally, conference faculty will share insights about air quality testing and expert witnesses, and examine legal action already taken by the LA City Attorney's Office.
Consumer advocate Erin Brockovich will deliver a luncheon keynote address to attendees.
The Porter Ranch Gas Leak Litigation Conference has been approved for 6 CLE credits in California. Register now.
About Mike Danko
Mike Danko has fifteen years of experience representing victims and their families at trial following a catastrophic injury, death, or property loss, and has earned millions of dollars in settlements and judge and jury awards for his clients. Mike has a proven track record representing injured individuals against California public utilities companies, including 59 settlements for victims of the 2010 San Bruno PG&E gas line explosion, and a $2.9 million jury verdict for victims of a Santa Rosa utilities fire.
Mike currently represents victims of the September 2015 Butte Fire caused by a powerline and a tree maintained by the utilities company. His advocacy caused the utilities company to institute a Debris Removal Program to remove dead and dying tree and wood debris around homes in Butte County.
Mike has been honored as a Northern California SuperLawyer every year since 2004, and has been named among The Best Lawyers in America. Mike has been nominated for Trial Attorney of the Year by the Consumer Attorneys of California.