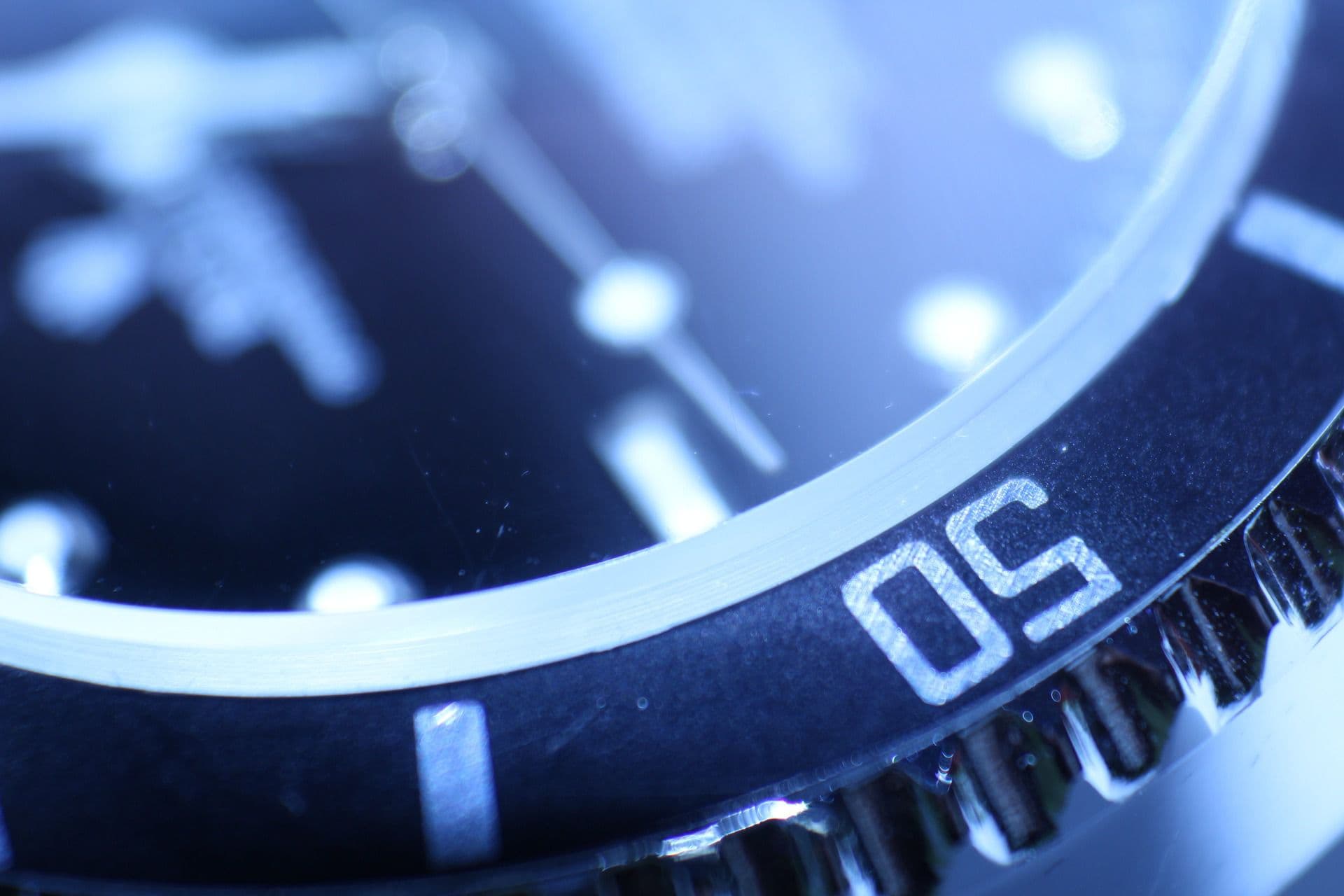 Wells Fargo Unauthorized Account Creation Lawsuit
On September 23, 2016, our attorneys filed a class action lawsuit against Wells Fargo on behalf of people who had unauthorized accounts opened in their name. The individuals potentially affected by this lawsuit include all Wells Fargo customers in the United States had unauthorized bank or credit card accounts opened in their names. The complaint was filed in the Northern District of California.
Wells Fargo Consumers Incur Millions in Fees from Fraudulently-Opened Accounts
According to the Consumer Financial Protection Bureau (CFPB), many consumers have been affected financially by Wells Fargo's illegal practices. Roughly 85,000 of the unauthorized deposit accounts incurred $2 million in fees as a result of Wells Fargo's conduct, according to a CFPB enforcement action.
These fees allegedly included overdraft fees on linked accounts that consumers already had, and monthly service fees for not keeping a minimum balance in the unauthorized accounts. Similarly, approximately 14,000 of the unauthorized credit cards incurred $400,000 in fees, including annual fees, overdraft protection fees, associated finance or interest charges, and late fees.
Most of the unauthorized accounts have been unnoticed however, as employees would routinely close accounts shortly after opening them, according to The New York Times.
Some customers noticed the deception after being charged such fees or when they received credit or debit cards in the mail that they did not request, according to an article by The New York Times. The article describes how one Wells Fargo customer called the bank asking what he should do with three new debit cards he did not authorize, but was instructed him to simply dispose of the cards.
Some customers reportedly began hearing from debt collectors about Wells Fargo accounts they did not recognize, causing them to suffer damage to their credit score because of unpaid fees on fraudulently-opened accounts they didn't even know existed
.
Possible Charges Resulting from Unauthorized Accounts
Consumers may have been harmed by being charged for services they didn't request or authorize, specifically:
Monthly account fees for unauthorized accounts
Overdraft fees in existing accounts linked to unauthorized accounts
Damaged credit from unauthorized fees and credit activity resulting from unauthorized credit inquiries
Higher costs of borrowing due to damaged credit
Time lost identifying and closing fraudulent accounts and negotiating with Wells Fargo to obtain reversals of unauthorized charges
Interest charges
Compensation Programs Cause Illegal Banking Practices
Wells Fargo compensation programs and sales quotas encouraged employees to sign up existing clients for unauthorized deposit accounts, credit cards, debit cards, and online banking, according to an enforcement action by the Consumer Financial Protection Bureau (CFPB). In order to meet sales targets, thousands of Wells Fargo employees allegedly enrolled customers in these products and services without their consent or knowledge.
According to the CFPB's consent order, Wells Fargo did the following:
Opened unauthorized deposit accounts for existing customers and transferred funds to these accounts from the owners' other accounts, without customers' knowledge or consent
Submitted applications for credit cards in consumers' names without their knowledge or consent
Enrolled customers in online-banking services they did not request
Ordered and activated debit cards using consumers' information without their knowledge or consent, including creating personal identification numbers (PINs) to activate them.
The CFPB and other banking regulators have stated that these practices date back to at least 2011, while the Wall Street Journalreports problems beginning in the mid-2000s. Regulators have now issued $185 million in fines, including a $100 million penalty from the CFPB, which is the largest penalty the agency has ever issued.
Wells Fargo Expects Employees to 'Cross-Sell'
According to The New York Times, Wells Fargo is famous for its culture of cross-selling products to customers and had compensation policies that rewarded employees for opening new accounts. Cross-selling is reportedly a cost-saver for the company, as it is less expensive to sell existing customers on new products than to spend time and money recruiting new customers.
Wells Fargo is the nation's leader in selling add-on services to its customers. According to the 2013 Los Angeles Times article that first revealed the scandal, the bank expected its employees to sell at least four financial products to 80 percent of their customers. Top executives however, reportedly asked employees to shoot for an average of eight financial products per household as part of the "Great 8" or "Gr-eight" initiative. In Wells Fargo's 2010 annual report, CEO John Stumpf suggested that perhaps employees should aim for ten.
According to the Wall Street Journal, Wells Fargo has now said it would make major changes to its incentive system, but won't back away from cross-selling.
Wells Fargo Employees Describe Sales Quotas and Enforcement
A lawsuit by the Los Angeles City Attorney describes a "strictly enforced" and "closely monitored" sales quota system that made it difficult for bankers to keep their jobs without resorting to fraud. Employees have reportedly corroborated this information, telling regulators that they had felt "extreme pressure to open as many accounts as possible." According to Susan M. Ochs, a senior fellow at the research institution New America, Wells Fargo employees reported intimidation, public shaming, and micromanagement, where employees thought they "must deliver at any cost."
"We were constantly told we would end up working for McDonald's." – Former Wells Fargo branch manager
According to one former Wells Fargo branch manager, regional managers required hourly conferences on her branch's progress towards daily quotas for opening accounts and selling extras like overdraft protections. The Wall Street Journal reports that sales numbers were reported at the branch level to higher-ranking managers as often as seven times a day. Employees who didn't meet sales goals reportedly had to stay late or work weekends and those falling short after two months would be fired.
A former Wells Fargo personal banker told the Los Angeles Times how managers at his branch coached workers on how to inflate their sales numbers by opening duplicate accounts. Workers at his branch also reportedly used the bank's database to identify customers who had been pre-approved for credit cards and ordered the cards without asking the customers. When customers complained about unwanted credit cards, his branch manager allegedly blamed a computer glitch or said that someone with a similar name had requested the card.
The Wall Street Journal reports that Wells Fargo managers suggested that employees hunt for sales prospects at bus stops and retirement homes, and asked employees to open accounts for their mother, siblings, or friends when they fell short of sales targets. A former branch manager in the Pacific Northwest even described how she discovered her employees had talked a homeless woman into opening six checking and savings accounts with fees totaling $39 a month. Several Wells Fargo employees told the Los Angeles Times that they left the company because they could no longer continue these unethical practices.
5,000 Wells Fargo Employees Fired for Opening Fake Accounts
Over 5,000 employees have now been terminated for opening unauthorized accounts in customers' names, including managers and other workers. According to The New York Times, a bank spokeswoman declined to say whether senior executives have been reprimanded or fired.
While CEO John Stumpf told the Wall Street Journal that "[t]here was no incentive to do bad things," CFO John Shrewsberry said that employees were largely "people trying to meet minimum goals to hang onto their job."
Illegal Practices So Common they had Nicknames
The complaint by the Los Angeles City Attorney describes how Wells Fargo managers and bankers have called the above practices "gaming." It also describes how several methods have been given their own nicknames:
Sandbagging: Wells Fargo's practice of failing to open accounts when customers requested, and instead accumulating applications to be opened at a later date, such as during the next sales reporting period
Pinning: The practice of assigning PINs to customer debit card numbers with the intention of impersonating Wells Fargo customers on computers and enrolling them in online banking services without their consent
Bundling: Wells Fargo's practice of incorrectly informing customers that certain products are available only in packages with other products, such as additional accounts, insurance, annuities, and retirement plans.
Additionally, the CFPB enforcement action alleges that bank employees would temporarily fund newly opened accounts by transferring funds from a consumers' existing accounts in order to obtain financial compensation for meeting sales targets.
Wells Fargo Has Known about the Problem for Years
The Wall Street Journal reports that aggressive sales practices and gaming began to pick up at Wells Fargo in the mid-2000s. Employee satisfaction surveys by Q & A Research Inc. conducted in approximately 2012 showed Wells Fargo that its employees felt uncomfortable about what managers had asked them to do to push customers to buy products. Wells Fargo's board was also reportedly briefed regularly on internal investigations into sales practices by consultants Accenture, PricewaterhouseCoopers, and others.
According to posts by former employees on the Reddit, reports to Wells Fargo managers or its ethics hotline never resulted in change. One employee describes:
I knew a Banker that would actually open credit cards without Customer's knowledge and open 3-4 checking accounts for a single person. She later became my manager . . . We reported her to the Ethics Hotline and our District Manager and nothing ever happened.
Another former employee wrote:
I had to help a woman once who came in a few weeks before to close her dead father's accounts, our top selling banker helped her, after she left, the banker opened new accounts under the dead man's name. I reported the banker to my branch manager, nothing was done.
One branch manager told the Wall Street Journal that she had emailed CEO John Stumpf that "[f]or the most part funds are moved to new accounts to 'show' growth when in actuality there is no net gain to the company's deposit base," but received no reply. She was reportedly let go in 2011 for failing to meet sales targets after working for Wells Fargo for 22 years.
The New York Times reports that the executive who oversaw this group of employees, Carrie Tolstedt, announced plans to retire this summer and will receive a $124.6 million exit package.