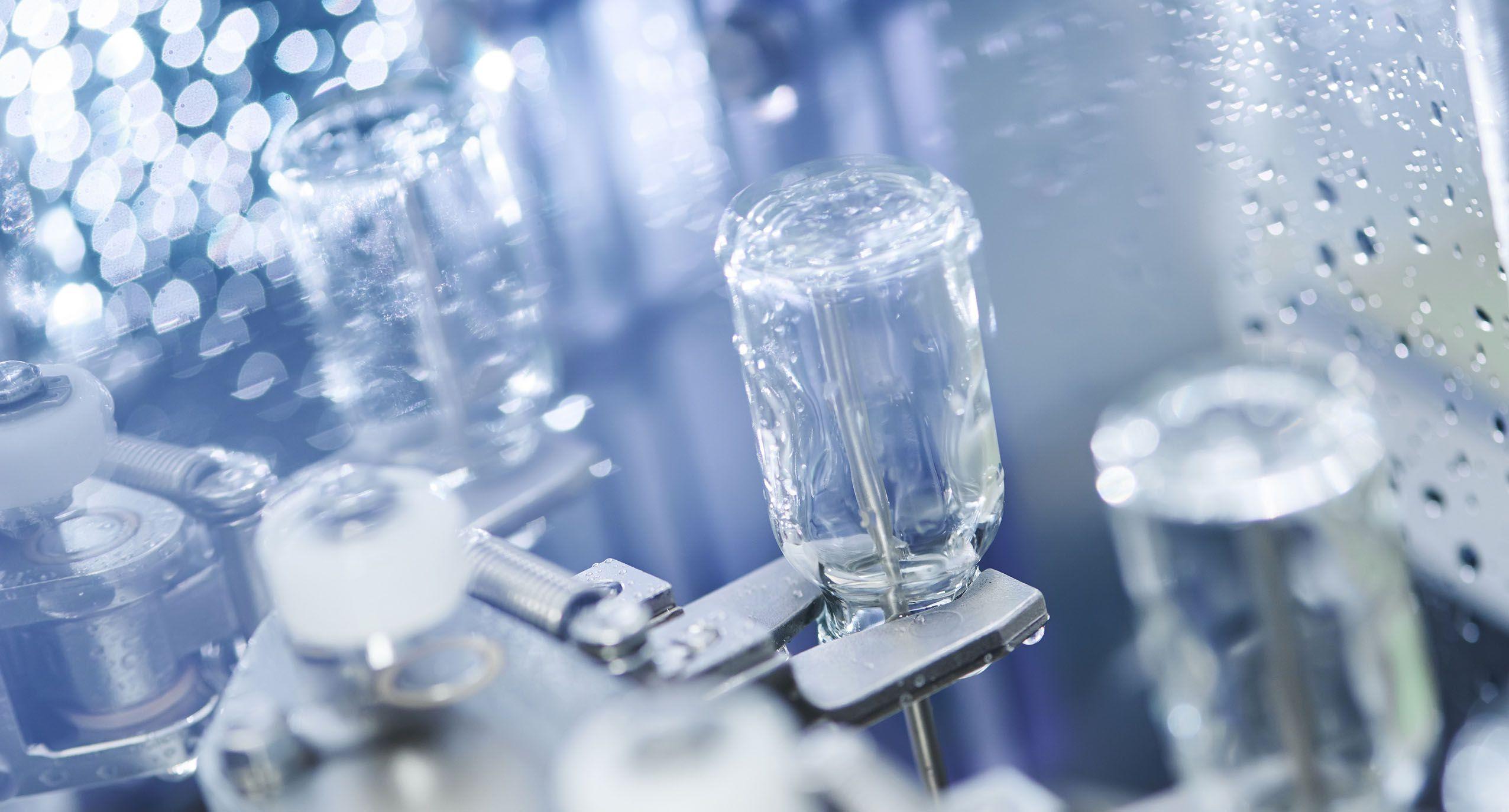 Prosecuting Pharmaceutical Fraud
Sanctions for off-label marketing, doctor kickbacks, & illegal pricing
Pharmaceutical fraud involves the illegal manufacture, promotion, and sale of drugs that are subsidized or reimbursed by the government through federally funded healthcare programs such as Medicare, Medicaid, or Tricare. Pharmaceutical companies commit fraud and profit illegally in a number of ways:
Adulterating drugs or deliberately avoiding manufacturing regulations
Misrepresenting the safety and efficacy of drugs to federal regulators
Promoting drugs for uses that the Food and Drug Administration has not approved
Providing financial incentives to doctors to prescribe certain drugs
Overcharging federal healthcare programs for drugs
Pharmaceutical fraud endangers patients, erodes trust between healthcare providers and patients, increases healthcare costs, and wastes billions of taxpayer dollars annually. Pharmaceutical whistleblowers who come forward with information about fraudulent drug practices help reduce the government's and taxpayers' healthcare losses, and keep the pharmaceutical marketplace safe for doctors, patients, and consumers.
Confidential Consultation with a Whistleblower Lawyer
Our whistleblower attorneys are sensitive to confidentiality concerns. All communications with our law firm are confidential and protected by the attorney-client privilege.
Pharmaceutical Whistleblower Rewards
Pharmaceutical executives, sales representatives and other employees; doctors and medical practices; and even patients who blow the whistle on pharma fraud can earn substantial rewards.
Under the federal False Claims Act, also known as the whistleblower law, individuals with information about pharmaceutical fraud may file a qui tam lawsuit to recoup the government's losses, and receive up to 30% of the money recovered as a whistleblower reward.
The end of fiscal year 2014 marked the fifth straight year the Department of Justice recovered more than $2 billion in False Claims Act cases concerning federal healthcare programs. Recoveries from pharmaceutical whistleblower cases involving pharmaceutical companies and pharmaceutical providers for nursing care facilities accounted for more than $2.2 billion of the $2.3 in healthcare costs recovered.
In addition to earning whistleblower awards, pharmaceutical whistleblowers are entitled to job protection by qui tam provisions of the False Claims Act, and are eligible to receive back pay or job reinstatement if they are the victim of employment discrimination as a result of a qui tam lawsuit.
Promoting Drugs for Off-Label Uses
When pharmaceutical drugs are prescribed or promoted by doctors for unapproved uses, that practice is commonly referred to as "off-label marketing." For example, an oral contraceptive intended and approved by the FDA to prevent pregnancy may reduce benign ovarian cysts, and thus be prescribed for the treatment of cysts.
Drugs prescribed off-label, however, are not eligible for reimbursement by the federal government through Medicare, Medicaid, or Tricare. Pharmaceutical companies and sales representatives commit fraud when they market and promote drugs' off-label uses to healthcare providers and cause providers to make claims to the government for reimbursement of these drugs.
Ghost-Writing & Seeding Trials
In addition to promoting off-label uses directly to healthcare providers, pharmaceutical companies may engage in off-label marketing by ghost-writing medical papers and through so-called "seeding trials."
Ghost-writing occurs when pharmaceutical companies draft medical papers promoting off-label uses of drugs, and pay doctors to insert their names as authors of the documents, misleading others in the medical community to believe that impartial doctors approve or endorse the off-label uses.
In a seeding trial, pharmaceutical companies conduct purported clinical trials or research studies, but rather than seeking to test a scientific hypothesis, the true objective of the trial is to market a particular pharmaceutical drug or medical device to physicians.
Pharmaceutical Kickbacks
Off-label marketing, ghost-writing, and seeding trials notwithstanding, pharmaceutical companies are prohibited by federal law from providing doctors any form of financial inducement to prescribe the pharmaceutical company's drugs. The Anti-Kickback statute defines financial inducement broadly, to include cash as well as gifts; grants to doctors for research or other purposes; and consulting agreements between drug companies and doctors that involve the promotion of drugs, either directly or indirectly.
Under the Anti Kickback statute, pharmaceutical companies are also prohibited from offering healthcare providers drug rebates or discounted drug rates in exchange for the prescription of certain drugs. Similarly, pharmaceutical companies commit fraud by drug tying, the practice of offering a discounted rate on one drug in exchange for the prescription of another.
Pharmaceutical companies are liable for up to three times the government's damages when they pay any such kickback to physicians and healthcare providers to encourage the prescription of drugs which will be subsidized by Medicare, Medicaid, or Tricare.
Pharmaceutical Pricing Fraud
Any pharmaceutical drug that will ultimately be reimbursed by the government must be sold at a fair price. Drug companies commit pharmaceutical fraud when they misreport the price of a drug or the drug's ceiling price to federal healthcare insurance providers and cause the government to pay more for a drug than private insurers.
Pharmaceutical companies that fail to provide drug rebates and discounts to Medicaid commit pharmaceutical fraud and violate the Medicaid drug rebate program, an agreement to provide Medicaid with the best-possible price in exchange for coverage of the pharmaceutical company's drugs.
Pharmaceutical companies may also overcharge government healthcare programs via free drug samples. Free drug samples provided to doctors and distributed to patients cannot be billed to Medicare, Medicaid, or Tricare for government reimbursement. Pharmaceutical companies commit fraud when they provide free drug samples not labeled as such for ultimate reimbursement by federal healthcare programs.
Overcharging the government by accepting federal reimbursement for unused pharmaceuticals returned to pharmacy providers is considered pharmaceutical fraud, as well.
Violating Good Manufacturing Practices
In addition to fraudulently promoting and selling drugs, drug companies may commit pharmaceutical fraud in the manufacture of drugs, by failing to adhere to current Good Manufacturing Practices (CGMPs). Good manufacturing practices apply to pharmaceutical manufacturing equipment, staff training, record-keeping, and quality control in the creation, processing, and packaging of a drug. Any drug that fails to adhere to CGMPS is considered adulterated by the FDA and thus illegal for sale.
Selling adulterated, substandard, or unsafe pharmaceuticals, which will be subsidized or paid for by federal healthcare programs, is pharmaceutical fraud.
Providing False or Misleading Information
In a drug's research, development, and approval stage, pharmaceutical companies commit fraud against the government when they provide false or misleading information about a drug or conceal drug information from federal regulators. Providing inaccurate or incomplete information about a drug's safety, effectiveness, or the methods by which it was tested, manufactured, and stored is fraudulent behavior punishable under the False Claims Act.
Fabricating clinical testing data is also considered pharmaceutical fraud.
Medical Device Fraud
Under section 510(k) the federal Food, Drug and Cosmetic Act, pharmaceutical companies may market and sell medical devices without FDA approval if the devices are substantially similar to others on the market which have already been federally approved.
Pharmaceutical companies commit fraud when they falsely certify a medical device as substantially equivalent to other approved devices, a practice referred to as 510(k) fraud.
Our Experience
Girard Gibbs' whistleblower lawyers have more than two decades of experience prosecuting fraud. Our attorneys have successfully litigated against some of the largest companies in the United States, and we have recovered more than a billion dollars on our clients' behalf. We have fought some of the most complex cases brought under federal and state laws nationwide, and our attorneys have been recognized with numerous awards and honors for their accomplishments, including Top 100 Super Lawyers in Northern California and The Best Lawyers in America, and rated AV Preeminent (among the highest class of attorneys for professional ethics and legal skills).
We proudly hold memberships in Taxpayers Against Fraud, a public interest organization dedicated to combating fraud against the government and protecting public resources. Our whistleblower lawyers support the non-profit's educational initiatives and efforts to advance public and government support for qui tam whistleblower cases.