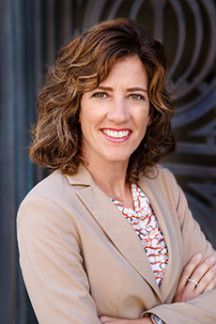 Karen Barth Menzies
kbm@classlawgroup.com
(510) 350-9240
vCard

Karen is a nationally-recognized mass tort attorney with more than twenty years of experience in federal and state litigation. Courts throughout the country have appointed Karen to serve in leadership positions including Lead Counsel, Liaison Counsel and Plaintiff Steering Committee in some of the largest pharmaceutical and device mass tort cases. Karen currently serves in leadership positions in the Taxotere Litigation (federal court) Zoloft Birth Defect Litigation (federal and California state courts), Transvaginal Mesh Litigation (federal and California state courts), Fosamax Femur Fracture Litigation (California state court), Lexapro/Celexa Birth Defect Litigation (Missouri state court).
Karen is particularly focused on women's health issues and drugs that cause harm to children. She currently represents women suffering permanent baldness following breast cancer chemotherapy treatments with Taxotere, and children who experienced severe side effects after taking the widely-prescribed medication Risperdal. Karen believes in advocating for drug safety and for the victims in the face of profit-driven corporations. She has testified twice before FDA advisory boards as well as the California State Legislature on the safety concerns regarding the SSRI antidepressants and the manufacturers' misconduct.
One of the preeminent personal injury attorneys in the country, Karen frequently publishes and presents on issues involving drug safety, mass tort litigation, FDA reform and federal preemption for both legal organizations (plaintiff and defense) and medical groups.