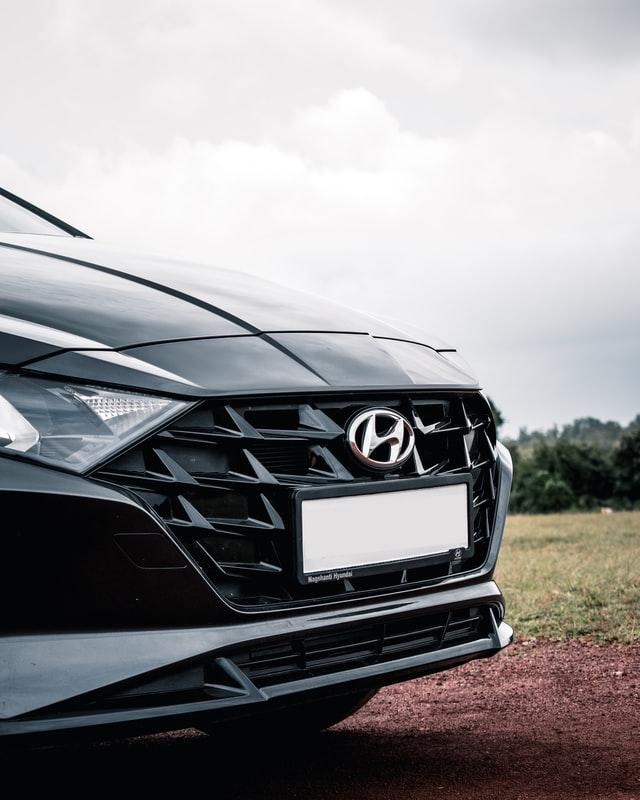 Hyundai and Kia Spontaneous Engine Fire Class Action Lawsuit
On April 15, 2022, Gibbs Law Group filed a class action lawsuit alleging a dangerous defect in thousands of Hyundai and Kia cars puts them at risk of catching fire while driving or parked. According to the complaint, the defect is in the Anti-Lock Brake systems module (ABS) that can short circuit and catch fire at any time due to trapped moisture that can accumulate and because the ABS maintains a continuous electrical charge. But despite knowing about this problem for more than a decade, according to the lawsuit, Hyundai and Kia haven't done enough to keep customers safe or even reimburse them for all their expenses.
Drive a Hyundai or Kia?
You may be affected. Contact our consumer protection attorneys for a free consultation.
Please include the model and year of your car. If purchased from a dealership, please include the name.
loading...
Hyundai, Kia Engine Fires
The class action lawsuit alleges that as early as 2011, Hyundai and Kia knew their cars had defective ABS modules (also known as Hydraulic Electronic Control Units, HECUs) that could cause spontaneous engine fires, creating dangerous risks of injury, property damage to homes or other nearby buildings, and death.
"MY 6-MONTH-OLD HYUNDAI ELANTRA TOURING CAUGHT FIRE AFTER SITTING IN MY DRIVEWAY FOR NINE HOURS… HYUNDAI OFFERED TO REIMBURSE MY INSURANCE POLICY DEDUCTIBLES AND TO PAY ME $500 FOR GOOD WILL BUT HAS REFUSED TO REPLACE THE VEHICLE OR REIMBURSE ME FOR ANY OTHER EXPENSES RELATED TO THE FIRE."

—owner of a 2010 Hyundai Elantra Touring, complaint filed with NHTSA in April 2011

"ON SAT MORNING MY SUV CAUGHT FIRE WITHOUT WARNING. THIS OCCURRED IN INDIANAPOLIS ON HARDING ST. NEAR THE INTERSTATE EXIT. WE WERE AT A COMPLETE STOP WHEN SMOKE STARTED COMING OUT OF THE CAR THEN FLAMES. I GOT MY KIDS AND DOGS OUT. THEN I REALIZED OUR MEDICATIONS WERE IN THERE. I THEN WENT BACK TO TRY TO GRAB THE BAG. I COULDN'T BECAUSE OF HOW FAST IT WENT UP. IN THE PROCESS I ENDED WITH TWO SMALL BURNS AND A SLIGHT ABRASION. THERE WAS NO WARNING. THE SUV HAS BEEN MAINTENANCE AND GIVEN ALL REQUIRED MAINTENANCE. IN FACT IN JUNE IT WAS TAKEN IN FOR AN OIL CHANGE.AND 15000 MILE MAINTENANCE. CURRENTLY IT SUSPECTED THAT THIS WAS ELECTRIC FIRE."

—owner of a 2017 Kia Sportage, complaint filed with NHTSA in September 2018

"AT ABOUT 01:00 AM ON AUGUST 12, 2013 I WAS AWAKENED WITH MY ENTIRE GARAGE ON FIRE. THE FIRE APPEARED TO COME FROM THE FRONT OF THE ELANTRA, AS BOTH FRONT TIRES WERE COMPLETELY BURNED WITH ONLY STEEL WIRES WRAPPED AROUND WHEELS. ENGINE IS WARPED AND BURNED. ENTIRE FRONT END MELTED. I LOST MY GARAGE AND CONTENTS ALONG WITH KAYAKS ON KAYAK TRAILER PARKED BESIDE GARAGE. BOTH NEIGHBORS' PRIVACY FENCES WERE BURNED DOWN BEHIND AND BESIDE MY GARAGE. THE ELANTRA BURNED COMPLETELY FROM THE FIRE. NO STEERING WHEEL OR UPHOLSTERY LEFT. ALL ALUMINUM PARTS MELTED. RADIATOR MELTED. WIRES MELTED. EVEN THE BATTERY WAS MELTED."

—owner of a 2010 Hyundai Elantra, complaint filed with NHTSA in August 2013
Despite numerous customer complaints to the National Highway Traffic Safety Administration (NHTSA) and ample data from their own pre-sale part testing and defective part repair and sale records, Hyundai and Kia's recalls have been woefully delayed and incomplete. Further, the lawsuit alleges Hyundai and Kia haven't adequately disclosed the defect to all affected car owners, nor have they offered to reimburse owners for any expenses and the loss in value to their cars. The class action lawsuit demands that Hyundai and Kia properly warn all affected car owners of this dangerous defect, fix the defective ABS modules properly, and reimburse them for all expenses, including the loss in value to their cars.
Hyundai Engine Fire Recall List
The following vehicles have been recalled to date:
Hyundai Azera (model years 2006-2011);
Hyundai Sonata (model year 2006);
Hyundai Elantra (model years 2007-2010);
Hyundai Elantra Touring (model years 2009-2011);
Hyundai Entourage (model years 2007-2008);
Hyundai Santa Fe (model year 2007; 2016-2018);
Hyundai Santa Fe Sport (model years 2013-2015, 2017-2018);
Hyundai Tucson (2014-2021);
Hyundai Genesis (model years 2015-2016);
Hyundai Genesis G80 (model years 2017-2020); and
Hyundai Santa Fe XL (model year 2019).
Kia Sportage (model years 2008-2009, 2014-2021);
Kia Sedona (model years 2006-2010);
Kia Sorento (model years 2007-2009, 2014-2015);
Kia Optima (model years 2013-2015);
Kia Stinger (model year 2018-2021);
Kia Cadenza (model years 2017-2019); and
Kia K900 (model years 2016-2018).
About our Hyundai and Kia engine fire attorneys
Rosemary Rivas
Rosemary is devoted to obtaining justice for consumers in lawsuits involving claims of false advertising, defective products, and privacy violations.
View full profile
Eric Gibbs
A founding partner at the firm, Eric has negotiated groundbreaking settlements that favorably shaped laws and resulted in business practice reforms.
View full profile
Dave Stein
Dave represents clients in cases nationwide, ranging from securities and financial fraud cases to product liability, privacy, and data breach suits.
View full profile
Rosanne Mah
Rosanne represents consumers in complex class action cases involving deceptive or misleading practices, false advertising, and data/privacy issues.
View full profile
About Us
Gibbs Law Group is a California-based law firm committed to protecting the rights of clients nationwide who have been harmed by corporate misconduct. We represent individuals, whistleblowers, employees, and small businesses across the U.S. against the world's largest corporations. Our award-winning lawyers have achieved landmark recoveries and over a billion dollars for our clients in high-stakes class action and individual cases involving consumer protection, data breach, digital privacy, and federal and California employment lawsuits. Our attorneys have received numerous honors for their work, including "Top Plaintiff Lawyers in California," "Top Class Action Attorneys Under 40," "Consumer Protection MVP," "Best Lawyers in America," and "Top Cybersecurity/ Privacy Attorneys Under 40."