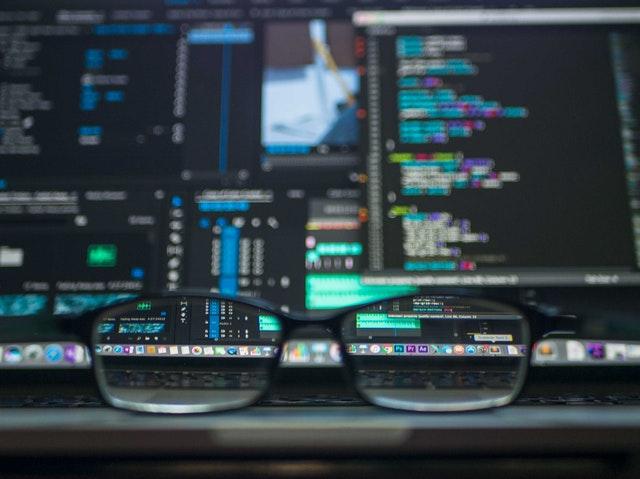 Thomson Reuters CLEAR Lawsuit
Thomson Reuters allegedly harvesting, selling massive database of personal information and photos
Gibbs Law Group, together with a coalition of privacy attorneys, filed a class action lawsuit in December 2020 challenging Thomson Reuters's creation and sales of its CLEAR database on behalf of all Californians. We filed this lawsuit together with the Surveillance Technology Oversight Project (STOP), Gupta Wessler PLLC, and Justice Catalyst Law, Inc.
The lawsuit alleges that Thomson Reuters aggregates both public and non-public information about millions of people to create detailed cradle-to-grave dossiers on each person, including names, photographs, criminal history, relatives, associates, financial information, and employment information, and then sells that information through an online platform it calls CLEAR, without the knowledge or consent of the persons to whom the information concerns.
In August 2021, we got an important ruling from the Court concluding that our lawsuit could continue. The Court's order explained that "the harm to Plaintiffs is tremendous: an all-encompassing invasion of Plaintiffs' privacy, whereby virtually everything about them—including their contact information, partially redacted social security number, criminal history, family history, and even whether they got an abortion, to name just a few—is transmitted to strangers without their knowledge, let alone their consent." In particular, the Court allowed our claim that Thomson Reuters engaged in unfair business practices, in violation of California's Unfair Competition Law, to continue. In doing so, the Court rejected Thomson Reuters's arguments that its conduct was protected under the Communications Decency Act or by the First Amendment to the U.S. Constitution.
As a result of the Court's Order, we will be able to continue our lawsuit, including what is known as discovery which allows the parties to further investigate the factual evidence in support of their claims.
Thomson Reuters CLEAR lawsuit in the news
"When we look at the ways that these data brokers are remaking our country, the Fourth Amendment concerns are terrifying, but the way that they're allowing companies to track millions without the most basic consent is deeply alarming as well."
—Albert Fox Cahn, Executive Director of Surveillance Technology Oversight Project (STOP)
Thomson Reuters scrapes, sells personal and sensitive information through CLEAR database
Thomson Reuters is collecting tons of personal, confidential data on people without their knowledge, much less consent—and then selling it for a profit. The lawsuit alleges the CLEAR database includes:
data from the web: information about people scraped from social media posts, blogs, and chatrooms;
data from third party brokers and law enforcement: information that isn't available to the public, including live cell phone records, credit agency data, DMV records (including address changes), location data from license plate detection, booking information, arrest records and intake photos; and
data about a person's family members (including minor children), neighbors and other associates.
The CLEAR database also prominently displays a "calculated risk" score for each person. As the complaint alleges, a user can search by highly invasive and questionable "flags" provided by CLEAR to learn whether a person has:
had an abortion
changed their name (common for trans people and victims of domestic violence)
owned a registered weapon
had same-sex relations (described jarringly as "Homosexual Act with a Man" and "Homosexual Act with a Woman")
refused to aid a police officer
You don't have to buy a monthly subscription—anyone can pay for just a single search session on the CLEAR database.
Activists like plaintiff Cat Brooks are already targeted by law enforcement and white supremacists. Without her consent, CLEAR has now made it easier for any individual wishing to harm her to buy a trove of her personal data.
"As an activist, it is extremely important to me to maintain control over the dissemination of personal information about me and my family. As a single mother who receives hate mail, it is terrifying to me that Thomson Reuters offers its customers extensive access to my personal information just so it can make a profit. I am bringing this lawsuit to stop Thomson Reuters from selling a product premised on non-consensual invasions of my privacy and the privacy of all Californians."

—Plaintiff Cat Brooks
Washington Post reports Thomson Reuters sells data to ICE, other government agencies
In February 2021 the Washington Post revealed that ICE used Thomson Reuters's CLEAR database to pursue immigration violations. Later, the Post pulled federal purchasing records and found that the departments of Justice, Homeland Security and Defense have also purchased ongoing CLEAR contracts.
According to the Post, privacy advocates accuse databases like CLEAR of being a "workaround" for government agencies who would otherwise need a warrant to access consumers' personal data.
Our Privacy Attorneys
Andre Mura
Andre represents plaintiffs in class actions and mass torts, including in the areas of consumer protection, privacy, and products liability.
View full profile
Amanda Karl
Amanda represents employees, consumers, and sexual assault survivors in complex class actions. She also leads the firm's Voting Rights Task Force.
View full profile
Jeff Kosbie
Jeff represents workers and consumers in complex class actions involving data breaches and privacy, employment law, and other corporate misconduct.
View full profile
Zeke Wald
Zeke represents plaintiffs in complex class actions concerning consumers' and workers' rights, product liability, privacy, and constitutional law.
View full profile
About Us
Gibbs Law Group is a California-based law firm committed to protecting the rights of clients nationwide who have been harmed by corporate misconduct. We represent individuals, whistleblowers, employees, and small businesses across the U.S. against the world's largest corporations. Our award-winning lawyers have achieved landmark recoveries and over a billion dollars for our clients in high-stakes class action and individual cases involving consumer protection, data breach, digital privacy, and federal and California employment lawsuits. Our attorneys have received numerous honors for their work, including "Top Plaintiff Lawyers in California," "Top Class Action Attorneys Under 40," "Consumer Protection MVP," "Best Lawyers in America," and "Top Cybersecurity/ Privacy Attorneys Under 40."