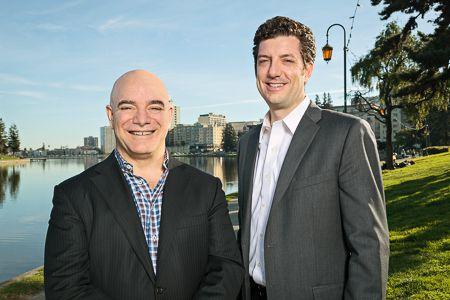 Eric Gibbs and David Berger Participate in Data Privacy and Litigation Conference
January 26, 2017
Eric Gibbs co-chaired, and David Berger presented, at the Data Breach Litigation and Investigation Forum hosted by HB Litigation Conferences on January 24, 2017. The comprehensive program brought together a collection of leading plaintiff and defense attorneys, judges, regulators, insurance professionals and data breach experts for a critical discussion on developments and trends in data breach from both the litigation and regulatory perspectives. Panels addressed a variety of key issues, including:
judicial perspectives on data privacy cases,
consumer privacy claims
B2B privacy claims,
business risks and considerations when working with vendors,
internal investigations,
the role of regulators and
insurance coverage issues.
David Berger provided the plaintiff-side perspective in the discussion of investigations and discovery in privacy disputes.
About our Leadership in Data Breach and Privacy Lawsuits
Our firm has represented plaintiffs in complex lawsuits involving some of the nation's largest retail and healthcare data breaches, including litigation against Anthem, Adobe, Home Depot, Excellus BlueCross BlueShield, and and Banner Health, among others.
Eric Gibbs has established himself as a leader in emerging litigation involving data breach and privacy. Eric secured a landmark ruling in the Adobe Systems, Inc. Privacy Litigation, which makes it easier for plaintiffs to seek relief following a breach. He was recently selected from among a pool of attorneys from across the country to serve as co-lead counsel in the Vizio, Inc., Consumer Privacy Litigation. He co-founded the American Association for Justice's Data Breach and Privacy Litigation Group, and has served as chair and organizer of several consumer privacy conferences on best practices and developments in consumer privacy litigation.
David Berger frequently presents on current and developing issues in data breach and privacy litigation before a variety of legal and professional organizations, including Mass Torts Made Perfect, Consumer Attorneys of California, and the American Bar Association.