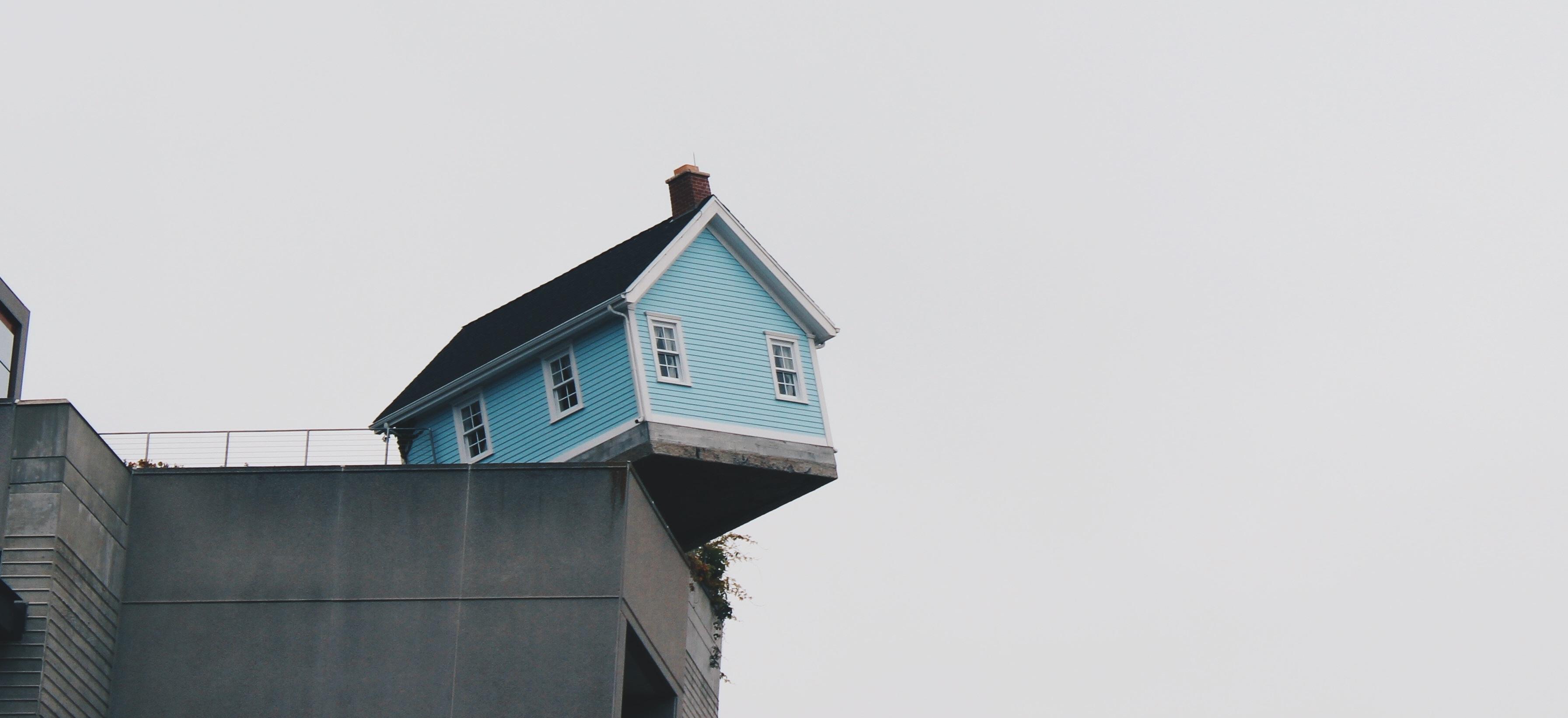 FHA Mortgage Post-Payment Interest Lawsuit Investigation
Were you illegally overcharged when you refinanced your loan?
If you're looking for information about the Chase FHA-mortgage settlement, please visit the settlement website.
We are investigating allegations that may affect certain FHA-mortgage borrowers: that some lenders forced borrowers to pay extra month(s) of interest after the borrowers had already fully paid off their loan. In a lawsuit against Chase on similar allegations, our attorneys helped broker a $11.2 million settlement, which the court has preliminarily approved. We are still investigating other lenders.
If you took out an initial FHA-insured mortgage loan between August 2, 1985, and January 20, 2015, and then later refinanced or sold your homeyour mortgage, you may have been overcharged.
Allegations of our FHA Lawsuit against Chase Bank
According to our lawsuit, Chase was not permitted to charge interest to homeowners who'd paid off their FHA loans because the bank had failed to satisfy the conditions for doing so, as required by the FHA.
The lawsuit alleges that by charging this interest without satisfying the required conditions, Chase violated its contract with its mortgage borrowers.
The complaint also alleges that Chase's conduct violated California consumer protection law.
FHA Mortgages
FHA mortgages are loans that the Federal Housing Administration (FHA) insures. Although insured by the FHA, the loans can be borrowed from any federally-approved lender. Examples include Wells Fargo, Quicken Loans Inc., and Owcen Financial Corporation.
FHA loans are popular because they usually have less stringent qualification requirements and offer appealing interest rates. The favorable terms are available because the loans require that home buyers agree to pay mortgage insurance, which protects lenders in the event of a later default.
Mortgage Refinancing
Mortgage refinancing is the process of getting a new mortgage to replace the original. This is often done to lock in lower interest rates or change payoff terms. FHA-insured mortgages can be refinanced just like most other mortgage loans, with the result being either another FHA loan (through what's known as a "streamlined refinance") or a conventional mortgage loan.
Interest Charges During Mortgage Refinancing
When a mortgage is refinanced, the original mortgage loan is paid off and a new loan is issued. When the original mortgage loan is paid off, all of the remaining principle must be paid as well as any interest owing at the time of the payoff.
The question is: How much interest should you be paying when you pay off that original mortgage? Until last year, when the government issued a new rule, you could be charged for an entire month's interest when you paid off your original FHA loan, even if your payoff came during the first few days of the month rather than at the end. Here's an example described in the Washington Post:
Say you were preparing to pay off your mortgage balance in full on May 3. Under the government's [old] policy, lenders were permitted to charge you interest on the paid balance though May 31, collecting it at the closing May 3. It was the equivalent of being charged for a full tank of gas, even though all you pumped was three gallons.
Potential Illegal Overcharges
Under the old way of doing things, as described above, unless a borrower paid off their loans on the first day of the month, they were often charged interest for the entire month. Fortunately, in 2015, the Consumer Financial Protection Bureau decided this amounted to a "prepayment penalty," which is illegal.
So now, when you refinance an FHA loan, you generally shouldn't have to pay the full last-month's interest; you should only have to pay a portion of the last month's interest based on which day of the month you paid off that loan. This is a positive development for homeowners – it is expected to save them hundreds of millions of dollars.
The bad news is borrowers are reporting a number of financial institutions continue to illegally overcharge that last month's interest amount when they refinance FHA loans, charging interest for the entire last month rather than just through the date of the payoff. These accusations have been made against Quicken Loans Inc., Owcen Financial Corporation, and others. This overcharge can easily cost a borrower hundreds or thousands of dollars.
Ocwen Loan Servicing Lawsuit
A lawsuit filed in Georgia federal court alleges that Ocwen unlawfully charged FHA borrowers for post-payment interest. The complaint alleges that Ocwen's FHA mortgage contracts provided that "[i]nterest will be charged on unpaid principle" only "until the full amount of principle has been paid." The complaint alleges:
Under this provision, the borrower agrees to pay interest only on the
unpaid principal, and once the borrower pays the full unpaid principal, interest no longer accrues. This makes sense because, by definition, interest is calculated from the amount of the outstanding principal loaned by the lender to the borrower.
The complaint states that for other loans backed by "Fannie Mae, Freddie Mac, and the Department of Veterans Administration, interest charges stop on the day the borrower pays the full unpaid principal of the loan." Nevertheless, the complaint says, Ocwen charged its FHA borrowers for interest for up to a full month after they had repaid their full loan principle. The complaint says that the named plaintiffs paid fully paid off their Ocwen mortgage on April 4, 2013, but Ocwen charged them interest for the full month of April, amounting to $911.57.
Originally, the lawsuit filed in Georgia was proposed to be a class action, but the judge on February 27, 2018 struck the class allegations and required the action proceed on an individual basis.
If you prepaid or refinanced out of an Ocwen FHA mortgage, you may be affected. The dismissal of class allegations means you may need to act quickly to preserve your rights. Contact us for a free, confidential consultation.
U.S. Bank Lawsuit
A lawsuit filed in Florida accused U.S. Bank of improperly charging hundreds of millions of dollars in post-payment interest. The amended complaint alleged:
Although both the uniform provisions of the [mortgage] note and the FHA regulations prohibit lenders from collecting post-payment interest unless they provide borrowers with the FHA-approved form, U.S. Bank does not use the FHA-approved form. Instead, U.S. Bank uses its own unauthorized form, which is not approved by the FHA and does not fairly disclose the terms under which U.S. Bank can collect post-payment interest or properly explain how borrowers can avoid such charges. Because U.S. Bank does not use the FHA-approved form as required by both the uniform provisions of the note and the FHA regulations, U.S. Bank has no right to collect postpayment interest from borrowers. Yet, U.S. Bank has unlawfully collected hundreds of millions of dollars in post-payment interest…
loanDepot Investigation
According to the FHA, loanDepot LLC has been an approved FHA lender since July 9, 2009. In 2015, the Office of the Inspector General (OIG) conducted an audit of 764 FHA mortgages originated by loanDepot and found that "loanDepot inappropriately charged borrowers $25,700 in fees that were not customary and reasonable."
Our attorneys are investigating whether loanDepot improperly charged FHA borrowers for post-payment interest when they refinanced with a different lender.
PHH Mortgage Corporation/ PHH Home Loans Investigation
According to HousingWire (HW), the New York Department of Financial Services fined PHH Mortgage $28 million for what it called "shoddy mortgage origination and servicing practices." The Department said that PHH "failed to give borrowers accurate good faith estimates on loans," and "imposed larger fees on unsuspecting borrowers at loan closings," reports HW.
Our attorneys are investigating whether PHH improperly charged its FHA borrowers for post-payment interest when they refinanced their loans with a different lender.
Our Commitment to Excellence
Girard Gibbs LLP has earned Tier-1 rankings for Mass Tort and Class Action Litigation and has been named in the U.S. News – Best Lawyers "Best Law Firms" list for four consecutive years since 2013.
We have recovered over a billion dollars for our clients against the world's largest corporations in cases concerning auto defects, drug and medical device injuries, data breaches, securities fraud, antitrust matters, and employment law violations.