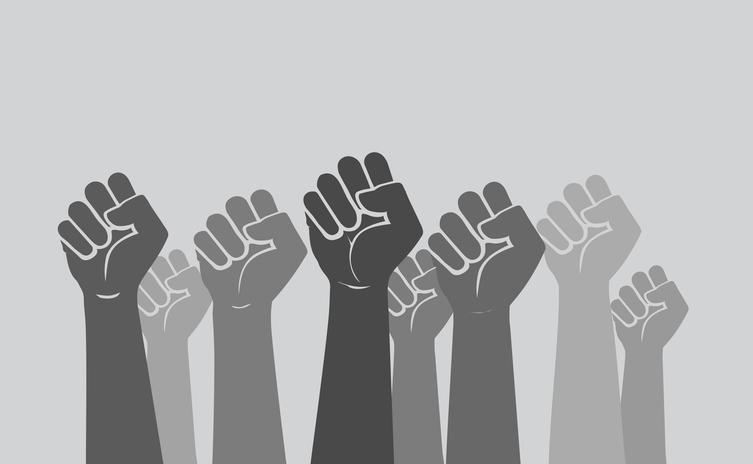 Gibbs Law Group Honors George Floyd
April 22, 2021
George Floyd will not be forgotten. The verdict against Derek Chauvin for the murder of George Floyd is a step in the right direction for our justice system, but it is far from true justice. Justice would be George Floyd alive and with us today. Justice would be no more names added to the list of those killed by police.
According to the New York Times, since testimony in the Chauvin trial began on March 29, 2021 more than three people a day have been killed by police. More than half of those killed were Black or Latinx.
Now is the time to be proactive and to make our actions count. Gibbs Law Group will continue to support the Black Lives Matter movement in any way that we can. We stand with our Black and Brown communities and demand justice.
George Floyd will not be forgotten. We will never stop saying his name.
---
Resources to Support Black Lives Matter
Black Lives Matter Ways You Can Help
Reclaim the Block Community Funding
The Strategist's Ways to Donate in Support of BLM
Do the Bay's Black Lives Matter Resources
Time's How to Help BLM Protests
---
We're In This Together
Pushing for change, starting with ourselves.
At Gibbs Law Group, we're committed to diversity, inclusion, and racial justice in everything we do. We believe that upholding these values is not only right but necessary to provide the best representation to our clients. Our commitment to equity starts within our firm and extends to our community and the work we do. We seek to create a culture where our employees feel comfortable bringing their full selves to work. We celebrate diverse voices and believe that many of the greatest ideas come from a mix of minds and backgrounds.
To support our goal of advancing equity both inside and outside our firm, we've created the Equity, Diversity, and Inclusion Task Force. The task force is working to promote diversity among our employees, the clients we represent, and the causes we support. It's our firm's responsibility to take action to promote equity and inclusion for all races, ethnicities, gender identities, sexual orientations, and religions.