Our insurance fraud attorneys are investigating reports that universal life insurers have unlawfully raised their fees, known as cost of insurance or mortality charges.
Universal life insurance is a type of insurance where money paid in excess of premium payments is credited to the cash value of the policy. Policyholders earn interest on the cash value of the policy, but are charged a fee called "cost of insurance." According to the Life Insurance and Market Research Association, universal life insurance makes up almost 40 percent of the life insurance market.
Increases In Fees on Your Universal Life Insurance?
If you have universal life insurance and your insurer has raised your cost of insurance fees, or if you're not sure whether they've raised fees, our consumer fraud attorneys would like to speak with you. Call toll-free (800) 254-9493 to get a free legal consultation with one of our lawyers and to learn more about our investigation.
Rate Increases Only Allowed in Certain Situations
Universal life insurance policies generally prohibit insurance companies from raising the cost of insurance fee, unless the mortality expectations of the company have become worse. Because insurers' mortality expectations have become better over the years, raises in the "cost of insurance" may be unlawful.
Insurance Companies May Raise Rates Anyway
Despite this, according to a recent article by the Wall Street Journal, several insurers have recently notified tens of thousands of policyholders that they intend to raise the cost of insurance. According to the report, people who purchased insurance as long ago as the 1980s now face higher charges that can add up to thousands of dollars more each year.
Insurers are allegedly raising rates based on reasons other than the company's mortality expectations. A spokesman for Transamerica wrote in an email to the Baltimore Sun that insurance companies have been grappling with how to deal with the historically low insurance rates in recent years.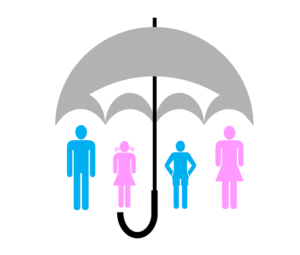 According to the Baltimore Sun article, the Consumer Federation of America said that Transamerica, AXA Equitable, and Voya Financial (formerly ING) had all recently increased rates. The Wall Street Journal reported that about 26,000 Transamerica customers were told in 2015 that certain charges would be increasing. An article by InvestmentNews describes how this may be "just the tip of the iceberg."
According to ITM TwentyFirst, a company that services life insurance policies nationwide, the cost of insurances vary widely. Transamerica cost of insurance increased up to 40 percent, while AXA increased up to 70 percent.
The Consumer Federation of America recently sent a letter to the insurance commissioners in each state asking them to investigate these practices. According to Alfred W. Redmer Jr., the insurance commissioner of Maryland, "[t]he cost of insurance is supposed to be based on the current mortality tables, which have nothing to do with the interest rates."

Cost of Insurance or Mortality Charge on Your Policy Statement?
Our attorneys would also like to speak with individuals who received a letter stating that their "cost of insurance" or "mortality" rate would be going up, as well as with individuals who have a "cost of insurance" or "mortality" charge on their policy statements. These charges may also be located in the annual policyholder report, and are described in the insurance policy itself. If your policy has such a charge, your insurer may be overcharging you.
To speak with an insurance attorney and get a free legal consultation, call toll-free (800) 254-9493 or fill out the form.
Potentially affected insurers
Our attorneys are speaking with those who hold insurance policies with:
Transamerica
AXA Equitable
Voya Financial, formerly ING
Contact us for a free consultation
Our attorneys have decades of experience representing consumers against insurers for allegedly fraudulent business practices.
We currently represent Blue Shield healthcare plan subscribers in separate lawsuits concerning the alleged failure of the insurer to credit consumers' deductible payments, and the alleged failure to maintain accurate lists of in-network providers for Covered California plans.