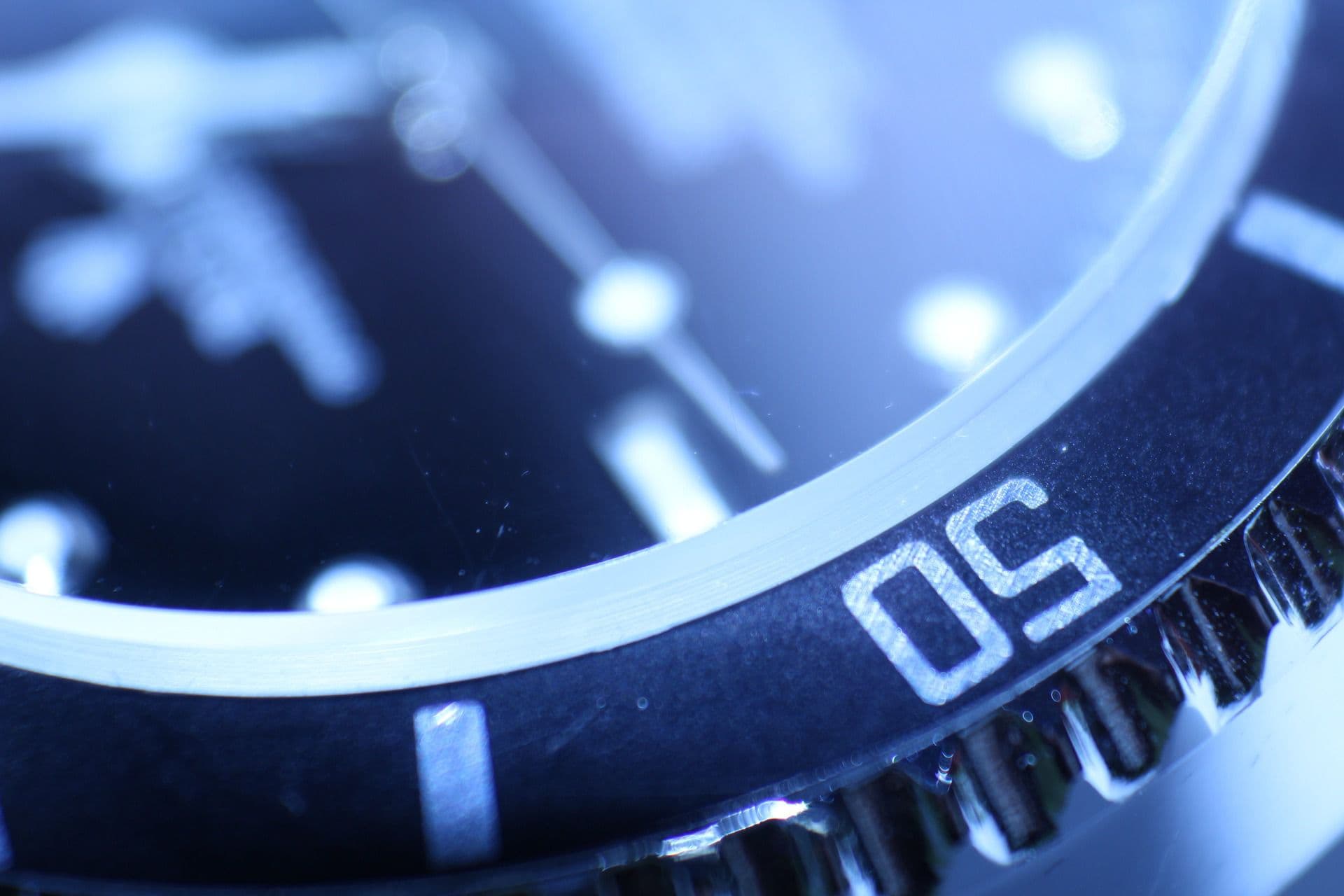 Volkswagen Lawsuit Resources
On June 28, 2016, lead counsel for Plaintiffs in the Volkswagen Diesel Emissions lawsuit, Lieff Cabraser Heimann & Bernstein LLP, submitted a proposed Consumer Class Action Settlement Agreement and Release to federal district court Judge Charles Breyer for owners and lessees of certain Volkswagen and Audi 2.0L TDI vehicles. More information on the proposed settlement is available on the official Volkswagen settlement website.
Negotiations regarding the 3.0L TDI vehicles are ongoing. Because the Court must approve any settlement, the settlement benefits are not effective. Lead counsel will formally present the proposed settlement to Judge Breyer on July 26, 2016.
Gibbs Law Group' Volkswagen Class Action Lawsuit
Three days after Volkswagen admitted to federal regulators that it used illegal software to cheat emissions tests on certain of its 4-cylinder diesel cars, Gibbs Law Group LLP filed a class action lawsuit to protect the rights of Volkswagen and Audi drivers.
Read a copy of the lawsuit.
Hear more about the case from one of the lead attorneys, Andre Mura.
Volkswagen Recall Status
While the EPA and CARB have not mandated recalls at this point, they have issued notices of violation, meaning they investigated, found evidence of wrongdoing, and are working to try to bring the vehicles at issue into compliance with State and federal emission standards.
Affected Volkswagen TDI Vehicles
More than 550,000 Volkswagen vehicles in the United States and more than 11 million Volkswagen vehicles worldwide are allegedly equipped with "defeat devices," illegal software that turns pollution controls on during emissions testing, and off during normal driving.
2009-2016 Volkswagen Jetta (including the Jetta Sportswagen)
2010-2016 Volkswagen Golf (including the Golf Sportswagen)
2012-2016 Volkswagen Beetle (including the Beetle Convertible)
2012-2016 Volkswagen Passat
2009-2016 Volkswagen Touareg
2010-2016 Audi A3
2014-2016 Audi A6
2014-2016 Audi A7
2014-2016 Audi A8
2014-2016 Audi Q5
2009-2016 Audi Q7
2013-2016 Porsche Cayenne
How Do Defeat Devices Work?
According to our lawsuit, defeat devices are "…installed software designed to conceal the vehicles' failure to comply with applicable emissions standards—software which is illegal under federal law. This software, which Volkswagen called 'dyno calibration,' in apparent reference to the equipment used during emissions testing, a dynamometer, switches on the car's pollution control system only when the software detects that it was being tested for emissions compliance.
"In that circumstance, the software runs an emissions calibration that produces compliant results. At all other times, however, such as when driven by consumers, the software runs a different calibration which causes the vehicle to emit nitrogen oxide—a dangerous pollutant which contributes to the creation of ozone and smog, and has been linked to a range of serious health problems—at ten to forty times above allowable levels under the federal Clean Air Act.
"According to The New York Times, when the pollution controls are disengaged in this fashion, a diesel-fueled car will yield better performance, including increased torque and acceleration."
The New York Times published an info-graphic explaining how Volkswagen's illegal software worked, in an article titled, "Volkswagen Says 11 Million Cars Worldwide Are Affected in Diesel Deception."
Volkswagen Lawsuit Frequently Asked Questions
Q: How do class action lawsuits work?
A: In a class action lawsuit, one plaintiff or a small group of plaintiffs act as class representatives and represent the interests of a larger group of people experiencing the same problem as the plaintiffs. Class representatives bring a case against a company on behalf of a class of people, and demand a certain type of relief or compensation to be shared by the members of the class. A class action lawsuit is an effective means of securing a remedy for large groups of consumers who were wronged in a similar way.
Q: How can the Volkswagen class action help VW drivers?
A: Drivers of Volkswagen TDI vehicles were promised a "clean diesel" vehicle with certain fuel efficiency and performance. Our lawsuit seeks to enforce that promise and to compensate consumers for any financial losses they suffered. Federal emissions regulations were passed for a reason, and we have every reason to believe the Environmental Protection Agency and state governments are going to enforce them.  Our focus is the consumer fraud—our clients did not get what they were promised, and we want to rectify that.
Q: How will the Volkswagen diesel emissions lawsuit affect the Environmental Protection Agency and other regulators' investigations?
A: Rather than work at cross-purposes, class action lawsuits and government investigations often proceed at the same time, and together can achieve an effective resolution for consumers.
Q: Who is included in the Volkswagen class action?
A: The class action lawsuits we filed seek relief for all owners or lessees of 2009-2015 diesel Volkswagen Jetta, Golf, Beetle, Passat, or Audi A3 vehicles.
Q: Does being part of a class action lawsuit mean you can't sell your VW or Audi until the lawsuit is settled?
A: If you are interested in or already participating in the class action lawsuit, you should speak with your attorney about your rights before selling your vehicle.
Q: What should I do if Volkswagen offers to reimburse me for lost value, performance, or fuel efficiency in my TDI?
A: If you are participating in the class action lawsuit, you will be represented by an attorney who can examine whether Volkswagen's offer is a good deal. If you are not participating in the class action lawsuit and own or lease a 2009-2015 diesel Volkswagen Jetta, Passat, Golf, Beetle, or Audi A3, contact our auto defect attorneys for a free consultation about your potential claims by calling toll-free (877) 647-7134.
Read the Complaint and Notices of Violation to Volkswagen from Federal and State Regulators
Our Attorneys on the Volkswagen Diesel Emissions Lawsuit
Andre Mura
"Volkswagen promised consumers a car with power, high fuel economy, and low emissions—if they paid a few thousand dollars more for a Volkswagen 'clean' diesel vehicle."
"Consumers have told us they are outraged, both about the reported environmental harms and the possible consumer deception. While federal and state authorities may seek civil penalties to redress environmental harms, the class action lawsuit that Gibbs Law Group LLP filed today in federal court seeks to enforce consumer protection laws that provide vital remedies for consumers who were defrauded by Volkswagen."
Eric Gibbs
"These Volkswagen vehicles should never have been sold, and certainly should not have spent the past six years on American roads polluting our air," said Eric Gibbs, one of the founding partners of Gibbs Law Group and the lead attorney on the case.
"It is critical that the civil justice system hold companies that engage in such conduct accountable. Not only does this kind of fraud harm consumers and the environment, it unfairly and negatively impacts competition, which is what drives our free market system. People should not stand for it."
Volkswagen CEO Makes Public Apology, Promptly Resigns
"I personally am deeply sorry that we have broken the trust of our customers and the public," Martin Winterkorn, Volkswagen's CEO, said in a statement.

"We do not and will not tolerate violations of any kind of our internal rules or of the law," Winterkorn said.

"We will cooperate fully with the responsible agencies, with transparency and urgency, to clearly, openly and completely establish all of the facts of this case."

Winterkorn resigned as Volkswagen's CEO on Wednesday, September 23, 2015, less than three days after making these statements.
Volkswagen Lawsuit Timeline
EPA Emissions Standards – 2000 to Present
The U.S. Environmental Protection Agency (EPA) administers a certification program to ensure each vehicle imported or sold in the United States satisfies applicable emissions standards. To obtain a certificate, a manufacturer must submit an application to the EPA which describes emission control devices on a vehicle.
With few exceptions, federal law makes it illegal for a manufacturer to install a device on a vehicle that reduces the effectiveness of an emission control system during real-world driving conditions. This type of device is called a "defeat" device.
VW Announces Clean Diesel – August 2008
Volkswagen announces that it has developed the first diesel vehicle compliant in all fifty states under modern emission standards, which has a 2.0L TDI (Turbocharged Direct Injection) engine. CEO Stefan Jacoby states: "We're proud to be the first manufacturer to offer a clean diesel vehicle for sale in all fifty states" and that the clean diesel Jetta model "truly offer[s] a no compromise alternative fuel driving experience, that provides the customer the best of both worlds—excellent fuel efficiency combined with a dynamic driving experience."
EPA and CARB Investigate Clean Diesel – May 2014
The U.S. Environmental Protection Agency (EPA) and California Environmental Protection Agency (CARB) are alerted to results of a study by the West Virginia University's Center for Alternative Fuels, Engines & Emissions, which is commissioned by the International Council on Clean Transportation. The study finds significantly higher emissions from a 2012 Jetta and a 2013 Passat during real-world driving than was found in prior federal emissions testing.
EPA and CARB begin to investigate the reasons for different testing results, and begin discussions with Volkswagen.
VW Proposes Software Update Fix – May 2014 to December 2014
Volkswagen begins its own tests to replicate West Virginia University's testing and identify technical reasons for high on-road emissions. Volkswagen shares its results with CARB and EPA and proposes a "recalibration fix" through a software update.
VW Recalls with Fix – December 2014
Volkswagen issues a voluntary recall which it claims affects 500,000 vehicles in the United States. This recall is claimed to have fixed high emissions during real-world driving.
CARB Finds Fix Ineffective – May 6, 2015
CARB begins its own testing to confirm whether the recall was effective. This testing shows only a limited benefit to the recall.
CARB Shares Recall Test Results – July 8, 2015
CARB shares its results with the EPA and Volkswagen.
VW Admits Installing Defeat Device – September 3, 2015.
After it becomes clear that CARB and the EPA will not issue certificates for 2016 model year cars, Volkswagen admits to these agencies that it had designed and installed a defeat device in these vehicles.
EPA & CARB Notify Volkswagen of Probable Law Violations – September 18, 2015
The EPA and CARB issue separate letters formally notifying Volkswagen that the agencies have reason to believe Volkswagen violated federal and state law by installing a defeat device in its vehicles. The letters explain that the defeat device is sophisticated software which detects when a vehicle is undergoing emissions testing and activates the full emissions control system. The software then switches the vehicles back into "road calibration" mode, thereby eliminating some pollution controls. When the vehicles are actually driven (as opposed to being tested), according to these letters, the vehicles emit ten to forty times the lawful amount of nitrogen oxide—a pollutant that contributes to smog and serious health problems.
The letters announce that the agencies have initiated enforcement actions and that Volkswagen may be subject to civil penalties.
September 21, 2015
Gibbs Law Group LLP files class action lawsuit on behalf of consumers nationwide, seeking monetary relief.
September 21, 2015
Michael Horn, the president and chief executive of Volkswagen Group of America, declares: "We have totally screwed up."
September 22, 2015
The NY Times reports: "Volkswagen Says 11 Million Cars Worldwide Are Affected in Diesel Deception." According to this report, that Volkswagen is "setting aside the equivalent of half a year's profits — 6.5 billion euros, or about $7.3 billion — to cover the cost of fixing the cars to comply with pollution standards and to cover other expenses, which are likely to include fines as well as responses to civil lawsuits from angry customers."
On Facebook?
Tell us what you think about VW's conduct on our Volkswagen Diesel Emissions Investigation Facebook page. Monitor our feed for the latest updates on the litigation and breaking news about the scandal.
About Eric Gibbs
Eric Gibbs is a partner at Gibbs Law Group LLP and Gibbs Law Group LLP with twenty years of experience representing plaintiffs in class and collective actions throughout the country. Eric has achieved some of the largest settlements of their kind in auto defect and consumer fraud cases and has established himself as a leader in emerging litigation concerning data breach and privacy.
Eric has been widely recognized for his professional achievements. He has been included in The Best Lawyers in America for Mass Tort Litigation and Class Action for Plaintiffs consecutively since 2012. He has been consistently honored as a Northern California Super Lawyer (2010-2015), and is included among the Top 100 Super Lawyers in Northern California. He has earned AV-Preeminent rankings from Martindale-Hubbell, recognizing him in the highest class of attorneys for professional ethics and legal skills.
In 2013, Eric was a finalist for the Consumer Attorney of the Year award for his work representing plaintiffs against Chase Bank in In Re Chase Bank USA, N.A. "Check Loan" Contract Litigation, which successfully challenged increased monthly minimum payments that Chase imposed on some credit card customers.
Eric serves on the Board of Governors of the Consumer Attorneys of California. He is a Co-Chair of AAJ's Consumer Privacy and Data Breach Litigation Group and the Lumber Liquidators Litigation Group, as well as Secretary for the Qui Tam Litigation Group.