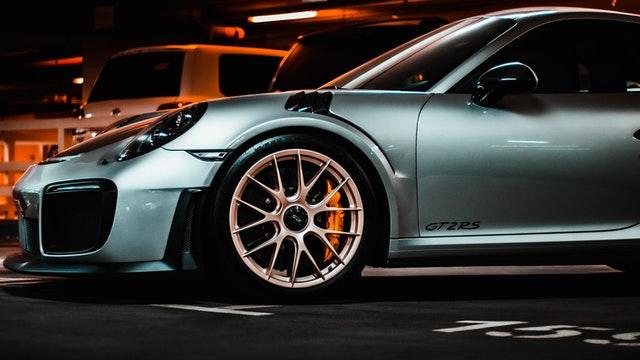 Porsche PCM Malfunction Lawsuit
Software update damages Porsche vehicle's computer system
CLAIMS PERIOD NOW OPEN – CLICK HERE FOR MORE INFORMATION
Our attorneys filed a class action lawsuit against Porsche alleging that a satellite radio-related software update sent in the spring of 2020 damaged or destroyed vehicles' Porsche Communication Management System ("PCM"), requiring costly repairs. On June 23, 2023, the court granted final approval of the settlement.
Under the settlement, eligible Porsche vehicle owners and lessees who spent time or money dealing with their vehicle's PCM rebooting problems may file a claim for reimbursement.
Complete information about who is a Class Member and what you might be eligible to recover under the settlement can be found in the Porsche PCM Class Action Settlement Notice. Class Members can file a claim and read the Notice on the Settlement Website. Click here to file a claim.
The deadline to submit a claim is August 20, 2024. If you have any questions about the status of your claim or payment, please visit the Settlement Website or call 1-866-905-8126.
Did your PCM malfunction?
If you need assistance beyond what's available on the Settlement Website, contact our attorneys below.
loading...
Porsche PCM Lawsuit
Porsche's PCM is the central control unit for all "infotainment" applications, including radio and sound settings, connected mobile devices, navigation system, and voice control.  According to the complaint, the software update damaged the PCM computer, causing the unit to continuously reboot, emit a static sound, and drain vehicle batteries. Some Porsche dealerships acknowledged the software update likely caused the problem, but Porsche had initially refused to cover repair or replacement of the PCM—which can total thousands of dollars. Read a copy of the Porsche PCM Complaint.
Questions? Speak to an Auto Lawyer
Our Auto Defect Attorneys
Dave Stein
Dave represents clients in cases nationwide, ranging from securities and financial fraud cases to product liability, privacy, and data breach suits.
View full profile
Rosanne Mah
Rosanne represents consumers in complex class action cases involving deceptive or misleading practices, false advertising, and data/privacy issues.
View full profile
Dylan Hughes
Dylan concentrates his practice on investigating and prosecuting fraud matters on behalf of whistleblowers, consumers, and employees.
View full profile
Steve Lopez
Steve represents consumers, employees, and whistleblowers harmed by corporate misconduct in a variety of complex litigation cases.
View full profile
Delaney Brooks
Delaney represents plaintiffs in class action lawsuits, primarily in cases alleging hidden fees and product defects.
View full profile
Wynne Tidwell
Wynne works with consumers harmed by corporate wrongdoing and survivors of sexual assault.
View full profile
About Us
Gibbs Law Group is a California-based law firm committed to protecting the rights of clients nationwide who have been harmed by corporate misconduct. We represent individuals, whistleblowers, employees, and small businesses across the U.S. against the world's largest corporations. Our award-winning lawyers have achieved landmark recoveries and over a billion dollars for our clients in high-stakes class action and individual cases involving consumer protection, data breach, digital privacy, and federal and California employment lawsuits. Our attorneys have received numerous honors for their work, including "Top Plaintiff Lawyers in California," "Top Class Action Attorneys Under 40," "Consumer Protection MVP," "Best Lawyers in America," and "Top Cybersecurity/ Privacy Attorneys Under 40."