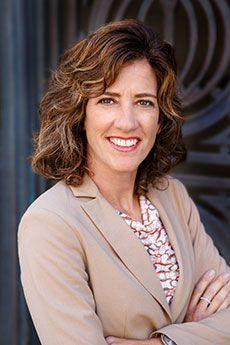 Karen Barth Menzies Appointed Co-Lead Counsel in Taxotere Permanent Hair Loss Lawsuit
January 3, 2017
On December 28, 2016, Karen Barth Menzies was appointed by United States District Judge Engelhardt, of the Eastern District of Louisiana, as Co-Lead Counsel in the In re: Taxotere (Docetaxel) Products Liability Litigation.
Numerous lawsuits were and are still being filed in courts throughout the country on behalf of breast cancer survivors alleging that Sanofi-Aventis, the manufacturer of the Taxotere chemotherapy drug, violated the law by failing to warn patients that Taxotere treatment may result in permanent, disfiguring hair loss. In October 2015, the lawsuits were coordinated and consolidated in a multi-district litigation (MDL), which allows for the common issues in the lawsuits to be can be coordinated and decided by one judge in order to promote efficiency and convenience for both sides.
As co-lead counsel in the MDL, Karen and the other court-appointed leadership will be responsible for facilitating efficient management of the plaintiffs' case.
About Karen Barth Menzies
Karen focuses her practice on representing individuals who were injured through the use of defective drugs and medical devices, and is a member of our mass tort litigation practice. She serves in leadership positions in some of the largest pharmaceutical mass tort cases and she has been particularly focused on women's health issues. In addition to the Taxotere lawsuits, Karen advocates for women who developed ovarian cancer after using talcum powder. Karen has previously testified before FDA advisory boards as well as the California State Legislature on the safety concerns regarding the SSRI antidepressants and manufacturer misconduct.
About Our Experience in Taxotere and Other Mass Tort Lawsuits
Gibbs Law Group has filed numerous federal and California Taxotere lawsuits on behalf of breast cancer survivors who suffered permanent, disfiguring hair loss following Taxotere chemotherapy treatments. Karen Barth Menzies was appointed Co-Chair of the Taxotere Litigation Group of the American Association for Justice. She has presented at a number of conferences and before professional organizations regarding the Taxotere litigation, including Mass Torts Made Perfect, American Association for Justice, and the American Bar Association.
Our firm has served in leadership positions in a number of lawsuits filed by individuals injured by defective drugs and devices, including litigation against the manufacturers of Actos, GranuFlo, Risperdal and Invega, and Yaz birth control.