Arizona Medical Malpractice Lawyers
AZ MedMal Attorneys You Can Trust
Our Arizona medical malpractice lawyers can help you file your medical malpractice claim, whether you live in Tucson, Scottsdale, or Mesa, AZ. You're lucky to be looking for a medical malpractice ("medmal") attorney in Arizona because your state has no cap on damages in medical malpractice cases. In fact, the Arizona Constitution prohibits caps on damages in civil cases. If you lived in Texas, there would be a cap of $250,000 on your total damages for any claims against your doctor, surgeon, or other medical provider. Fill out the form below for a free consultation with one of our Arizona medical malpractice attorneys.
Talk to an Arizona medical malpractice attorney
Free and confidential consultations.
loading...
How like do I have to find an Arizona medical malpractice lawyer?
The Arizona statute of limitations for medical malpractice lawsuits is generally two years from when the injury occurs. Depending on how long it's been since you were injured by an Arizona medical provider's conduct, you may not have long to find an attorney. Keep in mind that an AZ medical malpractice attorney cannot file your claim instantly the moment you retain them. It takes time to get the facts together and investigate your situation. Your Arizona medmal attorney may need a few months to get your complaint ready to file.
How much does an Arizona medical malpractice attorney cost?
Most medical malpractice attorneys in Arizona take their cases on contingency, which means you pay nothing to them if they lose, but if they win, you pay a percentage of your recovery as attorneys' fees. Our AZ malpractice attorneys only take a minority share of your recovery in attorneys' fees. We believe you should get the majority of the recovery.
How do I find the top Arizona medical malpractice attorneys?
Do your research on AZ medical negligence attorneys. The top AZ medical malpractice attorney for you will not necessary be the top lawyer for someone else. It should be someone you trust and who think will maximize your potential recovery. You get check out our attorneys' credentials in the sections below.
Our Arizona Medical Malpractice Attorneys
Gregory Patton has decades of experience litigating Arizona medical malpractice cases. He's achieved dozens of multi-million dollar verdicts for his clients, including the largest medical malpractice verdict in an adult brain injury case. He also successfully resolves cases before or during trial. He secured one of Arizona's largest birth injury settlements. Mr. Patton is a graduate of the National Institute for Trial Advocacy and is admitted to practice in both federal and state Arizona courts.
Holly (McGregor) Mosier has been representing Arizona medical malpractice victims at trial for over two decades. Ms. Mosier has recovered millions of dollars for her clients in medical negligence cases, including a $3 million birth injury settlement and a $1.3 million arbitration award against Kaiser for medical malpractice. Holly is willing to take on some of the toughest Arizona catastrophic injury cases. Holly is a member of the Arizona Bar, and is admitted to practice before Arizona federal and state courts. She has been featured on AZ Magazine, NBC, and The Doctor's Radio Show.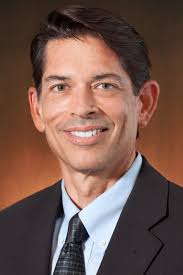 Rob Mosier is an experienced Arizona medical malpractice attorney. He holds several court-appointed co-lead counsel positions in consolidated cases. His experience includes unique injury and death cases, including hot air balloon crashes and trucking deaths. He is admitted to practice before federal and state Arizona courts in medical malpractice cases. He has been listed as an Arizona Top Rated Attorney in Top Trial Lawyers in America and is a member of the Arizona Trial Lawyers Association.
Free case evaluation by an AZ medmal attorney
loading...