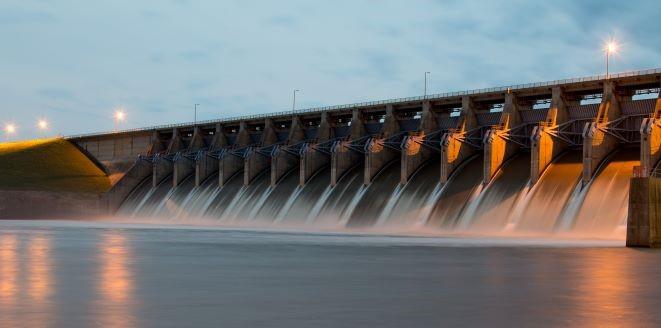 Edenville Dam Failure Class Action Lawsuit
Midland County dam breaks; Catastrophic floods evacuate 11,000 from their homes
The Edenville and Sanford dams failed on the same day, causing nearly 11,000 residents of Midland County and the surrounding areas to evacuate from their homes. The catastrophic flooding washed away and damaged hundreds of homes and displaced thousands of residents.
If you were forced to evacuate and lost your home or personal property as a result of the dam failures, you may have a claim. Speak with an experienced attorney to learn more about getting the compensation you deserve.
Lost Property in the Edenville and Sanford Dam Failures?
Want to hold the dam owners accountable and seek monetary relief? Get a free, confidential consultation today.
loading...
Why Did The Edenville Dam Break?
On May 19, 2020 the Edenville Dam in Midland County collapsed. Shortly after, water flooded over the top of the Sanford Dam, and sent water rushing down the Tittabawassee and Saginaw rivers. The dam failure resulted in the evacuation of nearly 11,000 residents, as well as the long-term displacement of over 500 homeowners, according to The Center Square.
According to the Wall Street Journal, a spokesperson for the Michigan Department of Environment, Great Lakes and Energy claims that, "…the recent rainfall and flooding, combined with deferred maintenance on dams in the state over decades, had likely contributed to the structure's failure Tuesday."
The Edenville dam failure has been described as a "500-year event" with predicted long-lasting impacts on the community and state. If you suffered losses as a result of the dam breaking, you may have a claim. Find out how you can recover your losses today.
U.S. House of Representatives Investigation Regarding Midland County Dam
Following the catastrophic flooding, the members of the U.S. House of Representatives Committee on Energy and Commerce (CEC) sent a letter to the chairman of the Federal Energy Management Commission (FERC) requesting further information on the agency's regulation of the dam over the past 20 years.
The Edenville Dam was reportedly already in unsatisfactory condition before its failure, and the CEC stated in the letter that the Edenville Dam and its private owner, Boyce Hyrdo LLC, have a "long history of dam safety and compliance problems." According to ClickOnDetroit, the dam has received multiple noncompliance violations over the past three decades.
The CEC letter states,
The breach of the Edenville dam last week resulted in catastrophic damage in the areas downstream of the dam. In addition to the massive property damage caused by the dam's failure, flooding of contaminated sites and chemical facilities— including one containing a federally-regulated nuclear research reactor—in Midland, Michigan, threatened public health and the environment.
The CEC also expressed concerns about other Michigan dams in the letter:
We are concerned that three other projects operated by Boyce within the same river system—the Sanford, Secord, and Smallwood Dams—may present a similar threat to surrounding communities.
This catastrophic flooding event disrupted the lives of thousands of people and continues to pose a threat to even more. If you were affected by the Michigan dam failures, you may by eligible for compensation. Speak with an experienced attorney to learn if you have a claim.
Aid For Michigan Flood Victims: FEMA Says No Federal Flood Assistance
Many of those affected by the floods may be wondering where they can get federal assistance for their losses. According to NBC 25 News, FEMA has stated that, although a Federal emergency has been declared in the areas affected by the flooding, there is no allowance for financial assistance for those affected. The news source reports that some business owners have tried to register on the FEMA website only to be told 'not yet.'
NBC 25 states that the process to gain federal assistance contains multiple steps, including:
Counties compile damage assessment reports. According to NBC 25, this is currently being done on a "big picture" scale. The counties are apparently gathering information on costs of damages, current needs, and things each county is going to need assistance with.
The damage reports go to the state which reviews and decides whether or not to ask for federal assistance.
If the state decides to ask for the assistance, the request is sent to the White House which works with FEMA to validate the information.
If approved, FEMA would provide assistance in the form of grants. The country will reportedly let residents know how to apply for this aid if the time comes.
According to the article, once a request is made, the process can move rather quickly; however, there is no set time frame to regulate when a request should be made. NBC 25 states,
Right now though, there is nothing FEMA can do. They are waiting on the state to decide whether or not to seek federal disaster assistance.
How Can Michigan Flood Victims Gain Assistance Now?
The External Affairs Specialist for FEMA Region V, Dan Shulman, has encourages people to start cleaning up, documenting their damage, and keeping all receipts related to their repairs, NBC 25 reports. He also has reportedly told people to not shy away from accepting help from places such as the Red Cross and other local organizations. Shulman claims that this won't affect FEMA grants or assistance later on.
Red Cross Flood Aid
As reported by 9&10 News, the Red Cross is currently offering emergency assistance to those whose homes suffered major damage due to flooding. According to the article, the Red Cross claims that the assistance is open to households regardless of if they rented or owned the property, and is even open to non-U.S. citizens.
National Guard Flood Assistance
Members of the National Guard are also reportedly assisting emergency personnel with flood response in Michigan counties. The National Guard has about 200 members helping with flood assistance, and another 1,000 members responding to COVID-19 related missions throughout the state, according to MLive.
Michigan State Leaders Taking Action
Michigan Governor Whitmer has requested aid following the flood in a letter to President Trump. As quoted by ClickOnDetroit he stated,
Despite our efforts, local and state resources have been insufficient to respond to the situation. The availability of equipment and personnel is further limited due to the ongoing effects and response requirements of the coronavirus (COVID-19) pandemic…. Therefore, additional federal assistance is required to protect public health, safety, and property, and to lessen or avert the threat of more severe and persisting impacts to the community.
Michigan Dam Failure Lawsuits
Gibbs Law Group is taking immediate action to help those affected. Our firm is currently investigating lawsuits against the agencies that should have been regulating the dams in order to compensate those affected for their losses. If you were affected by the dam failures, you may have a claim. Speak with an attorney to learn more.
Midland County Flood Damage Assessment Tool
As part of a preliminary step in disaster relief and aid, Midland County has created a Flood Damage Assessment tool. According to MLive, the Midland County Operations Center and damage-assessment team are canvassing parts of Midland County and other areas affected by the dam failures, such as Saginaw County. The teams are working to assess damage and help property owners complete the Midland County Assessment tool.
Team members are reportedly wearing high-visibility vests, and are asking property owners to answer questions regarding flood damages. However, its important to note these teams are not gathering personal information regarding Social Security numbers, household income, birth dates, etc., and residents will not be asked to sign any documents by these assessment teams.
Officials Warning of Flood Restoration Related Scams
Some residents have reported being contacted by individuals asking for personal information as a result of the floods. According to MLive, these individuals claim to be government representatives or private contractors; however, Midland County officials have warned that these people are not related to FEMA or any Midland County agency. MLive reported,
Residents should be mindful of potential scams and not be pressured into signing any documents or paying up-front costs for flood-restoration services to be provided at a later date.
If you think you could be getting scammed, contact us. We may be able to help.
Our Lawyers Have a Winning Record In Mass Tort and Disaster Relief Lawsuits
Gibbs Law Group has decades of experience in mass tort and personal injury litigation. We have successfully litigated numerous personal injury cases, including:
$2.37 billion settlement after Gibbs Law Group attorneys served on the plaintiffs' steering committee for people who developed bladder cancer after taking the diabetes drug Actos;
$1.6 billion settlement to individual claimants injured by the birth control drug Yaz;
$650 million settlement after Gibbs Law Group attorneys served on the plaintiffs' steering committee in a case involving the blood thinner Pradaxa.
Our attorneys are also currently representing over 6,000 homeowners, renters and businesses affected affected by the California wildfires. We have been appointed by California judges to serve in leadership roles in several large, coordinated disaster and fire cases, and have worked on everything from the PG&E Fire Cases to the Porter Ranch Gas Leak.
Our attorneys have received numerous honors for their work, including "Top Plaintiff Lawyers in California," "Top Class Action Attorneys Under 40," "Consumer Protection MVP," "Best Lawyers in America," and "Top Cybersecurity/ Privacy Attorneys Under 40."
Our Mass Tort Attorneys
Amy Zeman
Amy has built a reputation in the plaintiffs' bar for delivering results to consumers and sexual assault survivors in class actions and mass torts.
View full profile
Dylan Hughes
Dylan concentrates his practice on investigating and prosecuting fraud matters on behalf of whistleblowers, consumers, and employees.
View full profile
Steve Lopez
Steve represents consumers, employees, and whistleblowers harmed by corporate misconduct in a variety of complex litigation cases.
View full profile
Aaron Blumenthal
Aaron represents consumers, employees, and whistleblowers in class actions and other complex litigation.
View full profile
Our Personal Injury Experience
Our team of personal injury lawyers has over twenty years of experience representing individuals injured by the negligence or wrongdoing of healthcare professionals, pharmaceutical companies, and insurance providers. We have been recognized among the top attorneys for professional ethics and legal skills by our clients, our peers, and the Courts.
Our attorneys currently represent another former U.S. serviceman in a medical malpractice case against the U.S government concerning a VA hospital's failure to diagnose terminal prostate cancer, as well as thousands of individuals injured by Granuflo dialysis drugs, Transvaginal Mesh implants, the Mirena IUD, and testosterone supplements.