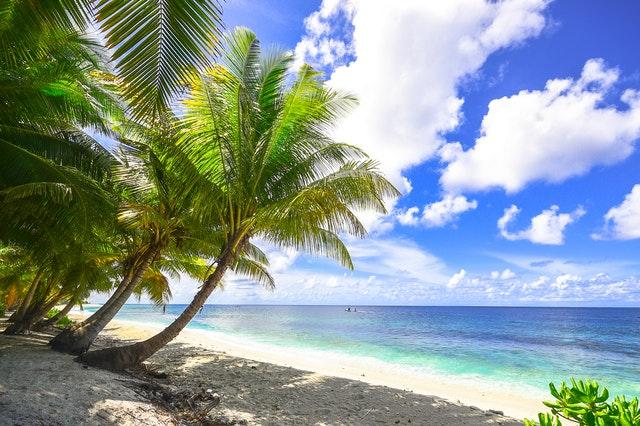 Ritz-Carlton St. Thomas Class Action Lawsuit
Class action lawsuit alleges Marriott violated their fiduciary duties, used fraud to convince owners to merge their club with Marriott Vacation Club
Gibbs Law Group, Morgan & Morgan and other co-counsel filed a class action complaint on behalf of nearly a thousand Ritz-Carlton Great Bay fractional interest owners who we allege lost tens of millions of dollars in property value when Marriott wrongfully merged their club with the Marriott Vacation Club.
If you are a Ritz-Carlton Great Bay owner, contact our experienced legal team for more information about the case.
Ritz-Carlton St. Thomas (Great Bay) fractional owners allegedly lose millions after Marriott's unauthorized merger
The Ritz-Carlton Destination Club in St. Thomas, U.S. Virgin Islands began selling luxury fractional interests in the early 2000s. Though the fractional real estate industry slowed during the great recession, reports by leading industry analyst Ragatz Associates say pricing at many properties has recovered in recent years.
Unfortunately, re-sale prices for Ritz-Carlton St. Thomas interests have plummeted and remained low. Why?
As our lawsuit alleges, Marriott Vacations Worldwide wrongfully merged the luxury Ritz-Carlton Destination Club with the Marriott Vacation Club, a timeshare product line that is much lower-priced and less exclusive in comparison. Despite promising Ritz-Carlton owners that the property would be "for [their] exclusive use, benefit and enjoyment" in exchange for premium prices, Marriott's merger opened their club to over 400,000 members of the Marriott Vacation Club.
When Marriott announced its intent to merge the two clubs in 2012, one forum commenter wrote:
Do you realize that you are destroying the value of each and every Ritz Carlton Destination Club member's investment? Every action taken by the MVWC thus far indicates it is solely interested in advancing the sale of more MVWC memberships and not concerned about protecting the value of the investment of RCDC members.
Our case against Marriott is in active litigation. Plaintiffs are represented by Gibbs Law Group, Morgan & Morgan, Reiser Law, The Meade Firm, and The Ferguson Schindler Law Firm.
Our complaint, initially filed in 2019, lays out our factual allegations and legal claims against Marriott. They attempted to dismiss the case, but in August 2020 the court issued an order denying Marriott's motion to dismiss.
Ritz-Carlton Great Bay owner?
Contact our attorneys for assistance.
loading...
Our Financial Fraud Attorneys
Linda Lam
Linda focuses her practice on representing consumers, small businesses, and employees in complex litigation.
View full profile
About Us
Gibbs Law Group is a California-based law firm committed to protecting the rights of clients nationwide who have been harmed by corporate misconduct. We represent individuals, whistleblowers, employees, and small businesses across the U.S. against the world's largest corporations. Our award-winning lawyers have achieved landmark recoveries and over a billion dollars for our clients in high-stakes class action and individual cases involving consumer protection, data breach, digital privacy, and federal and California employment lawsuits. Our attorneys have received numerous honors for their work, including "Top Plaintiff Lawyers in California," "Top Class Action Attorneys Under 40," "Consumer Protection MVP," "Best Lawyers in America," and "Top Cybersecurity/ Privacy Attorneys Under 40."