The Undisclosed Cost of Killing Cancer
Corporate Lies, Deceptive Labels, and Permanent, Disfiguring Hair Loss
When diagnosed with breast cancer, approximately 8% of women decline life-saving chemotherapy treatments because they're unwilling to endure temporary hair loss 1. Among the women who opt for treatment, 58% of them characterize chemotherapy-induced alopecia as the most distressing side effect of treatment 2.
The importance of a woman's hair to her quality of life, self-esteem, and sexuality is not difficult to discern when a majority of women dread losing it more than suffering chemotherapy's other nasty side effects, including nausea, vomiting, diarrhea, excessive tearing, neuropathy, rash, fever and infection, mouth sores, and more 3.
Perhaps the one comfort for a woman under assault by the cytotoxic drugs required to kill cancer cells is that one day she will be cancer-free, and soon after, her hair will grow back.
That is, unless she is one of thousands of American women treated with Taxotere (docetaxel), a drug of a class called taxanes, often prescribed to breast cancer patients and people with lung, stomach, head, and neck cancers.
What Are Taxanes?
Taxanes are a class of chemotherapy drugs initially derived from the Pacific Yew tree and are widely accepted as one of the more effective chemotherapy agents, particularly in the treatment of metastatic breast cancer 4.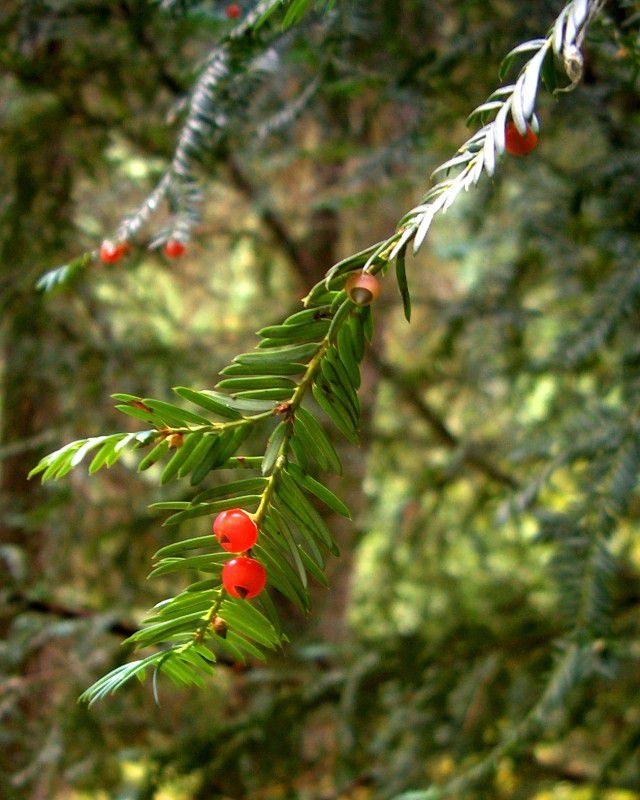 1992: FDA Approves First Taxane for Use
American pharmaceutical company Bristol-Myers Squibb obtained Food and Drug Administration approval for the first taxane and marketed it as Taxol (paclitaxel) beginning in 1992.
Taxol began revolutionizing cancer care, specifically breast cancer chemotherapy treatment.
Sanofi-Aventis Alters the Taxane Molecule for a New Product
Shortly after Taxol was approved, French multinational pharmaceutical giant Sanofi-Aventis began to develop and market a new taxane called Taxotere (docetaxel).
Though paclitaxel and docetaxel belong to the same class of drugs and are both indicated for the treatment of breast and certain other cancers, they have different formulations. Specifically, when developing docetaxel, Sanofi-Aventis altered the taxane molecule from which the medicine is derived, increasing the "activity" on a cellular level and thereby increasing its potency 5.
Due to its toxicity and need for more testing, the FDA originally rejected the approval request for Taxotere in 1994. The FDA ultimately approved Taxotere in 1996, but not as a first-line treatment. Rather, the FDA approved Taxotere as "indicated for the treatment of patients with locally advanced or metastatic breast cancer after failure of prior chemotherapy"6.
After it was approved, Taxotere became the biggest competitor to Taxol in the chemotherapy market.
Sanofi-Aventis Claims Superiority, Improved Survival with Taxotere Over Competitor
Was this new, more potent formulation, Taxotere, more effective at eradicating cancer than its competitor drug Taxol?
Sanofi-Aventis claimed that it was.
In promotional materials about Taxotere distributed to the medical community, Sanofi-Aventis promoted Taxotere as having "superior efficacy" over the competing product Taxol, despite its knowledge of two published studies showing the contrary.
Cancer Treatment Reviews: No Significant Difference in Outcomes with Taxol vs. Taxotere
In August 2007, Cancer Treatment Reviews published a review of all available data from clinical studies concerning the relative efficacy of taxanes in the treatment of breast cancer 7. This study concluded that no significant differences were found in the efficacy and outcomes obtained with Taxotere as compared to Taxol.
New England Journal of Medicine: Identical Survival Rates for Taxol vs. Taxotere Patients
In 2008, the New England Journal of Medicine published a study comparing the efficacy of Taxol (paclitaxel) and Taxotere (docetaxel) administered weekly or every three weeks 8.
Among women with operable breast cancer that had metastasized to the lymph nodes, disease-free survival rates were nearly identical for those who had received Taxol weekly and those who had received Taxotere every three weeks:

"The estimated 5-year survival rates were…81.5% for the group receiving weekly [Taxol] paclitaxel" and "81.2% for the group receiving [Taxotere] docetaxel every three weeks."
"Unsubstianted Superiority Claims"
In June 2008, at an annual meeting of the American Society of Clinical Oncology, Sanofi-Aventis promoted Taxotere using a reprint of a study done in 2005 9. The study examined the effectiveness of treatment with Taxotere (docetaxel) versus Taxol (paclitaxel) among 674 participants with metastatic or locally advanced breast cancer. The effectiveness of each drug was assessed using the patients' objective response to the drug, the length of time from diagnosis or the start of treatment until the cancer worsened or spread, and overall survival.
Sanofi-Aventis used this study to make claims about the superiority of Taxotere (docetaxel) to Taxol (paclitaxel) in its marketing materials:
This phase II study demonstrated that [Taxotere] docetaxel is superior to [Taxol] paclitaxel in TTP, response duration, and OS.
Phase III trial demonstrates improved survival for Taxotere vs. [Taxol] paclitaxel in metastatic breast cancer.
TAX 311: Taxotere demonstrated efficacy benefits vs. [Taxol] paclitaxel.
FDA: Taxotere is Misbranded
According to the FDA, however, this study not only failed to demonstrate statistical significance, but also had not been replicated.
"Therefore," the FDA wrote, "this material misbrands the drug in violation of the Federal Food, Drug, and Cosmetic Act."
The FDA articulated these concerns in a 2009 letter to Sanofi-Aventis stating that the reprint of the study in its Taxotere promotional materials "is false and misleading because it presents unsubstantiated superiority claims and overstates the efficacy of Taxotere." 10 The FDA further stated that it was "not aware of substantial evidence or substantial clinical experience to support the claims made in the carrier regarding Taxotere's level of efficacy or superiority to paclitaxel."
"Therefore," the FDA writes, "this material misbrands the drug in violation of the Federal Food, Drug, and Cosmetic Act."
Other published studies provided further evidence that Sanofi-Aventis' claims that Taxotere was more effective than Taxol were false and misleading as determined by the FDA in 2009.
Journal of Clinical Oncology: Longer Survival with Taxol than Taxotere
A study published in 2009 in the Journal of Clinical Oncology compared the effects of nab-paclitaxel with Taxotere (docetaxel) as a first-line therapy for metastatic breast cancer 11. (Paclitaxel is solvent-based; nab-paclitaxel is not, and nab-paclitaxel is transported to the malignant cells by a different mechanism than paclitaxel.)
The study found that "nab-Paclitaxel 150 mg/m2 weekly demonstrated significantly longer progression-free survival (PFS) than Taxotere (docetaxel) by both independent radiologist assessment…and investigator assessment."
Current Medical Research and Opinion: Taxol Comparable to Taxotere
In 2012, Current Medical Research and Opinion published a meta-analysis of seven randomized controlled trials comparing the efficacy and safety of Taxol (paclitaxel) and Taxotere (docetaxel) in the treatment of metastatic breast cancer among 1,694 women 12.
The results showed that "a Taxol (paclitaxel)-based regimen was comparable to a Taxotere (docetaxel)-based regimen for MBC patients," and that "fewer grade 3 or grade 4 adverse events…were observed in the Taxol (paclitaxel)-based regimen."
Whistleblower Says Sanofi-Aventis Marketed Taxotere Illegally, Paid Kickbacks to Doctors in Exchange for Prescriptions
Did Sanofi-Aventis' misleading claim that Taxotere is superior to Taxol increase the frequency with which Taxotere was prescribed?

According to a former Sanofi-Aventis employee and whistleblower, the pharmaceutical company had engaged in illegal marketing practices in order to increase Taxotere prescriptions among American oncologists well before the FDA discovered the misleading marketing materials.

In a whistleblower lawsuit filed in 2005, the former employee alleges that Sanofi-Aventis trained and directed its employees to market Taxotere for off-label uses not approved by the FDA beginning in the early 2000s.

The former employee alleges that Sanofi-Aventis trained and directed its employees to market Taxotere for off-label uses not approved by the FDA beginning in the early 2000s.

The lawsuit further alleges that Sanofi-Aventis provided physicians sham grants, speaking fees, travel, entertainment, sports and concert tickets, and other illegal kickbacks and inducements in exchange for Taxotere prescriptions.

Between 2000 and 2004, Sanofi-Aventis' revenues increased from $424 million to $1.4 billion.

The whistleblower lawsuit is still pending in the United States District Court, Eastern District of Pennsylvania.
Breast Cancer Survivors Take Legal Action
Thousands of women who received these Taxotere prescriptions in the early 2000s and beyond have filed lawsuits against Sanofi-Aventis, alleging that the company misrepresented the efficacy of its drug, as the FDA described in its 2009 letter.
The breast cancer survivors' lawsuits go further, however, alleging that Sanofi-Aventis not only misbranded its drug as superior to competitor Taxol (paclitaxel), but also negligently and intentionally concealed information about its adverse side effects, and one adverse side effect in particular: permanent and disfiguring hair loss.
Sanofi-Aventis Aware of Permanent Hair Loss Risk as Early as 2005
In a 2005 report to the European Medicines Agency, Sanofi-Aventis noted two studies associating Taxotere with significant alopecia persisting for up to 10 years after the last chemotherapy treatment13 :
In the TAX316 study, 3.9% of Taxotere patients reported ongoing alopecia eight months after the end of chemotherapy.
In the GEICAM 9805 study, "alopecia persisted into the follow-up period (median follow-up time of 10 years and 5 months) and was observed to be ongoing in…9.2%" of Taxotere patients."
As early as 2005, the label on Taxotere distributed within the European Union and Canada (but not in the United States) explicitly warned doctors and patients that, in some cases, "hair may not grow back. "
In 2006, Dr. Scot Sedlacek of the Rocky Mountain Cancer Centers in Denver, Colorado reviewed three groups of breast cancer patients he treated between January 1994 and December 2004 in an effort to understand the incidence and extent of permanent significant alopecia, or PSA. Here, PSA is defined as "hair regrowth less than 50% of the pre-chemotherapy amount of hair as judged by both the patient and author."
The first group of breast cancer patients was treated without a taxane, the second group was treated with paclitaxel, and the third group was treated with docetaxel. According to the review, seven women developed PSA, and all seven of them had been treated with Taxotere (docetaxel).


"It appears from this data set," Dr. Sedlacek writes, "that when Taxotere (docetaxel) is administered after 4 doses of AC, there is a small but significant possibility of poor hair regrowth lasting up to 7 years. Such an emotionally devastating long term toxicity from this combination must be taken into account."


Research presented at the 2014 San Antonio Breast Cancer Symposium echoed these concerns:

"There is increasing recognition that a small number of patients receiving docetaxel-containing regimes for early breast cancer experience permanent alopecia."

The study was compiled from responses to a postal questionnaire sent in October 2013 to women who has received Taxotere in 2010. Responses to the questionnaire confirmed "that long term significant scalp alopecia (here lasting for up to 3.5 years following completion of chemotherapy) may affect 10-15% of patients following docetaxel… This rate is higher than previous estimates. Long term hair loss to other parts of the body was also widely reported… Long term hair loss had a significant impact on quality of survival."
Permanent Hair Loss: "Like Having 'I am a cancer sufferer'" Tattoo
How do breast cancer survivors with permanent hair loss after Taxotere treatment characterize their "quality of survival"? Though the degree of hair loss varies among women, their perception of it doesn't.

With permanent hair loss come permanent changes to the way a woman perceives herself, the way she is perceived by the world, and her relationships to her partner and loved ones.

For an overwhelming number of women treated with Taxotere, breast cancer and their successful battle against it will never be a thing of the past. They carry a daily reminder of their diagnosis and treatment — and with it, the notion that they will never completely heal from their battle with breast cancer.


"It's like having 'I am a cancer sufferer' tattooed on your forehead. …I look like an 80-year-old, ugly old man."


Such "tattoos" not only serve to remind women of their battle with breast cancer, but advertise it to the world, as well.

In public, Taxotere claimants describe strangers jeering, staring, or offering condolences and well-wishes about their current treatment, even after years into remission. Others describe being mistaken for a grandparent, or their partner's parent.

In survivorship mentor or support groups, Taxotere claimants describe the recurring need to correct the assumption that they are in the midst of chemotherapy – and sadness and frustration at the fact that they are the only one whose hair hasn't come back.
Navigating Lasting Hair Loss in the Workplace…
In the workplace, Taxotere claimants describe their struggle to conceal permanent hair loss in corporate cultures that value youth and energy. Others transition to working from home to avoid the physical and psychological discomfort of wigs. Still other well-established career professionals struggle to maintain authority:

"I am in my early 40s so dealing with permanent alopecia is especially difficult. I have a job in a senior management position. Hard to earn respect when I look like Ben Franklin."
…and at Home
Even and especially in the privacy of their own homes, women with permanent hair loss after Taxotere treatment are forced to renegotiate the dynamics of romantic and familial relationships. Many describe a reticence to let their partner see them without their wig on, while others recount the challenges of trying to become intimate with a new partner when wearing a wig. Still others admit their children are frightened by the drastic change in their physical appearance, continuing to fear that their Mom has cancer or that it will come back.
Some women with permanent alopecia after Taxotere treatment avoid having their photo taken, limit or reduce social activities, harbor anxiety about their wigs falling off or sliding out of place, and refuse to so much as answer their front door without a head covering on.
When Hair Regrowth Strategies Fail
Most all Taxotere patients with permanent, disfiguring hair loss describe exhaustive, time- and energy-consuming efforts to conceal it, or coax hair to grow back, without success.
These Taxotere patients are using colored hair powders, comb-overs and other styling methods, extensions, scarves, and wigs to hide their hair loss.
Most all Taxotere patients with permanent, disfiguring hair loss describe exhaustive, time- and energy-consuming efforts to conceal it, or coax hair to grow back, without success. Others opt for costly hair regrowth strategies, including scalp biopsies and transplants, laser caps and combs, or pharmaceutical hair growth aids, including liquid iron and other prescription supplements, topical creams, Rogaine, Nioxin, essential oils, and other natural remedies.
Women who lost their body hair after Taxotere treatment rely on permanent tattoos, micro-blading, and eyebrow pencils to restore their eyebrows, without which, many say, they look "permanently sick."
Compounding these unimaginable challenges is a persistent and unwarranted sense of regret: If I had known Taxotere caused permanent hair loss and I had other effective options, I wouldn't have taken it.
And accompanied by this sense of regret is a protective desire to ensure this doesn't happen to another woman undergoing treatment for breast cancer.
FDA Requests Data on Permanent Hair Loss from Makers of Taxotere
In March 2015, the FDA sent a request to Sanofi-Aventis for a summary of cases in which docetaxel use was associated with either partial or total permanent alopecia.
The FDA's request was prompted by data from clinical studies and reports suggesting a link between docetaxel and permanent hair loss, including studies commissioned by Sanofi-Aventis as well as non-company-sponsored studies, and post-marketing studies and reports collected for regulatory agencies after Taxotere had been released on the market.
Additionally, oncology patient advocates had reached out to the FDA to express concern that the current docetaxel label characterized hair loss as a common adverse reaction of chemotherapy and failed to indicate that alopecia could be permanent.
At this time, the Sanofi-Aventis global pharmacovigilance database contained over 2,000 unique reports of alopecia associated with docetaxel use. The alopecia was characterized as "permanent," "irreversible," or lasting longer than two years in 5.3% of patients.
Findings Prompt Taxotere Label Change
These findings led the FDA and Sanofi-Aventis to conclude that there may be a "potential causal association between docetaxel and permanent alopecia," and that the Taxotere label should be updated accordingly.
Sanofi-Aventis subsequently submitted a Supplemental New Drug Application on November 24, 201514, which added the following information about permanent hair loss to the Post-Marketing Experiences, the Patient Counseling Information, and the Patient Information Leaflet:
Post-Marketing Experiences
"Cutaneous: "Cases of permanent alopecia have been reported."
Patient Counseling Information
"Explain to patients that side effects such as nausea, vomiting, diarrhea, constipation, fatigue, excessive tearing, infusion site reactions, and hair loss (cases of permanent hair loss have been reported) are associated with docetaxel administration."
Patient Information
"The most common side effects of TAXOTERE include:
hair loss: in most cases normal hair growth should return. In some cases (frequency not known) permanent hair loss has been observed."
The Taxotere label changes were approved on December 11, 2015.
Over 1,000 Taxotere Lawsuits Filed
Thousands of breast cancer survivors with permanent hair loss who received Taxotere prior to this label change are taking legal action.
More than 1,000 lawsuits have been filed in federal court alleging that Taxotere chemotherapy treatment caused permanent, irreversible, and disfiguring hair loss.
Taxotere manufacturer Sanofi-Aventis is implicated in the lawsuits for the alleged failure to properly warn patients and doctors about the known risk of lasting hair loss, and for allegedly promoting Taxotere as more effective than Taxol.
Taxotere Cases Consolidated into One Court
Though each woman is bringing her case against Sanofi-Aventis for the same reason, the injuries women have suffered and the amount of compensation they are seeking from the pharmaceutical manufacturer differ.
As a result, the Taxotere lawsuits are not class action lawsuits; rather, they are individual personal injury lawsuits which have been grouped together into a single coordinated judicial proceeding, also referred to as a Mass Tort Lawsuit or Multi-District Litigation (MDL).
The Taxotere lawsuits were consolidated into MDL 2740 on October 4, 2016. The majority of the lawsuits are now pending in the Eastern District of Louisiana under the Hon. Judge Kurt D. Engelhardt.
Consolidating the hundreds of Taxotere cases filed nationwide into one federal court under one judge will preserve judicial resources and allow attorneys across the country representing breast cancer survivors to coordinate their efforts and scientific and legal research.
First Taxotere Trial Set for September 2018
In December, Judge Englehardt appointed a four-person leadership team consisting of two Co-Lead Counsel, a four-member Executive Committee, two Co-Liaison Counsel, and a fifteen-member steering committee. This team of plaintiff attorneys from all over the United States will manage the federal litigation on behalf of the breast cancer survivors nationwide.
The plaintiff leadership team is currently working with the Court and the defense counsel to establish pretrial orders and conduct discovery related both to the defendants' conduct, as well as the plaintiffs' claims and injuries. The first case to go to trial in the MDL is set for September 2018. No settlements have occurred to this date.
What To Expect When Filing a Taxotere Hair Loss Claim
The decision to pursue a Taxotere lawsuit is personal one.
Filing a claim will require women to discuss their medical history and breast cancer treatment with their attorneys, as well release pertinent medical records to them, including before-and-after photographs showing the degree of hair loss. Women participating in the Taxotere litigation should also expect to share non-clinical details with their attorneys about the emotional and psychological impacts of hair loss on their lives.
Choosing the Right Legal Team
Developing and maintaining a strong relationship with the attorney is crucial to the success of any woman's Taxotere claim. It is important to choose a firm and a team that is the right fit, not least because it is often impossible to determine how long it will take for a Taxotere lawsuit to resolve.
Taxotere claimants choosing a legal team should consider their preferred method, style, and frequency of communication. Some firms litigate women's Taxotere cases personally; other, smaller firms refer their Taxotere cases out to larger firms. The attorney fee percentage may also vary among firms, and is often negotiable. This is the percentage of any settlement awarded that the attorneys will take as their payment at the conclusion of a case. Typically, Taxotere attorneys will work on contingency, meaning they will not require payment prior to the settlement of a Taxotere case.
For some women, whether the Taxotere legal team is primarily female or led by a female is important.
For others who choose local attorneys, proximity is important. It is worth noting, however, that choices are not limited by geography: Women seeking to file Taxotere lawsuits may select a team outside of their own state, as this is a national litigation involving plaintiffs from all over the country and coordinated in New Orleans.
Getting a Taxotere Claim Started
Women interested in discussing their potential Taxotere claims should seek out a free legal consultation, and gather before-and-after photographs and medical records to provide to the attorneys reviewing the case. The medical records of most importance are ones showing which chemotherapy drug was administered.
Virtual and In-Person Support for Former Taxotere Patients
Dozens of national, statewide, and local organizations offer virtual and in-person support, survivorship tools, and opportunities to volunteer and mentor for women currently undergoing breast cancer treatment or women in remission.
Many of these organizations also provide resources for family members and caregivers of current or former breast cancer patients.
Below are links to some national breast cancer organizations, several of which provide paths to access more local resources, as well.
American Cancer Society
"Whether you want to learn about treatment options, get advice on coping with side effects, or have questions about health insurance, we're here to help. We can even find you a free ride to treatment or a free place to stay when treatment is far from home."
Susan G. Komen for the Cure
"After the emotional impact of a breast cancer diagnosis, just thinking about insurance, finances, or finding services can seem overwhelming. That's why there are programs and organizations that offer the resources, support and guidance you need. Learn more about them through the links below, by calling our Breast Care Helpline at 1-877 GO KOMEN (1-877-465-6636) or by talking with your local affiliate."
Sisters Network Inc.
"Sisters Network® Inc. is committed to increasing local and national attention to the devastating impact that breast cancer has in the African American community."
Living Beyond Breast Cancer
"Whether you are newly diagnosed, in treatment, years beyond treatment, living with metastatic disease or are a loved one of someone with breast cancer, we have programs and services to support you. You are not alone. We are here for you."
Association of Cancer Online Resources
"ACOR is a unique collection of online cancer communities designed to provide timely and accurate information in a supportive environment. It is a free lifeline for everyone affected by cancer & related disorders."
Cancer Care
"CancerCare provides free support groups led by oncology social workers to help people affected by cancer, as well as reliable cancer information and resources."
Look Good Feel Better
"Look Good Feel Better is dedicated to improving the quality of life and self-esteem of people undergoing cancer treatment. The program offers complimentary group, individual, and online sessions that teach beauty techniques to help people with cancer to face their diagnosis with greater confidence."
Sharsheret
"Sharsheret, Hebrew for chain, is the only national organization supporting Jewish women and families, of all backgrounds, facing breast and ovarian cancer—those who are diagnosed and those at high risk."
Who We Are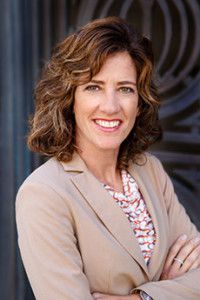 Karen Barth Menzies is a partner at Gibbs Law Group and Of Counsel to Gibbs Law Group LLP, and is Court-appointed Co-Lead Counsel in the national Taxotere Multi-District Litigation in the Eastern District of Louisiana, New Orleans, before Judge Engelhardt.
As Co-Lead Counsel, Karen and the plaintiff attorneys from other law firms also appointed to the leadership team are coordinating and managing  the efforts of plaintiffs' law firms across the country and their clients who suffered lasting hair loss after chemotherapy treatment with Taxotere.  Karen and the rest of the plaintiff leadership will work with defense counsel and the Court to advance the litigation towards trials and possible resolution.
Karen has more than twenty years of experience in mass tort litigation and a history of practice in women's health issues. Courts across the country have appointed her to serve in leadership positions in some of the nation's largest pharmaceutical cases, including the Paxil Birth Defect and Withdrawal Litigations, Zoloft Birth Defect Litigation, Lexapro/Celexa Birth Defect Litigation, Fosamax Femur Litigation, and Transvaginal Mesh Litigation.
Karen believes in advocating for drug safety. She has met with U.S. Senate and Congressional members and senior members of FDA, and has testified before FDA advisory boards, and the California State Legislature on drug safety concerns and drug manufacturers' conduct. She has also worked directly with clients on patient advocacy efforts.
References
Chung, S, S Low, H Zembutsu, et al. "A genome-wide association study of chemotherapy-induced alopecia in breast cancer patients." Breast Cancer Research 15(R:81) (2013).
McGarvey, EL, LD Baum, RC Pinkerton, and LM Rogers. "Psychological sequelae and alopecia among women with cancer." Cancer Pract 9(6) (2001): 283-9.
Sanofi-Aventis. "Consumer Medicine Information (CMI) of Taxotere." 2012.
Ghersi D, ML Wilson, MMK Chan, J Simes, E Donoghue, and N Wilcken. "Taxane-containing regiments for metastatic breast cancer (Review)." The Cochrane Library Issue 6 (2015).
Hortobagyi, GN. "Recent progress in the clinical development of docetaxel (Taxotere)." Semin Oncol 26(3 Suppl 9) (1999): 32-6.
"Center for Drug Evaluation and Research. Approval Package for: Application Number: NDA 20-449/S-043." FDA Industry Systems. U.S. Food and Drug Administration.
Estévez, LG, M Muñoz, I Alvarez, et al. "Evidence-based use of taxanes in the adjuvant setting of breast cancer. A review of randomized phase III trials." Cancer Treatment Rev 33(5) (2007): 474-83.
Sparano, J, M Wong, S Martino et al. "Weekly Paclitaxel in the Adjuvant Treatment of Breast Cancer." N Engl J Med 358 (2008): 1663-1671.
Jones SE, J Erban, B Overmoyer, et al. "Randomized phase III study of docetaxel compared with paclitaxel in metastatic breast cancer." J Clin Oncol 23(24) (2005): 5542-51.
"Taxotere (docetaxel)." Warning Letters and Notice of Violation Letters to Pharmaceutical Companies. Warning Letters 2009. U.S. Food and Drug Administration.
Gradishar, W, D Krasnojon, S Cheporov, et al. "Significantly Longer Progression-Free Survival With nab-Paclitaxel Compared with Docetaxel As a First-Line Therapy for Metastatic Breast Cancer." J Clin Oncol 27(22) (2009): 3611-19.
Qi, W., Z. Shen, F. Lin, et al. "Paclitaxel-based versus docetaxel-based regiments in metastatic breast cancer: a systematic review and meta-analysis of randomized controlled trials." Current Medical Research and Opinion 29(2) (2012): 117-25.
"Taxotere: EPAR – Product Information." WC500035264. European Medicines Agency.
"Center for Drug Evaluation and Research. Approval Package for: Application Number: NDA 20-449/S-075." FDA Industry Systems. U.S. Food and Drug Administration.