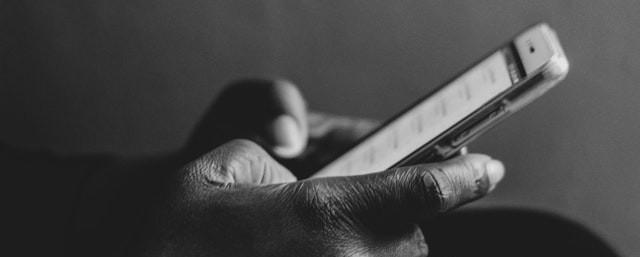 Google App Antitrust Lawsuit Investigation
Multiple lawsuits challenge Google Play's Anticompetitive Control
Gibbs Law Group has filed a class action lawsuit on behalf of consumers who claim to have purchased apps and paid in-app charges at higher prices due to Google's anticompetitive practices. The lawsuit alleges that while Google released Android as a royalty-free operating system, in practice it has taken steps to ensure that its app store – the Play Store – has nearly unfettered control over software distribution on the Android platform.
These alleged steps include requiring that Google applications be pre-installed and prominently displayed on all devices, preventing customization of the Android operating system, and imposing anticompetitive agreements on non-Google app developers and distributors. These steps, in turn, require consumers to use of Google's own in-app billing tool more, force device manufacturers to license a suite of Google products, and limit access to apps outside of Google Play. By acting as a middle-man between consumers and app developers, Google charges a 30 percent fee for all app and in-app purchases on the Play Store
If you've made purchases on the Play Store and would like to be involved in this class action to hold Google accountable for its anticompetitive practices, contact us to speak with one of our award-winning attorneys in a free and confidential consultation.
Have an android phone, or develop apps?
You may have a claim. Help stop Google's near-monopoly power.
loading...
App developers forced to use Google Android's Play Store
For Americans, almost everything you do online on your phone is through an app (nearly 90% of time spent in 2019), and almost all apps (over 90% as of 2018) are downloaded from either the Google Play Store or one major rival app store.
According to the House of Representative's report on Competition in Digital Markets released in October 2020, this market dominance means there are effectively "no competitive constraints" on the power Google has over the phone app marketplace.
This is harming both app developers and consumers. Google's near monopoly allows them to charge hefty commissions to software developers with impunity; developers in turn say this diminishes their ability to innovate and also results in increased prices for consumers.
If you're an app developer or an Android user, we're interested in hearing from you. Contact our firm to help fight Google's abuse of monopoly power.
U.S. House of Representatives report: Google expanded dominance by "blocking," "undermining" competition
The House's investigation on Competition in Digital Markets uncovered more than a decade of abusive practices by Google through Android. (Android was acquired by Google in 2005.) Since 2009, Android forced phone manufacturers into privileging Google and blocking its competitors with highly restrictive contracts. The European Commission of the EU ruled in 2018 that this conduct illegally blocked rival growth.
Google has also leveraged their dominance of the app marketplace to increase its surveillance of user and developer data. This "unparalleled" access, according to the House's investigation, has resulted in "intimate user profiles, spanning billions of people"—all of which in turn feeds into Google's dominance in the advertising realm.
In addition, the report cited many third-party app developers alleging that Google had enforced its Play Store rules in unfair and retaliatory ways—for example, by banning one app when its developer partnered with one of Google's rivals, while another nearly identical app was allowed to stay on the store.
App developer or Android user?
Our Firm's Winning Experience Against Big Tech
Gibbs Law Group is at the forefront of consumer rights in the digital realm. Our data breach and privacy team has achieved groundbreaking reforms and recovered hundreds of millions of dollars for plaintiffs in cutting-edge, high-profile cases, including a $1.5 billion Equifax Data Breach settlement and a $115 million Anthem Data Breach settlement. In 2020, our firm won a $40 million settlement against Facebook for allegedly using its unfair competitive advantage to overcharge consumers of its ad services.
Eric Gibbs co-founded the American Association for Justice's Data Breach and Privacy Litigation Group and has been recognized with numerous accolades for his privacy work, including a California Lawyer Attorney of the Year (CLAY) award for the Anthem Data Breach Lawsuit settlement, and has been named a "Top Plaintiff Lawyer in California" by the Daily Journal and a "Cybersecurity and Privacy MVP" and "Consumer Protection MVP" by Law360. In addition, Gibbs Law Group partners Andre Mura and David Berger have been recognized for their data breach and privacy expertise. Andre Mura was honored as one of the Top Cybersecurity/ Privacy Attorneys Under 40 by Law360 and David Berger is the current chair of the American Association for Justice's Data Breach and Privacy Litigation Group, contributes to a data privacy think tank, and consults with state and federal legislators on data breach and privacy issues.
Our Tech Antitrust Lawyers
Eric Gibbs
A founding partner at the firm, Eric has negotiated groundbreaking settlements that favorably shaped laws and resulted in business practice reforms.
View full profile
Andre Mura
Andre represents plaintiffs in class actions and mass torts, including in the areas of consumer protection, privacy, and products liability.
View full profile
Aaron Blumenthal
Aaron represents consumers, employees, and whistleblowers in class actions and other complex litigation.
View full profile
Amanda Karl
Amanda represents employees, consumers, and sexual assault survivors in complex class actions. She also leads the firm's Voting Rights Task Force.
View full profile
About Gibbs Law Group
Gibbs Law Group is a California-based law firm committed to protecting the rights of clients nationwide who have been harmed by corporate misconduct. We represent individuals,
whistleblowers
,
employees
, and small businesses across the U.S. against the world's largest corporations. Our award-winning lawyers have achieved landmark
recoveries
and over a billion dollars for our clients in high-stakes class action and individual cases involving
consumer protection
, data breach, digital privacy, and federal and
California employment
lawsuits. Our attorneys have received numerous honors for their work, including "Top Plaintiff Lawyers in California," "Top Class Action Attorneys Under 40," "Consumer Protection MVP," "Best Lawyers in America," and "Top Cybersecurity/ Privacy Attorneys Under 40."