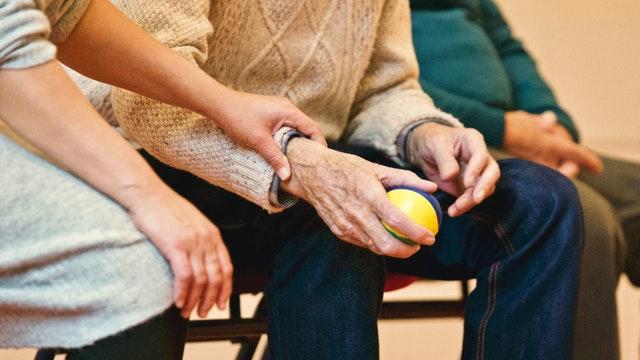 BrightSpring (ResCare) Group Home Abuse Lawsuit Investigation
After BrightSpring's group homes for people with intellectual and developmental disabilities were purchased by Wall Street giant KKR in March of 2019, BuzzFeed reports resident abuse and deaths shot up across the nation, staff wages were slashed below even Wal-Mart wages, and the new CEO doubled his salary to $1.6 million.
If you or a loved one live were harmed in a BrightSpring home, our attorneys are committed to help you get justice. Use our form to schedule a free, private call.
Abused or neglected at a BrightSpring group home?
Please let us know what state you live in, and tell us what happened.
loading...
BrightSpring abuse report published by BuzzFeed says disabled residents neglected after corporate parent KKR slashed costs
While group homes can provide varying levels of care for people with disabilities, BrightSpring (previously known as ResCare) group homes are aimed at the most vulnerable population of disabled people who require round the clock care. Some residents only communicate nonverbally, and many residents need assistance with eating, using the restroom and bathing.
Content note: abuse, forced restraint
According to BuzzFeed, when Lisa Smith began living in a group home at the age of 27, her parents were thrilled to see her start feeding herself again. (Previously, she had lost the ability to feed herself after getting seizures in childhood.) "They took real good care of her," her father said to BuzzFeed.
Unfortunately, things took a turn for the worse when Lisa's home was acquired by KKR in March of 2019. After several months, Lisa started suffering injuries including a broken arm and bruises on her face. While staff said they couldn't explain what happened, BuzzFeed reports that according to text messages uncovered later, the manager knew Lisa's caregiver was sleeping on the job and did nothing to stop it.
Tragically, in October 2019, Lisa was found by a nurse in a shocking makeshift restraint made from her own bedding, unable to move or cry out for help. Although the caretaker who forcibly restrained her was later fired, the managers who oversaw her care were never punished, according to BuzzFeed. Twelve days later, Lisa passed from her injuries at the age of 45.
Concern over BrightSpring Abuse Cases rises after staffing shortages
BrightSpring operates facilities under a number of names in California.
ResCare – group homes and support for people with developmental disabilities
Golden State Autism Center – Therapy services for people with autism
SpringHealth – Therapy services for people with developmental disabilities
Allways Caring – Elder home care
Apreva Hospice

– Elder hospice / Home Care
According to BuzzFeed, many nurses at California BrightSpring group homes had sounded the alarm to the company president about dangerous understaffing.
Nurses had reported residents were sitting in soiled clothes for hours and staff were stretched too thin to keep residents safe.
In Orange County, CA, many nurses were reportedly quitting because they feared working in such horrible conditions could cost them their nursing licenses, according to BuzzFeed.
BrightSpring ResCare Whistleblowers on Worker Shortage, Employee Abuse
According to BuzzFeed, Texas state inspectors say there were five times they showed up at BrightSpring group homes and found no staff on the premises at all.
One employee told BuzzFeed that at a group home in Temple, TX, she was often asked to work 24 hours straight.
One employee abused a female resident in Beaumont, TX by getting into bed with her. Sadly, the allegedly abusive employee continued working in the same home for at least a month after the allegation, according to BuzzFeed, because the manager worried that reporting the incident to Adult Protective Services could lead to the home being shortstaffed.
One employee pulled a gun on a client's relative, and according to BuzzFeed, she was allowed to return to work one more shift unsupervised before being suspended.
Warren Chapman III, as reported by BuzzFeed, was an autistic man who had thrived at Highland Community Home in Abilene, TX for years. Because he was unsteady on his feet and had trouble swallowing food, he needed supervision to prevent falls and choking. But after KKR took over his group home in March 2019, he fell at least six times, reportedly due to staff shortages. A company nurse wrote after one fall that Warren wouldn't need an ER visit because his nose had already been broken "many times before" and so it was "beyond repair." Then, in November 2019, while eating unsupervised, he started to choke. There were only two staffers present and neither had been trained on how to recognize choking, a basic element of first aid. After calling a supervisor instead of 911, help came too late, and Warren sadly passed away.
Meet Micha Star Liberty, Special Needs Abuse Attorney
Micha is a nationally recognized trial attorney dedicated to representing individuals who have been injured or abused, including people with disabilities and survivors of sexual abuse. Micha is willing to listen to your story, without judgment. Micha believes in advocating for victims who've been taken advantage of.
With more than twenty years of experience, Micha has been widely recognized for her achievements, receiving numerous awards including Top 100 Women Lawyers in California, Top 100 High Stakes Litigators, and Street Fighter of the Year.
Our abuse and assault attorneys
Micha Star Liberty
Micha, Of Counsel to Gibbs Law Group, is a nationally recognized trial attorney and represents survivors of sexual abuse and assault.
View full profile
Karen Menzies
Karen has extensive experience in federal and state mass tort litigation. She has been appointed by the courts to serve in many leadership positions.
View full profile
Amy Zeman
Amy has built a reputation in the plaintiffs' bar for delivering results to consumers and sexual assault survivors in class actions and mass torts.
View full profile
Jeff Kosbie
Jeff represents workers and consumers in complex class actions involving data breaches and privacy, employment law, and other corporate misconduct.
View full profile
About Us
Gibbs Law Group is a California-based law firm committed to protecting the rights of clients nationwide who have been harmed by corporate misconduct. We represent individuals, whistleblowers, employees, and small businesses across the U.S. against the world's largest corporations. Our award-winning lawyers have achieved landmark recoveries and over a billion dollars for our clients in high-stakes class action and individual cases involving consumer protection, data breach, digital privacy, and federal and California employment lawsuits. Our attorneys have received numerous honors for their work, including "Top Plaintiff Lawyers in California," "Top Class Action Attorneys Under 40," "Consumer Protection MVP," "Best Lawyers in America," and "Top Cybersecurity/ Privacy Attorneys Under 40."