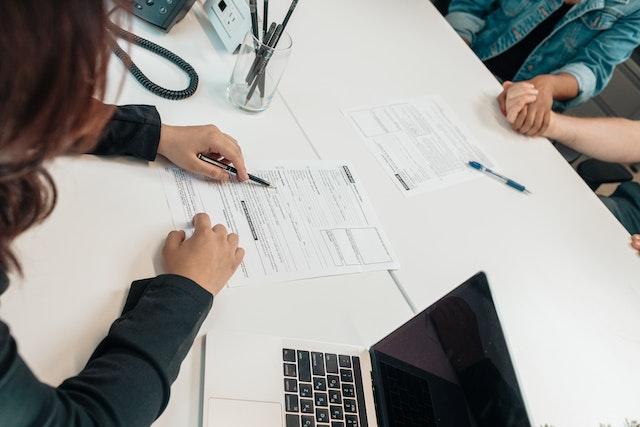 Bank of America Fake Accounts Scandal Lawsuit
According to the Consumer Financial Protection Bureau (CFPB), Bank of America employees used customers' personal information and credit history to illegally open various accounts without their permission. Many customers only found out about unauthorized accounts in their name after receiving welcome packages for accounts that they did not open, calls and penalties for unpaid account fees, or negative reporting to their credit reports and reduced credit scores. A class action lawsuit against Bank of America seeks justice for thousands of potentially deceived customers.
Fake BofA Account Opened?
Contact our lawyers for a no-cost consultation.
loading...
Class Action Lawsuits Against Bank of America
Several class action lawsuits have been filed seeking money for thousands of customers potentially affected by Bank of America's account opening scandal. Bank of America allegedly accessed their customers' personal information and credit reports to open credit cards, debit cards, checking accounts, and savings accounts in their name. These fake accounts cost many customers thousands of dollars in monthly and yearly fees, significant time and stress trying to close the fake accounts, and potentially damaged their credit score, according to the lawsuits.
Bank of America also allegedly led its customers to falsely believe that these fraudulent accounts were created by outside third parties, leading customers to believe that their identity had been stolen.
CFPB Timeline and Summary of Bank of America Fake Accounts Scandal
In July 2023, the CFPB ordered Bank of America to pay $250 million in penalties for offenses including opening fraudulent consumer accounts without its customers' permission. The CFPB states that Bank of America has been opening and profiting from fake accounts since at least 2012 in order to reach its own aggressive and unrealistic sales goals for new account openings. CFPB Director Rohit Chopra's summary of the fake account scandal suggested that the bank essentially assumed its customers' identities to exploit them financially.
Similarities to 2016 Wells Fargo Fake Accounts Scandal
News reports about the scandal have drawn comparisons between Bank of America's alleged scheme and Wells Fargo's 2016 fake accounts scandal. Wells Fargo also imposed unrealistic cross-selling goals and quotas on its employees to open new accounts for existing customers. Wells Fargo opened millions of fraudulent accounts, reportedly resulting in over $3 billion in criminal and civil penalties to compensate its customers.
Our Consumer Attorneys
Rosanne Mah
Rosanne represents consumers in complex class action cases involving deceptive or misleading practices, false advertising, and data/privacy issues.
View full profile
Rosemary Rivas
Rosemary is devoted to obtaining justice for consumers in lawsuits involving claims of false advertising, defective products, and privacy violations.
View full profile
Dave Stein
Dave represents clients in cases nationwide, ranging from securities and financial fraud cases to product liability, privacy, and data breach suits.
View full profile
Mark Troutman
Mark is dedicated to protecting consumers against corporate misdeeds. He has had leadership roles in complex litigation cases across the country.
View full profile
About Us
Gibbs Law Group is a California-based law firm committed to protecting the rights of clients nationwide who have been harmed by corporate misconduct. We represent individuals, whistleblowers, employees, and small businesses across the U.S. against the world's largest corporations. Our award-winning lawyers have achieved landmark recoveries and over a billion dollars for our clients in high-stakes class action and individual cases involving consumer protection, data breach, digital privacy, and federal and California employment lawsuits. Our attorneys have received numerous honors for their work, including "Top Plaintiff Lawyers in California," "Top Class Action Attorneys Under 40," "Consumer Protection MVP," "Best Lawyers in America," and "Top Cybersecurity/ Privacy Attorneys Under 40."