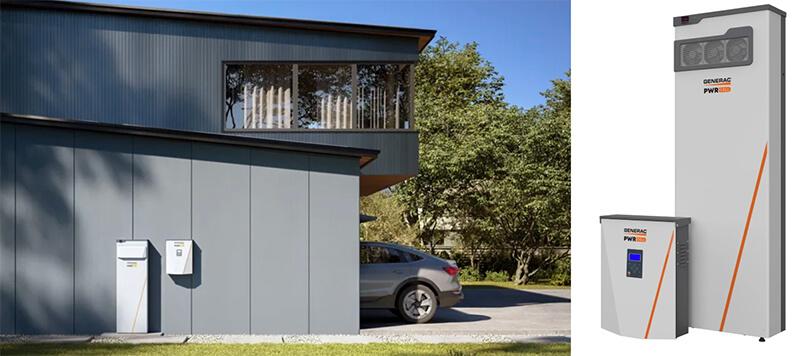 Generac PWRcell SnapRS Defect Lawsuit Investigation
Problems with your PWRcell system?
According to a recent lawsuit, PWRcell power systems installed before May 2022 have a defective voltage safety protector with a 50% failure rate. When the component fails, it can cause fires, or shut down all or part of the homeowner's solar power system, says the lawsuit.
Have a Generac PWRCell from before May 2022?
You may have a legal claim. Contact our team for a free consultation.
loading...
The SnapRS Problem: lawsuit alleges your home could have decreased energy production or burn down if your solar system uses faulty PWRcell
Generac manufactures a power management system for solar panels called PWRcell that has been the target of numerous consumer and customer complaints.
Several recent lawsuits allege that Generac's PWRcell system have defective voltage safety protectors that are supposed to shut off solar panels if there is an electrical surge. But instead, the protectors often malfunction and start rapidly cycling off and on, causing the components to "overheat, bubble, burn, separate, melt, char, combust, and/or explode," according to one lawsuit.
"SnapRS" shutoff components manufactured before May 2022 have a shocking 50% failure rate, according to the lawsuit. A handful of customers that bought Generac's PWRcell have reportedly experienced house fires. Many others have lost valuable energy generation opportunities when the SnapRS malfunctions, causing the PWRcell to display a "PVRSS Lockout" error code.
Generac claims to have fixed the SnapRS problems and "PVRSS Lockout" issues but many consumers with older SnapRS devices remain at risk
Following pressure from consumers and contractors, Generac came out with a new version of the PWRcell shutoff component in May 2022— the SnapRS 802 —that finally fixed the defect, according to the lawsuit. But many consumers still have the old components installed in their homes and are still at risk of decreased energy production and home fires.
Consumers have flocked to Reddit and other online forums complaining that the rapid on-and-off cycling and overheating issues have continued even after they replaced their faulty SnapRS components. In late 2022, one consumer on Reddit said they may have to replace the component for a third time after it still failed to function correctly.
Our Consumer Class Action Attorneys
Rosemary Rivas
Rosemary is devoted to obtaining justice for consumers in lawsuits involving claims of false advertising, defective products, and privacy violations.
View full profile
Dave Stein
Dave represents clients in cases nationwide, ranging from securities and financial fraud cases to product liability, privacy, and data breach suits.
View full profile
Rosanne Mah
Rosanne represents consumers in complex class action cases involving deceptive or misleading practices, false advertising, and data/privacy issues.
View full profile
Eric Gibbs
A founding partner at the firm, Eric has negotiated groundbreaking settlements that favorably shaped laws and resulted in business practice reforms.
View full profile
About Us
Gibbs Law Group is a California-based law firm committed to protecting the rights of clients nationwide who have been harmed by corporate misconduct. We represent individuals,
whistleblowers
,
employees
, and small businesses across the U.S. against the world's largest corporations. Our award-winning lawyers have achieved landmark
recoveries
and over a billion dollars for our clients in high-stakes class action and individual cases involving
consumer protection
, data breach, digital privacy, and federal and
California employment
lawsuits. Our attorneys have received numerous honors for their work, including "Top Plaintiff Lawyers in California," "Top Class Action Attorneys Under 40," "Consumer Protection MVP," "Best Lawyers in America," and "Top Cybersecurity/ Privacy Attorneys Under 40."