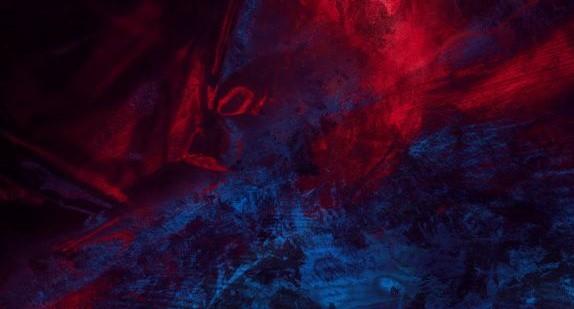 Dasher's Current Rights vs. DoorDash's Proposed Changes
March 11, 2020
On January 1, 2020, a new workers' rights law went into effect in California that requires companies such as DoorDash, Uber, and Lyft to give their drivers the pay, tips, rights, and protections that employees receive in California. In what Uber and Lyft characterize as a "last resort" for them to avoid complying with the law, according to Vox, gig companies have thrown $110 million behind a proposed ballot initiative that, if adopted, would effectively overturn CA's new workers' rights law.
The ballot initiative may be put on the ballot for the November 2020 election. Below are a few of the issues addressed in the DoorDash-funded ballot initiative. While these proposed changes may look OK in a vacuum, they do poorly when compared to the protections that app-based drivers are entitled to under California's new workers' rights law.
---
Reimbursement
DoorDash-Funded Changes
The DoorDash-funded ballot initiative would compensate drivers just 30 cents per mile. This compensation is to go towards expenses such as gas and normal vehicle wear and tear.
Your Current Rights
Under the current law, Dashers are entitled to a reimbursement of 57.5 cents per mile. The proposed initiative would allow DoorDash to pay its workers less than they would be paid under the current law.
Guaranteed Pay
DoorDash-Funded Changes
The DoorDash-backed ballot initiative would set a guaranteed wage standard of 120% of local, "applicable minimum wage" for all "engaged time" worked. But, this local minimum wage is based off of where DoorDash sends drivers to work, not where they live. You may live in a city with a high minimum wage, but not receive it because DoorDash sent you to deliver food outside your city.
Further, based on our interpretation of "engaged time," DoorDash may be able to easily change its policies in order to limit the amount of time that it counts towards Dashers' pay.
Your Current Rights
Whereas DoorDash's legislation caps Dashers' hours and does not let drivers work overtime, under the current law Dashers have the potential to be paid for overtime, which is 150% and up to 200% of their original pay.
Under the current law, Dashers are entitled to pay for all time spent working, not just "engaged time." This means that DoorDash workers can no longer be forced to work off the clock, and DoorDash cannot change its policies to get around this.
Flexibility
DoorDash-Funded Changes
The DoorDash-supported ballot initiative would supposedly protect the rights of Dashers to maintain a flexible work schedule. But workers would not be paid if they start their Dash but receive no order assignments.
Your Current Rights
According to the New York Times, you currently have a right to a flexible work schedule—there is nothing in the current worker's rights legislation that takes away a worker's right to a flexible schedule. Uber, Lyft, and DoorDash are legally allowed to provide you the chance to make your own schedule regardless of which law is in place.
In fact, some have argued that if DoorDash complies with the law and makes its drivers "employees," it may give drivers more incentives to work, such as increased bonus pay.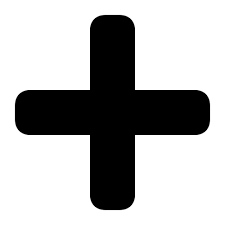 Health Care
DoorDash-Funded Changes
Under the ballot initiative, DoorDash would be required to provide a healthcare stipend for Dashers who work over 15 hours a week. The stipend must be used to purchase an individual plan on a government-run health care exchange. Since the stipend is dependent on reaching a certain number of hours, if DoorDash isn't sending drivers enough work, or if the hours worked aren't counted as "engaged time" by DoorDash, drivers may lose their health coverage, and it's out of their control. Further, in order to qualify for this stipend, Dashers must purchase an individual health care plan, which often is more expensive and offers less coverage than an employer-sponsored plan.
Your Current Rights
Under the Affordable Care Act (ACA), businesses with 50 or more full-time equivalent employees such as DoorDash must provide health coverage to their full-time employees. Employer-sponsored health plans typically offer comprehensive coverage for cheaper than individual plans. Under the ballot initiative, DoorDash drivers might receive worse health care coverage and at a higher cost to themselves and their families.
Protective Policies
DoorDash-Funded Changes
The proposed ballot measure may seem to help protect drivers against discrimination and sexual harassment while working on DoorDash's platform. But the initiative only forces these companies to have a stated "policy" indicating that they will protect their workers; there is nothing to ensure that DoorDash actually enforces the policy. By simply writing a policy, DoorDash may have performed all of its obligations under the ballot initiative.
Your Current Rights
As an employee, you are protected under all California labor laws. These laws are arguably the most pro-worker employment laws in the country and provide numerous protections for employees to combat sexual harassment, discrimination, and wrongful termination. California law also requires that employees are given paid sick leave. The DoorDash-sponsored ballot initiative, in contrast, would not guarantee any paid leave.
---
[gravityform id="5″ title="true" description="true"]
---
About Gibbs Law Group
Gibbs Law Group is a California-based law firm committed to protecting the rights of clients nationwide who have been harmed by corporate misconduct. We represent individuals,
whistleblowers
,
employees
, and small businesses across the U.S. against the world's largest corporations. Our award-winning lawyers have achieved landmark
recoveries
and over a billion dollars for our clients in high-stakes class action and individual cases involving
consumer protection
, data breach, digital privacy, and federal and
California employment
lawsuits. Our attorneys have received numerous honors for their work, including "Top Plaintiff Lawyers in California," "Top Class Action Attorneys Under 40," "Consumer Protection MVP," "Best Lawyers in America," and "Top Cybersecurity/ Privacy Attorneys Under 40."