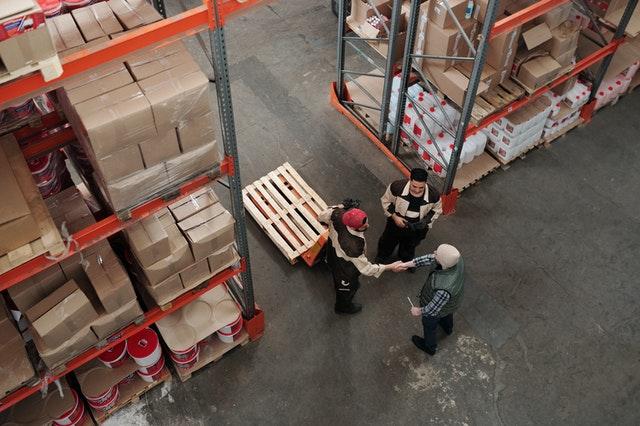 California AB 701 Warehouse Quota Law
New law AB 701 guarantees certain protections for warehouse employees
In response to skyrocketing rates of injury at Amazon warehouses, California passed a new law effective January 1, 2022 aimed at protecting warehouse workers. Under AB 701, employers must now disclose productivity quotas upon request, instead of keeping them secret, and they must not punish workers if health and safety activities, such as bathroom breaks, prevent them from meeting a quota.
If you're a warehouse worker concerned about unsafe working conditions and injuries, this quota law could help you fight back in 2022.
Unsafe quotas at your warehouse?
Contact our experienced employment lawyers for a free consultation.
loading...
AB 701 and Amazon: "excessive quotas" are dangerous for warehouse workers
While online shopping has skyrocketed during the pandemic, warehouse workers have been forced to meet stricter productivity requirements, or quotas.
Amazon's quotas have led to headlines about workers being forced to pee in bottles and higher rates of
injuries for their workers. For example, a January 2021 report by Human Impact Partners and Warehouse Worker Resource Center found that Amazon warehouse workers were injured at the workplace almost twice as often as the national average of other warehouses. A Washington Post analysis of data from OSHA also found this doubled injury rate for Amazon warehouse workers. According to the LA Times, a Senate Judiciary Committee analysis of AB 701 concluded that Amazon "may have made the market-based decision that avoiding workplace injuries is more costly than maintaining the delivery speeds for which it is famous."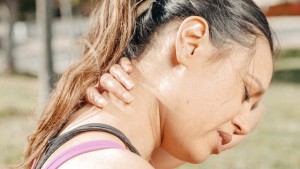 Many Amazon workers have also reported being fired for bathroom breaks being classified as excessive "time off task." Many warehouses are so large that even walking to the restroom can take as much as 10 minutes, according to news reports and Reddit posts.
Though AB 701 doesn't explicitly name Amazon, supporters and author Assemblymember Lorena Gonzalez have made it clear it's especially aimed at protecting Amazon workers.
AB 701 explained
AB 701 goes into effect on January 1, 2022.
California's warehouse quota law protects workers in two main ways: (1) increased transparency on quotas from employers, and (2) protection for bathroom breaks and other health and safety activities.
Warehouse employers must tell you about all quotas you are subject to
If you're a warehouse employee, you're entitled to a written description of each quota that you are subject to. Employers must give you quota descriptions upon hire, or within 30 days of changed or updated quotas.
In addition to a description of the quota, employers must also describe the potential consequences you may face (such as a warning or termination) for failing to meet the quota.
You can't be punished for taking bathroom breaks or following safety procedures
Under AB 701, you can't be required to meet quotas that prevent you from taking all the bathroom, rest and meal breaks you are legally entitled to, or prevent you from complying with occupational health and safety laws. If it takes you longer to do a task in an OSHA-compliant way (than a non-compliant way), AB 701 says that time must be considered productive, on-task time for the purposes of any quotas or monitoring system.
If you think a current or former employer used a quota that violated your rights, AB 701 allows you to request the following information:
A written description of each quota applicable to you, AND
Your "personal work speed data" from the most recent 90 days, if your employer records this data
(Please note: if it's a former employer rather than a current one, you're limited to only one (1) request.)
You may be able to file a lawsuit to force your employer to comply with the quota safety law, recover costs, or reverse termination. Our lawyers can give you a confidential consultation, free of charge.
Report a California Warehouse Quota Law Violation
Does California law set limits on warehouse quotas?
Not yet. According to Wired, an early draft version of AB 701 set standards for warehouse quotas, but that section was ultimately removed.
However, Wired reports that Assemblymember Lorena Gonzalez hopes that quotas collected from warehouses through the law will help lawmakers develop standards in the future.
Who is covered by AB 701?
This California warehouse quota law covers only nonexempt employees who work at warehouse distribution center of certain sizes—at least 100 employees at one site, or at least 1,000 employees across all California sites. (Not sure if you're misclassified as an independent contractor?)
AB 701 does not include farm product warehousing and storage.
Our California Employment Attorneys
Steven Tindall
Steven specializes in employment litigation and has been lead or co-lead counsel on several cases that resulted in settlements of over $1 million.
View full profile
Amanda Karl
Amanda represents employees, consumers, and sexual assault survivors in complex class actions. She also leads the firm's Voting Rights Task Force.
View full profile
Ashleigh Musser
Ashleigh represents consumers and employees in class actions and mass arbitration involving consumer protection and employment law.
View full profile
Jeff Kosbie
Jeff represents workers and consumers in complex class actions involving data breaches and privacy, employment law, and other corporate misconduct.
View full profile
Our California Employment Law Practice