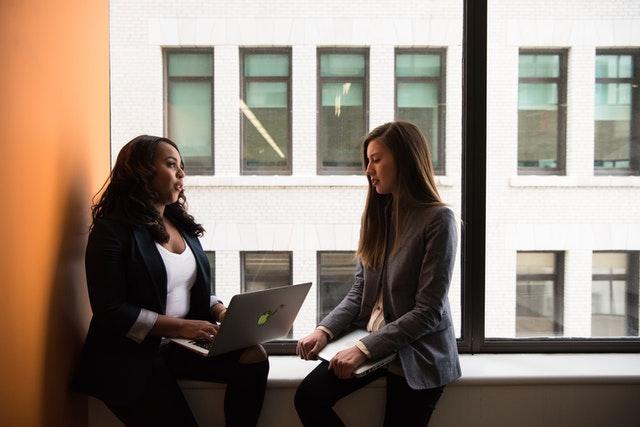 Google Employee Racism Lawsuit Investigation
Dr. Timnit Gebru: "My expertise has been completely dismissed"
Current and former Google employees have alleged a hostile and discriminatory work environment.
Prominent AI researcher Dr. Timnit Gebru, a Black woman, was fired on December 2, 2020 after Google allegedly held her to unfair double standards. Many online reports have alleged that her colleagues, including white male AI researchers, were treated much more supportively by Google.
If you've experienced workplace discrimination on the basis of your identity, you don't have to suffer alone. Contact our employment attorneys for a free, confidential consultation. Dr. Gebru has suggested workers consider "what types of pressures can be applied from the outside." Our class action law firm may be able to help.
Workplace discrimination at Google?
Our employment attorneys can help. Get a consultation, free and confidential.
loading...
Google's unfair treatment of Black women employees
Top Google AI ethics scientist Dr. Timnit Gebru was allegedly fired after Google reportedly directed her to censor her co-authored research paper. According to Google, Dr. Gebru failed to provide two weeks of lead time for their approval of her co-authored research paper.
But according to many online reports, numerous research papers are routinely approved by Google with only a day's notice or less. Many online observers have noted that these papers are often authored by white male colleagues of Dr. Gebru.
Experts say one common way for employers to discriminate against workers with marginalized identities is by enforcing rules unevenly: strictly for some workers, and lax for others.
Fortunately, more and more workers are speaking up about this unfair treatment. Over 2,000 Googlers organized by Google Walkout and a coalition of over 50 Black women working in big tech have now signed their names in support of Dr. Gebru.
Federal law prohibits discriminatory pay inequity, firing, or retaliation on the basis of race, color, sex or national origin. If this is happening to you, our law firm may be able to help.
Our Employment Lawyers
Eric Gibbs
A founding partner at the firm, Eric has negotiated groundbreaking settlements that favorably shaped laws and resulted in business practice reforms.
View full profile
Steven Tindall
Steven specializes in employment litigation and has been lead or co-lead counsel on several cases that resulted in settlements of over $1 million.
View full profile
Linda Lam
Linda focuses her practice on representing consumers, small businesses, and employees in complex litigation.
View full profile
Steve Lopez
Steve represents consumers, employees, and whistleblowers harmed by corporate misconduct in a variety of complex litigation cases.
View full profile
About Us
Gibbs Law Group is a California-based law firm committed to protecting the rights of clients nationwide who have been harmed by corporate misconduct. We represent individuals, whistleblowers, employees, and small businesses across the U.S. against the world's largest corporations. Our award-winning lawyers have achieved landmark recoveries and over a billion dollars for our clients in high-stakes class action and individual cases involving consumer protection, data breach, digital privacy, and federal and California employment lawsuits. Our attorneys have received numerous honors for their work, including "Top Plaintiff Lawyers in California," "Top Class Action Attorneys Under 40," "Consumer Protection MVP," "Best Lawyers in America," and "Top Cybersecurity/ Privacy Attorneys Under 40."