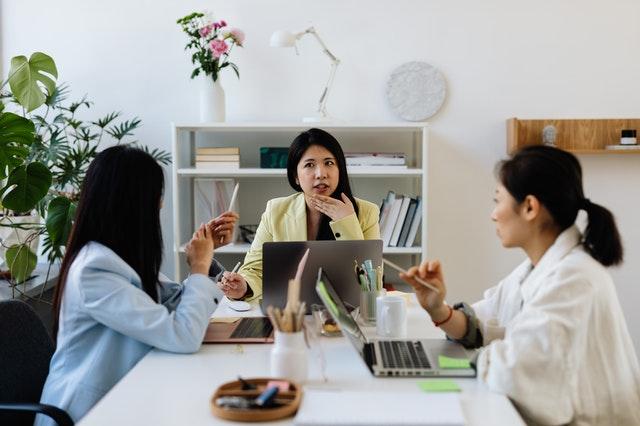 JPMorgan Chase Gender Discrimination Lawsuit Investigation
Gwen Campbell, a financial advisor at JPMorgan Chase & Co, has accused the banking giant of discriminating against her because of her gender. She has filed a complaint with California's Department of Fair Employment and Housing (DFEH) and the U.S. Equal Employment Opportunity Commission (EEOC).
Wall Street has a long history of gender discrimination: Bank of America, Morgan Stanley, Wells Fargo, and JPMorgan Chase have paid some of the highest penalties for discrimination, according to a Good Jobs First report.
If you're experiencing gender discrimination while working at a bank and trying to figure out what your options are, we are here to help.
Experienced gender discrimination while working for JPMorgan?
Contact one of our experienced employment attorneys.
loading...
Campbell says she had never experienced such blatant sexual harassment, gender discrimination, and retaliation before JPMorgan Chase
Campbell joined JPMorgan Chase's Wealth Management division in October 2020, after a successful 30 years on Wall Street. Barron's, Forbes, The Financial Times, and Working Mother have recognized her over the course of her career. She describes a 'toxic workplace environment,' where her male colleagues stole her clients, excluded her from meetings, and 'belittled' her.
In a self-published Medium essay from April 2022, Campbell reported that J.P. Morgan Wealth Management tried to steal her clients by bribing them with favorable loans, damaging her reputation, and preventing clients from sending assets to Campbell. According to a CBS article, Campbell's lawsuit asserts that losing clients 'has deprived Campbell of millions of dollars of compensation as a result of having client transactions poached by other divisions of the bank.'
She alleges that the discrimination started before her first day. A colleague informed her that the manager told a group of colleagues that he prefers to hire male financial advisors but was told he 'had to hire a woman.' She also recalls being called 'confused' and told to 'be nice.' Meanwhile, she was denied regular tech access—her remote workstation was not set up until a year into her employment.
In her EEOC complaint, she outlines the discrimination and retaliation she faced for speaking up at JP Morgan. According to Campbell, senior executives have acknowledged the conduct, but have done nothing to stop it.
She alleges that other female advisors have confided in her about similar treatment they receive from their male colleagues. Campbell raised her concerns for over a year to senior executives, HR, and through the firm's Code of Conduct process. Her efforts yielded no remedy.
Campbell is currently waiting to see if the EEOC opens an investigation.
Wall Street reportedly has a long history of gender discrimination
Campbell isn't alone in filing a complaint against her bank employer for alleged sex discrimination.
In 2013, Bank of America paid over $38 million in a class action settlement involving 4,800 women for gender discrimination.
Morgan Stanley settled two major sexual discrimination suits in a span of just three years – one in 2004 for $54 million, and one in 2007 for $70 million.
According to a 2017 study by the National Bureau of Economic Research, Wells Fargo regularly punished female employees at a "substantially higher rate relative to male advisers," with female financial planners more than 25% likely to experience a "job separation" after misconduct than male financial planners, as reported by Fortune.
In 2020, Wells Fargo paid $7.8 million to settle nationwide claims that it discriminated against Black and female job applicants.
Our Employment Attorneys
Amanda Karl
Amanda represents employees, consumers, and sexual assault survivors in complex class actions. She also leads the firm's Voting Rights Task Force.
View full profile
Steven Tindall
Steven specializes in employment litigation and has been lead or co-lead counsel on several cases that resulted in settlements of over $1 million.
View full profile
Jeff Kosbie
Jeff represents workers and consumers in complex class actions involving data breaches and privacy, employment law, and other corporate misconduct.
View full profile
Ashleigh Musser
Ashleigh represents consumers and employees in class actions and mass arbitration involving consumer protection and employment law.
View full profile
About Us
Gibbs Law Group is a California-based law firm committed to protecting the rights of clients nationwide who have been harmed by corporate misconduct. We represent individuals, whistleblowers, employees, and small businesses across the U.S. against the world's largest corporations. Our award-winning lawyers have achieved landmark recoveries and over a billion dollars for our clients in high-stakes class action and individual cases involving consumer protection, data breach, digital privacy, and federal and California employment lawsuits. Our attorneys have received numerous honors for their work, including "Top Plaintiff Lawyers in California," "Top Class Action Attorneys Under 40," "Consumer Protection MVP," "Best Lawyers in America," and "Top Cybersecurity/ Privacy Attorneys Under 40."