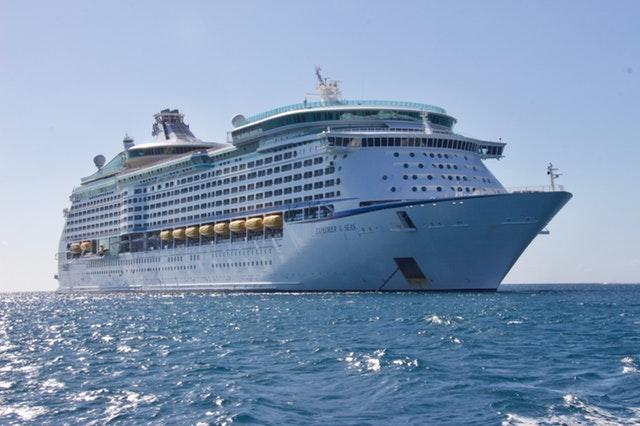 Grand Princess COVID-19 (Coronavirus) Lawsuit Investigation
The attorneys from Gibbs Law Group are currently investigating potential claims against Carnival and Princess Cruises on behalf of passengers of the Grand Princess cruise who were potentially exposed to COVID-19 (coronavirus).  Among other things, our team is investigating claims that Carnival and Princess Cruises did not take proper measures to ensure passenger safety, including by warning Grand Princess passengers about potential exposure to COVID-19 (coronavirus).
Were you a passenger on the Grand Princess in 2020?
You may have legal options.  Contact us to schedule a confidential and free discussion with one of our attorneys.
loading...
Carnival and Princess Cruises Knew About the Risks of COVID-19 (Coronavirus) in Early February 2020
As far back as early February, Carnival Cruises knew about the risk of COVID-19 (coronavirus) on its cruise ships.  For example, according to a report by Nature, a passenger who disembarked from the Diamond Princess in Hong Kong tested positive for the COVID-19 coronavirus.   By February 4, Carnival and Princess began to quarantine passengers on the Diamond Princess while it was in Japan after an outbreak onboard with ten initial cases according to a report by the Guardian.  This number quickly increased to hundreds of cases such that the Guardian reported on February 17 that there were over 450 confirmed infections onboard the Diamond Princess.  By February 19, two Diamond Princess passengers died according to Business Insider.
Despite all of the above information, the Grand Princess arrived at port in San Francisco on February 21, 2020.  Allegedly, Carnival and Princess chose not to have any of the passengers staying on board screened or examined and did not notify passengers boarding on February 21 about the risks of the COVID-19 coronavirus on its vessel.
Our Team
Steve Lopez
Steve represents consumers, employees, and whistleblowers harmed by corporate misconduct in a variety of complex litigation cases.
View full profile
Dylan Hughes
Dylan concentrates his practice on investigating and prosecuting fraud matters on behalf of whistleblowers, consumers, and employees.
View full profile
Aaron Blumenthal
Aaron represents consumers, employees, and whistleblowers in class actions and other complex litigation.
View full profile
Eileen Epstein Carney
Eileen represents investors and consumers harmed by financial fraud and other corporate misconduct. She also executes on the firm's strategic vision.
View full profile
About Us
Gibbs Law Group is a California-based law firm committed to protecting the rights of clients nationwide who have been harmed by corporate misconduct. We represent individuals,
whistleblowers
,
employees
, and small businesses across the U.S. against the world's largest corporations. Our award-winning lawyers have achieved landmark
recoveries
and over a billion dollars for our clients in high-stakes class action and individual cases involving
consumer protection
, data breach, digital privacy, and federal and
California employment
lawsuits. Our attorneys have received numerous honors for their work, including "Top Plaintiff Lawyers in California," "Top Class Action Attorneys Under 40," "Consumer Protection MVP," "Best Lawyers in America," and "Top Cybersecurity/ Privacy Attorneys Under 40."