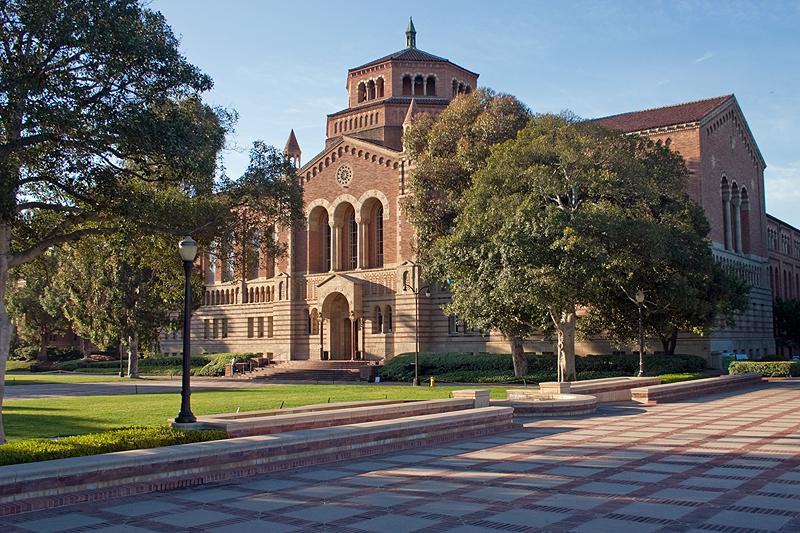 Matthew Harris UCLA lecturer mass shooting threat 2022
On January 30, 2022, former UCLA lecturer Matthew Harris posted a video threatening a mass shooting at UCLA, just hours after emailing harassing messages to former students and colleagues, reports the Daily Bruin. But according to the LA Times, many students say UCLA was slow to warn students about the potential threat, sending a notification about canceling in-person classes without mentioning the mass shooting threat at all. News reports say many students had previously reported his disturbing behavior to UCLA as far back as spring 2020.
We are investigating potential reports of negligence by UCLA and other schools affiliated with Harris. If you or a loved one felt unsafe, speak with our legal team for a free and confidential consultation to understand your options.
Harmed by Matthew Harris?
Speak with our legal team about your options, free and confidential.
loading...
UCLA response to philosophy ex-lecturer shooting manifesto
On January 30 and 31, 2022, Philosophy PhD and former UCLA lecturer Matthew Harris uploaded over 300 disturbing videos to his YouTube account and an 800-page manifesto. Some of the videos reportedly threatened specific members of philosophy departments at UCLA and Duke by name, while others called for violence against white people, Jewish people, women, and other groups. Soon after, he directly emailed disturbing messages to former UCLA students and colleagues including racial slurs and pornographic content, according to the LA Times.
By the early evening of January 31, UCLA's philosophy department had circulated a warning to its members, according to the LA Times, but the UCLA campus at large had reportedly not yet been notified. On a reddit post, one student said that although she wasn't a philosophy major, all her classes were to be held in the same building, Dodd Hall: "What can I do? I'm super scared." Many commenters urged her to stay home and stay safe, including fellow classmates at UCLA and former students who had survived the UCSB shooting in 2014.
Hours later into the evening of January 31, UCLA finally notified students it had cancelled in-person classes, according to the LA Times. But some students reported to the LA Times that they were disturbed to learn about the mass shooting threat through GroupMe and WhatsApp chats, Twitter and Reddit first—and not from UCLA.
Students allegedly reported inappropriate behavior by Matthew Harris to UCLA in 2021, 2020
By March 2021, multiple students reported disturbing and threatening behavior by Harris, including sending students link to videos with pornographic content, some appearing to include children. One student posted on twitter soon after receiving the video, "I am just not okay." Another student implored UCLA on twitter to "TAKE ACTION," saying multiple students had already made reports to no avail.
According to the Daily Bruin, Harris reportedly asked intrusive and persistent questions about students' racial and gender identity at office hours. For the final exam, Harris asked students to write about Adolf Hitler's memoir Mein Kampf, and another question asked students to analyze a manifesto written by a mass shooter, students recalled to the Daily Bruin.
As far back as October 2020, one student's online review for a class taken the previous spring reported erratic behavior by Harris, saying "many people" in the class complained to the philosophy department about it. The review said Harris changed one student's grade 43 times after the quarter session had ended, and messaged a few other students months after the quarter's end insisting they had to resubmit their finals because he had spilled food on their responses.
Unfortunately, several people told the Daily Bruin they felt "unsupported" by UCLA when reporting Harris' conduct. "Nothing really got resolved," one student said, "and they were very dismissive about it."
Colleagues at UCI, Duke, Columbia also reported disturbing behavior by UCLA post-doc Matthew Harris
According to KTLA, Harris had threatened to "hunt" and kill a professor at UC Irvine, whom he had first met in 2013. Harris reportedly made these threats in emails to his mother in 2021, who then shared the emails with the targeted professor in an attempt to keep them safe.
In those email exchanges, he had also reportedly "called for mass violence" against UCI and other university, according to the Daily Bruin.
KTLA reports fellow graduate students at Duke, where Harris received his PhD, had also reported "creepy" and "disturbing" behavior.
Our firm's experience holding university officials accountable
Gibbs Law Group partner Amy Zeman secured a $73 million settlement for women who reported being sexually abused by gynecologist Dr. James Heaps at UCLA. According to our lawsuit, UCLA received multiple complaints as early as 2014, but failed to informed patients of the reported abuse and allowed women to continue seeing Dr. Heaps during their internal investigation.
If you have information to share, contact our legal team for a free, confidential consultation. Help us keep students safe and hold schools like UCLA accountable.
Harassed by Matthew Harris?
Our UCLA investigation attorneys
Amy Zeman
Amy has built a reputation in the plaintiffs' bar for delivering results to consumers and sexual assault survivors in class actions and mass torts.
View full profile
Eileen Epstein Carney
Eileen represents investors and consumers harmed by financial fraud and other corporate misconduct. She also executes on the firm's strategic vision.
View full profile
About Us
Gibbs Law Group is a California-based law firm committed to protecting the rights of clients nationwide who have been harmed by corporate misconduct. We represent individuals, whistleblowers, employees, and small businesses across the U.S. against the world's largest corporations. Our award-winning lawyers have achieved landmark recoveries and over a billion dollars for our clients in high-stakes class action and individual cases involving consumer protection, data breach, digital privacy, and federal and California employment lawsuits. Our attorneys have received numerous honors for their work, including "Top Plaintiff Lawyers in California," "Top Class Action Attorneys Under 40," "Consumer Protection MVP," "Best Lawyers in America," and "Top Cybersecurity/ Privacy Attorneys Under 40."