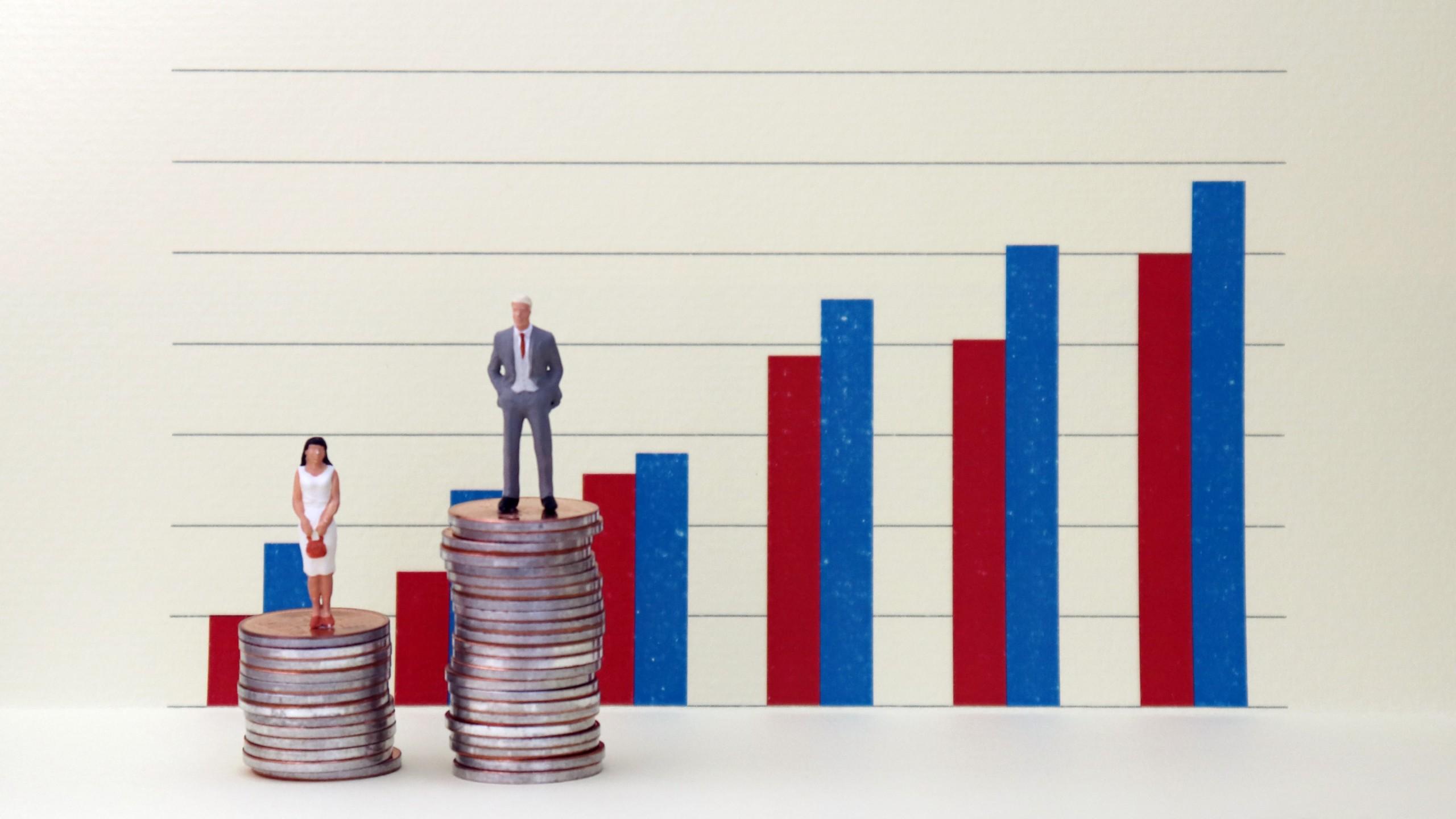 Meta Pay Gap Lawsuit Investigation
Do YOU feel like your male colleagues at Meta
are given More Opportunities,
are taken More Seriously,
or receive Higher Salaries than you and other women at Meta?
It's common knowledge that across many industries, including in STEM related fields, women's wages have failed to keep up with their male counterparts. But recent reporting has shown that this is especially true at Meta, which earned it an F-grade in Pay Equity for Women in Arjuna Capital's annual gender and racial pay report card.
The continued failure to address Meta's pay gap for Women Like YOU could be the grounds for a potential Equal Pay lawsuit against Meta. Lend your voice to the growing chorus of women demanding equal treatment from companies like Meta.
Suspect Your Male Coworkers are Paid More or Get Better Opportunities?
Get a Free and Confidential consultation with one of our experienced equal employment attorneys. 
loading...
Meta's Gender Pay Gap Earns it an F in annual Pay Equity Report Card
One of the many hurdles in closing the gender wage gap is that companies are reluctant to share information about how they pay their male versus female employees and are often only willing to share that information when it makes them look good.
According to Bloomberg, a study of 954 large companies showed that:
The companies agree that inaccessibility of pay gap data is one of the largest barriers to improving pay equity, and yet
Less than 10% of those companies were willing to disclose the pay gap within their own companies.
Most of those companies only disclosed pay gap data when the data painted them in a good light and showed they have succeeded in narrowing the pay gap.
Investment groups Arjuna Capital and Proxy Impact are campaigning to remove this barrier by pressuring large companies like Meta into reporting their internal pay gaps. As part of this campaign, Arjuna Capital and Proxy Impact release an annual report card which grades dozens of large companies (such as Meta, McDonald's, and Nike) on their progress and commitment to addressing gender and racial equity.
In their 2022 report, Arjuna Capital and Proxy Impact gave Meta an F grade for the following reasons:
Meta has not committed to an annual review of its gender Pay Gap
Meta refuses to disclose its pay gap data
The lack of disclosure from Meta means the report card must rely on data from the UK (where there is a mandate forcing companies to report this data)
The pay gap data from the UK shows women at Meta earning 89% of what men make for their base pay and 61% of what men make when bonuses are factored in
What this means for YOU
When companies don't disclose employee salaries, it can be difficult for women to know for sure that they are being paid less than the men they work with. However, even the tiniest indication that this is occurring could be grounds for a potential lawsuit against Meta.
If you think that you or other women at Meta are being paid less than the men you work with,
reach out to our law firm for a FREE CONFIDENTIAL consultation and demand accountability from Meta.
Lower Starting Salaries for Women in Computer Science / Engineering Evidence of STEM Gender Pay Gap– Stanford Business School
According to a study from Stanford Business School, there is a substantial gender pay gap in starting salaries for newly graduated students in STEM-related fields like computer science or engineering. Allegedly, the pay gap persists even when women have the same GPA, degree, and overall competency as their male counterparts.
The findings from this study may undercut a lot of excuses that companies make for paying women less than their male counterparts. Namely, it may shatter the illusion that these companies are determining an employee's salary based on how qualified they are for the position. According to the study, employers are determining that men are worth more than women not because of how competent they are, but because of cultural attitudes that lead employers to see men with CS or engineering degrees as more confident than women with those same degrees.
This could have huge consequences for your career.
According to the Center for American progress, an initial gap in wages between men and women balloons out over the course of a women's career. An initially low salary can set the expectations for future salary increases and can impact a women's lifetime earnings.
If a man is offered an initial salary of $75,000 and a woman is offered a salary of $70,000 for the same job and each person receives a 5% raise every year, over the course of an average career length (approximately 40 years), the women is set to make $600,000 less than her male counterpart for the same job.
If you only know of one male colleague whose salary is a couple thousand dollars more than yours, You Still May Have a Legal Claim. Even a small difference in salary can indicate larger issues of inequality within a company and can have huge consequences for how much you earn over the course of your career. If you believe that Meta is underpaying women like you, Contact Our Attorneys Today.
Contact an Employment Attorney
Our Featured Employment and Equal Pay Attorneys
Steven Tindall
Steven specializes in employment litigation and has been lead or co-lead counsel on several cases that resulted in settlements of over $1 million.
View full profile
Amanda Karl
Amanda represents employees, consumers, and sexual assault survivors in complex class actions. She also leads the firm's Voting Rights Task Force.
View full profile
Aaron Blumenthal
Aaron represents consumers, employees, and whistleblowers in class actions and other complex litigation.
View full profile
Jeff Kosbie
Jeff represents workers and consumers in complex class actions involving data breaches and privacy, employment law, and other corporate misconduct.
View full profile
About Us
Gibbs Law Group is a California-based law firm committed to protecting the rights of clients nationwide who have been harmed by corporate misconduct. We represent individuals, whistleblowers, employees, and small businesses across the U.S. against the world's largest corporations. Our award-winning lawyers have achieved landmark recoveries and over a billion dollars for our clients in high-stakes class action and individual cases involving consumer protection, data breach, digital privacy, and federal and California employment lawsuits. Our attorneys have received numerous honors for their work, including "Top Plaintiff Lawyers in California," "Top Class Action Attorneys Under 40," "Consumer Protection MVP," "Best Lawyers in America," and "Top Cybersecurity/ Privacy Attorneys Under 40."