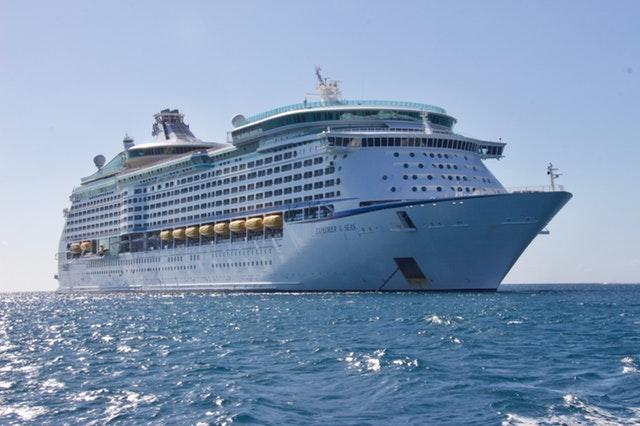 Norwegian Cruise Line Coronavirus Lawsuit Investigation
Harmed by Norwegian's handling of the COVID-19 outbreak?
Please note: we are also investigating a lawsuit on behalf of investors in Norwegian Cruise Line stock. For more information, please visit our page: NCLH Securities Fraud Lawsuit Investigation.
Our firm is investigating whether Norwegian Cruise Line risked customers' health and lives to increase their sales during the COVID-19 crisis. If you contracted coronavirus on a Norwegian cruise, or if you contacted Norwegian Cruise Line with concerns about booking or cancelling a cruise, you may have a claim.
Customer of Norwegian Cruise Line?
You may have a claim. Get a free and confidential consultation.
loading...
News report: Norwegian Cruise Line lied to customers about COVID-19 risks
On March 11, 2020, the Miami New Times published an article that details leaked internal emails showing that Norwegian Cruise Line managers instructed sales representatives to mislead customers about the risks of COVID-19 to sell cruise tickets. The Times said,
"For instance, cruise bookers were instructed to tell potential customers that "[t]he Coronavirus can only survive in cold temperatures, so the Caribbean is a fantastic choice for your next cruise."
An employee of Norwegian also reportedly told the Times that "some managers have asked sales staff to lie to customers about COVID-19 to protect the company's bookings." If you called or emailed Norwegian Cruise Line with concerns about COVID-19, you may have a claim.
CDC warns US travelers to avoid cruises, such as Norwegian Cruise Lines, citing high coronavirus risk
Because the coronavirus is known to spread between people in close quarters, the CDC took the unusual step on March 17, 2020 of warning US travelers to avoid all cruise travel. The Miami New Times notes, "Cruise ships have long been called floating petri dishes. And COVID-19, the illness caused by the novel coronavirus, means rough seas ahead for the cruise industry."
CNBC reports:
Passengers have fallen ill and died as cruise ships become the sites of epidemics. In response, ports have denied vessels entry, travelers have canceled trips and the largest cruise companies in the world have suspended operations.
At this time, Norwegian Cruise Line continues to operate, at least in the Caribbean.
If you contracted COVID-19 on a Norwegian Cruise Line cruise, you may be entitled to compensation.
Our Consumer Protection Attorneys
Dylan Hughes
Dylan concentrates his practice on investigating and prosecuting fraud matters on behalf of whistleblowers, consumers, and employees.
View full profile
Dave Stein
Dave represents clients in cases nationwide, ranging from securities and financial fraud cases to product liability, privacy, and data breach suits.
View full profile
Amanda Karl
Amanda represents employees, consumers, and sexual assault survivors in complex class actions. She also leads the firm's Voting Rights Task Force.
View full profile
Steve Lopez
Steve represents consumers, employees, and whistleblowers harmed by corporate misconduct in a variety of complex litigation cases.
View full profile
About Us
Gibbs Law Group is a California-based law firm committed to protecting the rights of clients nationwide who have been harmed by corporate misconduct. We represent individuals,
whistleblowers
,
employees
, and small businesses across the U.S. against the world's largest corporations. Our award-winning lawyers have achieved landmark
recoveries
and over a billion dollars for our clients in high-stakes class action and individual cases involving
consumer protection
, data breach, digital privacy, and federal and
California employment
lawsuits. Our attorneys have received numerous honors for their work, including "Top Plaintiff Lawyers in California," "Top Class Action Attorneys Under 40," "Consumer Protection MVP," "Best Lawyers in America," and "Top Cybersecurity/ Privacy Attorneys Under 40."