Marilyn Manson (Brian Warner) Sexual Abuse Lawsuits
Over a dozen women have publicly come forward alleging abuse by Marilyn Manson, legal name Brian Warner, and four have filed civil complaints against him, according to multiple media sources. Their stories include forced sex, forced drug use, gaslighting, mental abuse, choking, and violent threats. They also allege he controlled their eating and sleeping patterns.
If you've been hurt by Manson, or another artist in the music industry, please know that you're not alone. Our team of trauma-informed advocates can help you heal and seek justice.
Abused by Marilyn Manson or another artist?
Contact our legal team for confidential support.
loading...
Marilyn Manson accusations: abuse survivors explain why they struggled to come forward
Content warning: violence, sexual abuse
It can be very difficult for people experiencing intimate partner violence to leave the abusive relationship or to tell anyone about the harm, for complex reasons. Coming forward publicly about abuse by Manson, Sarah McNeilly said to Rolling Stone, was "the most terrifying thing I've ever done." According to Rolling Stone, after Esmé Bianco came forward about Manson, she reportedly faced death threats from fans and a strange car waiting outside her home for multiple days.
Ashley Morgan Smithline says the abuse was so horrific, it took an immense toll on her wellbeing. "When you're silenced or locked in a box where no one can hear you," she said to Rolling Stone, "you really start to think about how small and unimportant you are." When she finally left, according to Rolling Stone, she had lost so much weight she needed an IV and feeding tubes to survive. In order to simply survive and get through that period of healing, she explains, she had to "mentally suppress" what had happened.
Evan Rachel Wood Lawsuit
A lack of support from others can make it difficult for people experiencing domestic violence to be believed and seek help. When Evan Rachel Wood first met Marilyn Manson, she was only 18 and he was still married to Dita Von Teese. Soon after their divorce, Wood and Manson went public with their relationship, and Wood was widely slammed as a homewrecker. "People would call me a whore when I walked down the street," Wood said to Rolling Stone in 2016, "and you can't not be hurt by that."
During the first time Wood broke up with Manson, he admitted in a 2009 interview with Spin that he called Wood over 100 times in one day and cut himself on either his face or hand with each call, because he "wanted to show her the pain she put [him] through." At the time, Manson would have been 40 years old, while Wood was 21.
Wood has also cited her LGBTQ+ identity as another factor in her vulnerability as a young adult. Wood, who came out as bisexual in 2011, says bisexuality can often be criticized as just a "phase" or something being done "for attention." "I didn't realize how damaging that was until I tried to have healthy relationships as an adult," Wood says in an interview with Rolling Stone. "There was still all this shame and conditioning and stigma around my sexuality…I think I was taken advantage of because someone knew there was something about me that they could exploit."
The women who've come forward against Manson say they've found strength in numbers. When Bianco realized Wood had also been abused by Manson, the two women helped pass a new California law in 2019, The Phoenix Act, that allowed them to file civil lawsuits against Manson. Bianco says her lawsuit against Manson is "how I take my agency back," according to Rolling Stone. "If nobody speaks up, then nothing changes…I'm standing up and saying, 'No, you don't get to just walk away from that.'"
Resources if you're in an unsafe relationship
Please know that you're not alone. There are people ready to listen and help.
National Domestic Violence Hotline: https://www.thehotline.org/
1-800-799-SAFE (7233)
Or, text "START" to 88788
A trained advocate will listen without judgment and help you address what's going on in your relationship.
We continue to investigate potential claims for sexual assault and harassment.  If you are seeking legal help, or just want to get more information, please click below to speak to one of our attorneys or legal advocates confidentially.
Contact a Member of our Team
Our promise to sexual abuse survivors everywhere
Gibbs Law Group's award-winning sexual assault attorneys represent survivors across the country. Our team is committed to empowering sexual assault survivors to regain control, achieve justice and begin to heal. We recently obtained a $73 million settlement on behalf of former patients of UCLA gynecologist Dr. James Heaps, who was accused of sexual abuse and misconduct.
We believe you can heal. The journey may look different for everyone. But know this: what happened to you wasn't your fault, and you aren't alone.
We believe in your power.   Sexual assault can be personal and traumatic, and we honor the courage and strength it takes to share your story.  If you have questions, feel ready to pursue a legal claim, or just need someone to talk to about your experience, you can confide in our team of experienced professionals.
You're in control. As your advocates, we're dedicated to helping you gain your power back. You can choose to work with female or male attorneys and staff. Whether you prefer phone calls, videoconferencing or texting, we can communicate in a way that's comfortable for you. You are in control and you decide what you want to do.
We're with you, every step of the way. We'll keep you updated on your case—in non-lawyer terms.  We will explain the legal process and next steps in a clear way you can understand.  Our client-centered approach is rooted in a sincere focus on our clients' wellbeing and intended to empower clients' pursuit of justice.
Our results are unmatched. Our award-winning lawyers take on some of the biggest, most powerful entities across the country—and win.  We have the resources, experience and skill to fight for you and other survivors of sexual assault. Our attorneys have received numerous honors for their work, including "Top Women Lawyers in California," "Top Plaintiff Lawyers in California," "Consumer Protection MVP," "Best Lawyers in America," and "Class Action Practice Group of the Year."
Karen Barth Menzies is a winning advocate for sexual abuse survivors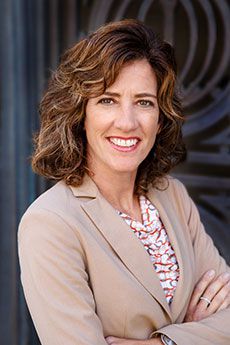 Karen is a partner in our sexual assault practice group. She has been recognized as a Super Lawyer in Southern California for the last fifteen years. She is willing to listen to your story, without judgment. She's on your side.
Karen has over two decades of litigation experience in some of the nation's most complex cases, and she is particularly focused on sexual abuse claims and women's health issues.
Karen believes in advocating for the victims who've been taken advantage of. She currently represents former members of Boy Scouts of America in claims of sexual abuse by scoutmasters, troop leaders and other adults.  She also represents survivors who experienced Catholic Clergy sexual abuse in claims against the Archdiocese of New Orleans, which is currently in a legal restructuring process.
Feedback from Karen's Clients
"Gibbs Law Group has provided a foundation of safety, trauma-informed support and understanding as I seek to hold my abuser accountable. Working with Karen and Jeff has empowered other survivors and I to stand up against the pervasive rape culture of the music industry." —Michaela H.
Our Sexual Assault and Harassment Attorneys
Karen Menzies
Karen has extensive experience in federal and state mass tort litigation. She has been appointed by the courts to serve in many leadership positions.
View full profile
Eileen Epstein Carney
Eileen represents investors and consumers harmed by financial fraud and other corporate misconduct. She also executes on the firm's strategic vision.
View full profile
Jeff Kosbie
Jeff represents workers and consumers in complex class actions involving data breaches and privacy, employment law, and other corporate misconduct.
View full profile