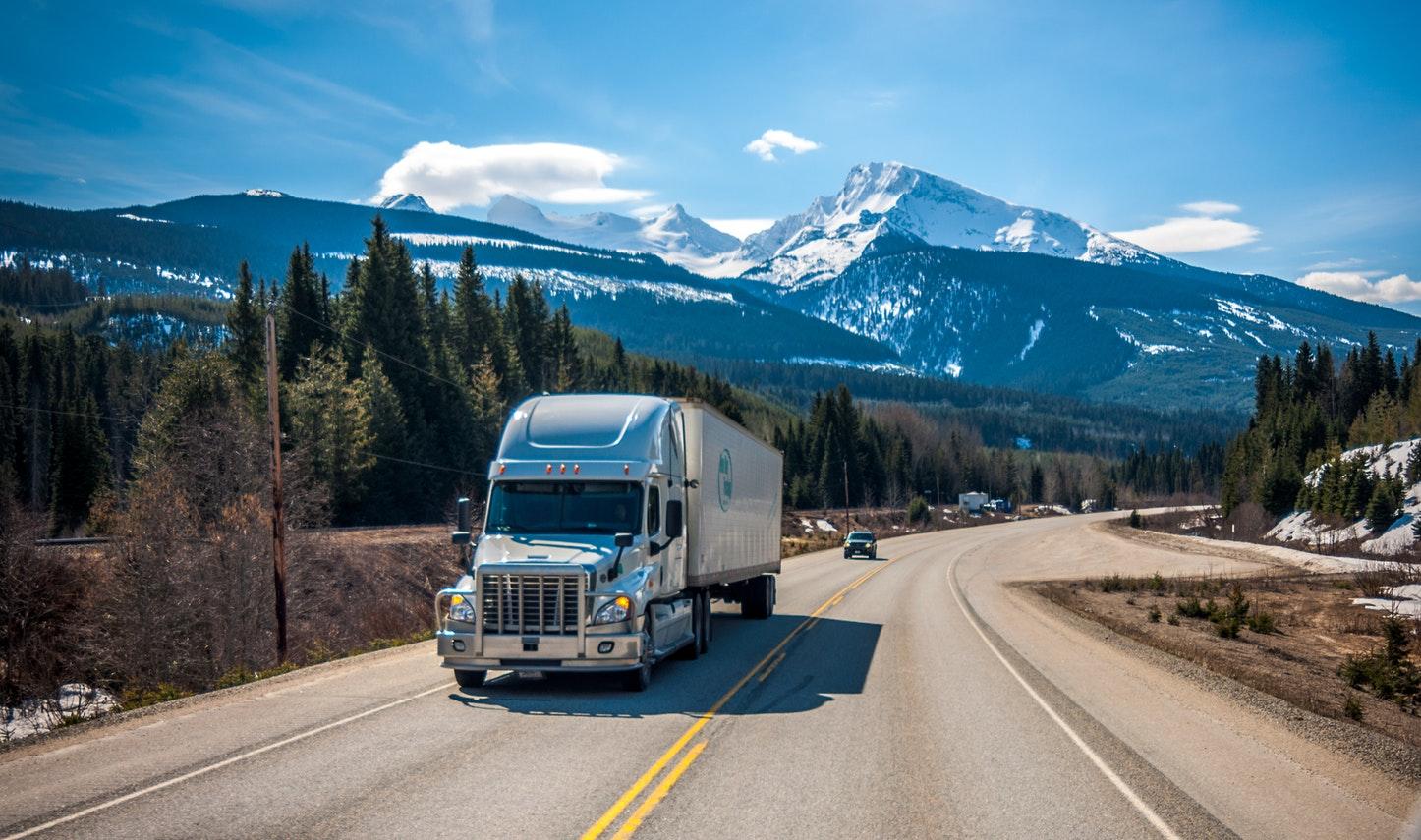 Stuck in Unfair Truck Lease or Employment Contract? | California Truck Driver Lawsuit Investigation
IF YOU are a California Truck Driver that  
Has been denied the freedom to set your own working conditions,

 but has not been given the payment or protection of a regular employee

 
Has signed an employment contract in exchange for CDL classes 

 
Or, Has leased a truck from your employer

 
YOUR EMPLOYER MIGHT BE VIOLATING YOUR RIGHTS  and MAY BE PAYING YOU LESS THAN WHAT YOU DESERVE 
Our lawyers are investigating trucking companies for taking advantage of their drivers with unfair contracts and leases. 
Don't feel trapped, stand up for your rights and contact our lawyers today. 
Are You a California Truck Driver Being Mistreated by Your Trucking Company?
Contact us for a no-cost consultation with our lawyers 
loading...
$12.5 Million Settlement After lawsuit claimed trucking company, CRST, underpaid new drivers and loaded them with debt for mandatory training -Landline Magazine
According to Land Line Magazine, CRST has finally reached a settlement with the thousands of truckers that CRST was accused of underpaying when they were hired. As reported by Land Line, new truck drivers were given 'advances' to pay for mandatory training classes. Allegedly, after the training was complete, $40 was deducted from the truckers paycheck every week until they paid the advances back plus 1.5% interest. 
According to the report, "if a driver's contract is terminated before 10 months of employment is completed, CRST will charge that driver $6,500 in addition to the above debt obligations." This would suggest that new truck drivers were forced to choose between continuing to work for CRST until their debt was paid off or pay a steep price. 
It is possible that many other companies which offer to 'pay for your CDL (commercial Driver's License) lessons'; engage in similar practices. If a trucking company loaded you with debt for CDL lessons, contract our attorneys today. 
2020 Class Action Lawsuit Alleges that CRST Violated the Truth in Leasing Act When it Leased Trucks to New Drivers.
According to a 2020 lawsuit filed against trucking company CRST, CRST subjected some truckers to "unconscionable terms and conditions" set forth in their contract and lease agreements. As stated in the lawsuit, "CRST had a policy and practice of failing to adhere to and perform the provisions of the Independent Contractors Operating Agreement that are required by the Truth in Leasing act, in violation of the Truth in Leasing Act and its implementing regulations."  
Allegedly, this agreement gave CRST near complete control over drivers work while also rendering the drivers economically dependent on CRST. According to the lawsuit, "the threat of having the entire amount of the Lease become immediately due and owing coupled with the threat of having the truck repossessed, along with additional fees and costs, results in CRST exerting additional control over drivers who lease trucks; those drivers have little or no choice but to keep working for CRST and submit to its control or they risk losing their truck and being saddled with additional charges even if they are not being paid required wages and the work is unprofitable." 
For many truckers, the opportunity to own a truck represents freedom, but it could be the case that some trucking companies are using lease-to-own programs to exercise an unfair amount control over the working conditions of truck drivers. 
If you signed a lease with a trucking company like CRST, they could be taking advantage of you. Contact us for a free consultation.
How Much Money Could a California Truck Driver Get for Being Misclassified?
California truck drivers who are misclassified as independent contractors might have a claim against the company that hired them. 
Misclassified truck drivers in California can be underpaid in the following ways: 
Unpaid overtime

 

Unreimbursed expenses (including money for mileage, food, hotels)

 

Unpaid meal and rest breaks

 

Paystubs

that don't

have enough information for you to

check the accuracy of your pay

 
If you are a California Truck Driver who was misclassified by your employer, we may be able to help you recover damages from being underpaid for your work.
How do I know if I am a California Trucker Who Is Misclassified as an Independent contractor?
Does the company that hired you exercise control over you and your work?

Is the company that hired you a trucking company, or is trucking a core part of their business?
Do you only work as a trucker for that one company and rely on them for all or most of your trucking income?

 
If you answered YES to any of these questions, there is a possibility you are being misclassified by your employer. 
A trucker is considered misclassified as an independent contractor under California law unless the trucker's hiring company can show all of the following:  
the truck driver is free from the control of the hiring entity

 

the trucking job falls outside the hiring entity's usual course of business (i.e., the company is not a "trucking company")

 

the trucker operates a business that is independent of the hiring entity (such as by working with other companies)

 
Hazardous Conditions, Denied Detention Pay, Invasion of Privacy, and Restricted Autonomy for Truck Drivers, claims journalist Kaiser-Schlatzlein
According to journalist Kaiser-Schlatzlein's essay in the New York Times, "Trucking is a supremely dangerous job, with large trucks involved in 10 percent of fatal crashes in the United States in 2019." Allegedly, the excessively long hours they work lead to these hazardous conditions, but truckers need to work long hours to compensate for their low pay-per-mile. 
As reported by Kaiser-Schlatzlein, truckers are almost always paid by the miles that they drive rather than the hours that they work. This could mean that when a trucker is waiting for someone to unload product, they are not paid for the time they spend in detention waiting. 
"if Mr. Knope were to show up to, say, a pet food warehouse, exhausted from a day of driving, looking to unload quickly, find something to eat and catch some sleep, the warehouse staff might tell him there wasn't anyone available to unload his truck for six hours, and he would be forced to wait, lonely in his truck, paid for only part of the time he spent waiting. (Other trucking companies might not compensate their drivers at all.)" – Kaiser-Schlatzlein 
In addition, Kaiser-Schlatzlein claims that trucking companies rely on invasive surveillance to monitor the actions and behavior of their employees, virtually eliminating their privacy, and placing severe restrictions on an individual trucker's workplace autonomy. He writes, "Many companies now even have software programs that can review camera footage and detect whether a driver had his eyes on the road. At some companies, you can be fired if you are caught looking at your phone, even if it was just to change your podcast." 
Our Attorneys Representing California Truck Drivers
Steven Tindall
Steven specializes in employment litigation and has been lead or co-lead counsel on several cases that resulted in settlements of over $1 million.
View full profile
Amanda Karl
Amanda represents employees, consumers, and sexual assault survivors in complex class actions. She also leads the firm's Voting Rights Task Force.
View full profile
Steve Lopez
Steve represents consumers, employees, and whistleblowers harmed by corporate misconduct in a variety of complex litigation cases.
View full profile
Aaron Blumenthal
Aaron represents consumers, employees, and whistleblowers in class actions and other complex litigation.
View full profile
Our California Employment Law Experience
About Us
Gibbs Law Group is a California-based law firm committed to protecting the rights of clients nationwide who have been harmed by corporate misconduct. We represent individuals,
whistleblowers
,
employees
, and small businesses across the U.S. against the world's largest corporations. Our award-winning lawyers have achieved landmark
recoveries
and over a billion dollars for our clients in high-stakes class action and individual cases involving
consumer protection
, data breach, digital privacy, and federal and
California employment
lawsuits. Our attorneys have received numerous honors for their work, including "Top Plaintiff Lawyers in California," "Top Class Action Attorneys Under 40," "Consumer Protection MVP," "Best Lawyers in America," and "Top Cybersecurity/ Privacy Attorneys Under 40."