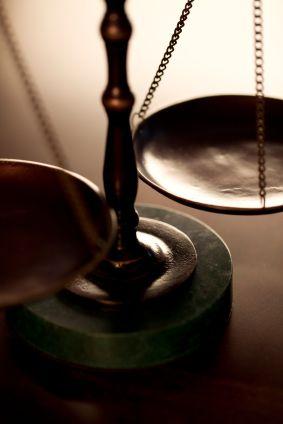 Employment Discrimination
Have you been the victim of employment discrimination?
Title VII of the Civil Rights Act of 1964 prohibits employers from discriminating against employees based on race, color, religion, sex or national origin.
President Obama signed into law an amendment to Title VII, the Lilly Ledbetter Fair Pay Act, which greatly extends the statute of limitations for compensation discrimination claims.
It is unlawful to discriminate against an employee because of his or her sex with respect to hiring, firing, promotion, job training, compensation, or any other term, condition or privilege of employment. Neutral policies that have the effect of discriminating on the basis of sex are also unlawful, whether or not the discrimination is intentional.
Title VII prohibits employment decisions based on stereotypes and assumptions about abilities, traits, or the performance of individuals on the basis of sex. It is also unlawful to retaliate against an individual for opposing employment practices that discriminate based on sex or for filing a discrimination charge, testifying, or participating in any way in an investigation, proceeding, or litigation under Title VII.
The Equal Pay Act of 1963 requires that men and women be given equal pay for equal work in the same establishment. The jobs need not be identical, but they must be substantially equal. For example, the claimant must work in the same establishment as the higher paid person of the opposite sex. Title VII also prohibits compensation discrimination on the basis of sex, but does not require the jobs to be substantially equal.
Victim of Employment Discrimination?
Speak to a lawyer, confidential
loading...
What are examples of sex-based discrimination?
Examples of sex-based discrimination include:
Hiring – A woman with experience and excellent qualifications is not hired because the company believes clients are more comfortable dealing with men.
Firing – A woman is told that she is laid off due to company cutbacks and reorganization while men in the same job and with less seniority keep their jobs.
Promotion – A female employee is repeatedly denied the opportunity to advance. Male employees with less experience receive the promotions instead.
Job Classification – A female employee's responsibilities have increased over time, but her job classification and pay has remained stagnant. Male colleagues have their job classifications and pay adjusted to reflect their increased responsibilities.
Compensation – A male and female employee have similar training and work experience, but they are not paid equally even though they perform the same work.
Recent Amendment to Title VII: Lilly Ledbetter Fair Pay Act of 2007
On January 29, 2009, President Obama signed in to law the Lily Ledbetter Fair Pay Act, which outlaws "discrimination in compensation," including wages and employee benefits. The bill was drafted to reverse a 2007 U.S. Supreme Court decision that made it harder to sue for wage discrimination.
The Lilly Ledbetter Fair Pay Act is named for an Alabama woman who, after 19 years of working as a supervisor at a Goodyear Tire plant, discovered that she had been paid significantly less than her male counterparts for the same work. It is estimated that she lost over $200,000 in salary over the course of her career due to this discrepancy.
Ms. Ledbetter initially won her lawsuit against Goodyear, but the case was later appealed. In 2007 the U.S. Supreme court ruled that discrimination claims must be filed within 180 days of the initial offence and that Ledbetter's claims were outside the statute of limitations. As it is often difficult to quickly recognize when discrimination in compensation occurs, this ruling greatly impeded employees' ability to make such claims. Under the Lilly Ledbetter Fair Pay Act each discriminatory paycheck extends the statute of limitations for another 180 days.
Featured Members of Our Employment Law Practice
Most impressive to me was Steve's attitude and always being available when I needed to ask a question, whether it was big or small. He was always patient with me and it meant a lot. Just the attitude of a person and being kind – that really stands out.
Denise G.
Steven Tindall
Steven specializes in employment litigation and has been lead or co-lead counsel on several cases that resulted in settlements of over $1 million.
View full profile
Ashleigh Musser
Ashleigh represents consumers and employees in class actions and mass arbitration involving consumer protection and employment law.
View full profile
Jeff Kosbie
Jeff represents workers and consumers in complex class actions involving data breaches and privacy, employment law, and other corporate misconduct.
View full profile
Aaron Blumenthal
Aaron represents consumers, employees, and whistleblowers in class actions and other complex litigation.
View full profile
Amanda Karl
Amanda represents employees, consumers, and sexual assault survivors in complex class actions. She also leads the firm's Voting Rights Task Force.
View full profile
Julia Gonzalez
Julia advocates for employees who have faced discrimination, misclassification, and other workplace injustices in individual and class cases.
View full profile
Our Employment Experience
About Us
Gibbs Law Group is a California-based law firm committed to protecting the rights of clients nationwide who have been harmed by corporate misconduct. We represent individuals,
whistleblowers
,
employees
, and small businesses across the U.S. against the world's largest corporations. Our award-winning lawyers have achieved landmark
recoveries
and over a billion dollars for our clients in high-stakes class action and individual cases involving
consumer protection
, data breach, digital privacy, and federal and
California employment
lawsuits. Our attorneys have received numerous honors for their work, including "Top Plaintiff Lawyers in California," "Top Class Action Attorneys Under 40," "Consumer Protection MVP," "Best Lawyers in America," and "Top Cybersecurity/ Privacy Attorneys Under 40."