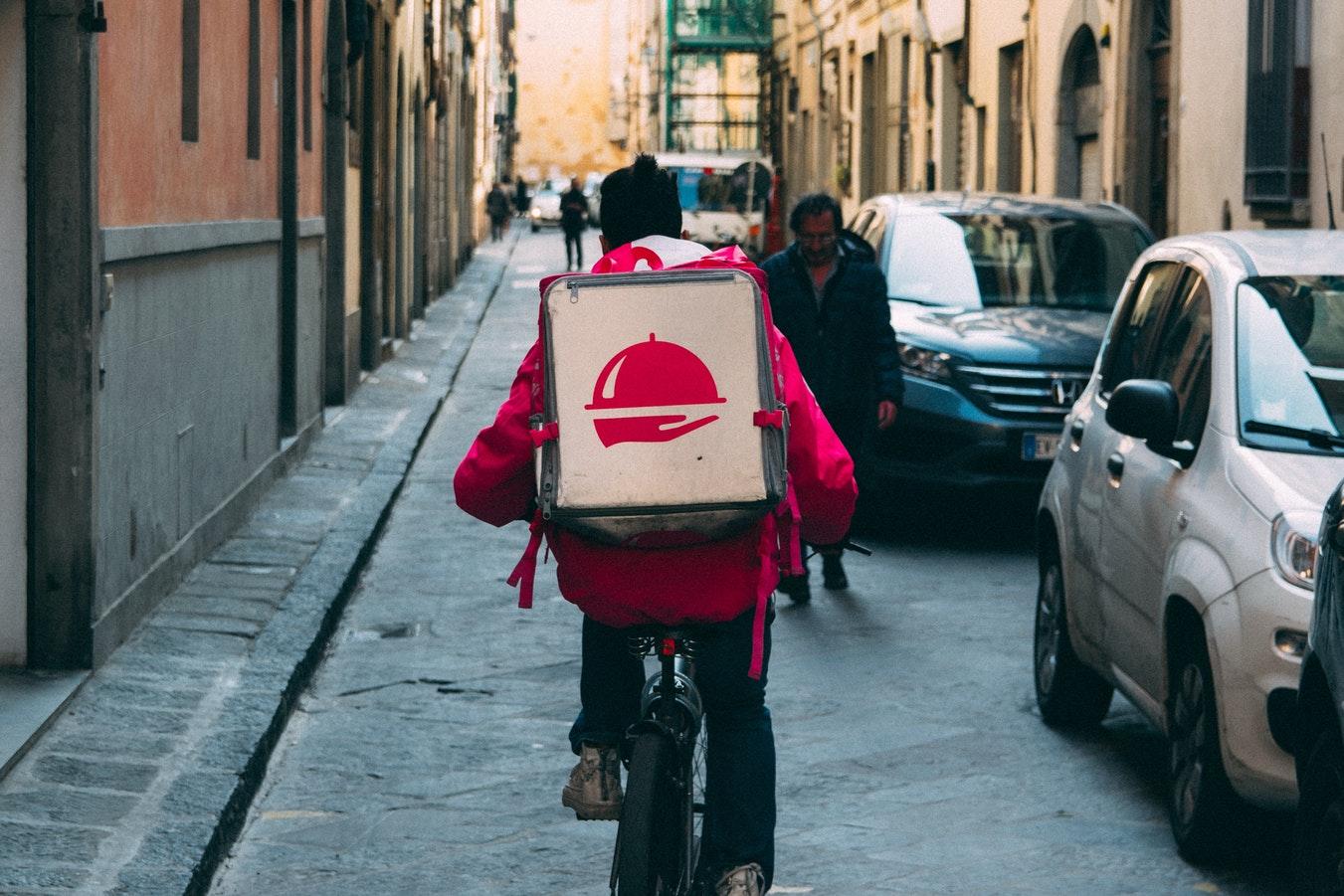 DoorDash Class Action Lawsuit (2023)
Dashers may be entitled to mileage reimbursement, extra tips, guaranteed $13/hour, and more
We represent clients asserting that DoorDash is required under Massachusetts and Illinois law (as well as California labor law prior to December 2020) to reimburse delivery drivers for gas and mileage; to pass on all tips left by customers; to pay a guaranteed minimum amount; and to compensate all hours worked, including wait time. Many DoorDash driver lawsuits also seek up to $25,000 per driver for DoorDash's alleged misclassification of its workers as "independent contractors."
Find out if you have a claim:
We provide free consultations to Dashers.
loading...
Why are DoorDash drivers signing up for class action lawsuits?
In 2018, the California Supreme Court made it much more difficult for companies to classify workers as independent contractors. The Court adopted a new test to determine whether a worker is classified correctly. Under the new test, all California workers are presumed to be "employees". An employer has misclassified its workers as "independent contractors" unless it can prove, among other things, that its workers are free from company control when performing their job.
Due to this new ruling, many workers that were formerly "independent contractors" may be entitled to "employee" status, entitling them to reimbursement for driving expenses (up to 58¢ per mile); minimum pay of $13 per hour; overtime; and 100% of their tips.
In 2019, California passed AB5, writing into the labor code the same legal test that the California Supreme Court adopted in 2018. The law went into effect starting January 1, 2020.
On December 15, 2020, however, Proposition 22 went into effect, which meant that in California, app-based delivery and rideshare companies could hire drivers as independent contractors. The previous laws regarding the classification of California employees, therefore, are in effect for the time worked up until December 2020.
---
"No business which depends for its existence on paying less than living wages to its workers has any right to continue in this country."
-Franklin Delano Roosevelt

Our Results in Employment Cases
Acosta Employee Lawsuit

$9.9 Million Settlement

AT&T Employee Lawsuit


$2.75 Million Settlement
Source Refrigeration Employee Lawsuit

$10 Million Settlement

Interthinx Employee Lawsuit

$4 Million Settlement
Prior DoorDash Lawsuit: Settlement Update
In 2017, DoorDash settled a class action lawsuit that alleged that DoorDash drivers are misclassified as independent contactors. As part of the settlement, DoorDash agreed to pay delivery drivers $3.5 million, and another $1.5 million if the company went public or doubled its valuation. Some legal watchers thought that DoorDash was too small to pay a more substantial judgment.
| | |
| --- | --- |
| | $5 million settlement |
Since then, DoorDash's market valuation has increased substantially. In 2019, DoorDash completed a series of funding with $400 million in venture capital, reports Forbes. DoorDash also received additional funding from the Saudi crown prince, according to CNN.
Additional DoorDash lawsuits were filed against the company in 2018, 2019, and 2020 on behalf of Dashers not covered by the previous settlement.
Is DoorDash stealing tips from Dashers?
Lawsuits against DoorDash allege that the company is skimming tips under California law, which requires that all tips go directly to employees.
The California labor code says that an employer cannot "take or receive any gratuity or a part thereof that is paid, given to, or left for an employee." The labor code goes on to say:
"Every gratuity is hereby declared to be the sole property of the employee or employees to whom it was paid …"
The lawsuits say that DoorDash pays Dashers a guaranteed amount, and the company keeps Dashers' tips to help pay for that amount.
DoorDash says that the driver receive all tips and DoorDash just makes up the difference if Dashers don't reach the guaranteed minimum. But commentators say that California tip law requires a transparent process for customers, so they know that if they leave a tip, it will increase the employee's earnings, rather than going to the business.
DoorDash paid me unfairly!
Frequently Asked Questions about DoorDash Lawsuit
What is this lawsuit about?
The lawsuit argues that DoorDash is mislabeling its drivers as "independent contractors" to avoid paying drivers what they are owed under their state's labor laws. In certain states, companies are required to pay: 100% of tips + minimum wage + overtime + mileage reimbursement.
How much money could I potentially recover?
Your maximum possible recovery depends on several things, such as your home state and how much time you spent Dashing. Our lawsuits seek to recover tips, unpaid overtime, mileage reimbursement, and other damages. Keep in mind: there are no guarantees we will win.
How much do I have to pay you?
We only receive payment if our clients recover money. Our fees will either be paid to us directly by DoorDash or as a portion of any money we recover for you. Until there's a recovery, we are not getting paid and are working with no guarantee of payment.
Is this a class action?
We have over 1,500 clients and are working to ensure that you are not alone in taking on DoorDash. We will file your case in the way we think can best maximize your recovery, whether that is a class action or mass arbitration. Either way, you are not fighting DoorDash alone and enjoy benefits that come from being a part of these lawsuits– including cost savings, mounting pressure on DoorDash to do right thing, and strength in numbers.
On January 29, 2020, we filed a class action complaint on behalf of Dashers in California, Illinois, and Massachusetts who opted out of arbitration. It is called Linn v. DoorDash, Case No. 20-cv-00666 (N.D. Cal.).
How long will my case take?
We are working diligently to pursue a recovery for our clients. We don't know how long it will take. Some cases resolve slowly, some quickly. We will fight attempts by DoorDash to unreasonably delay the litigation. Some factors remain beyond our control, such as DoorDash's cooperation or lack thereof; and deadlines set directly by the court or arbitrator.
Can DoorDash fire me for suing?
We are not aware of DoorDash terminating a Dasher because the Dasher sued. DoorDash cannot exist without its drivers, and if DoorDash fired every Dasher who sued them, they would have to terminate thousands of Dashers.
Why is everyone talking about "arbitration"?
Pursuant to DoorDash's terms of service for Dashers, the company forced drivers into arbitration to avoid class actions but has also provided an opportunity for Dashers to opt out, which opened the door for some Dashers to pursue their claims in court.
Forced arbitration is a tool that companies use to require workers like you to waive your right to go to court and to lose your right to benefit from a class action. Unfortunately, he U.S. Supreme Court has allowed companies to force you to waive these rights by agreeing to individual arbitration.
DoorDash's arbitration clause gives you 30 days to opt out (from the date you accepted the latest terms of service). If you recently accepted, let us know and we can help you opt out.
Your law firm sent me an "opt out" letter; what am I opting out of?
You are opting out of arbitration, which means you are telling DoorDash that you want to keep your right to go to court or be part of a class action. You are not opting out of the lawsuit.
Will DoorDash retaliate if I opt out?
DoorDash promises that they will not retaliate against you for opting out: The new contract says you "will not be subject to any adverse action from DOORDASH as a consequence of th[e] decision" to opt out.
How do I know if I opted out?
If you asked us to send an opt-out letter, we have records of the date that we sent your opt-out letter to DoorDash. As long as the letter was sent within 30 days of accepting the latest Dasher terms of service, your opt out should be valid.
Should I accept the new Dasher terms of service?
If you want to continue to Dash, yes, you need to accept it. If you aren't continuing to work for DoorDash, you still need to accept the terms in order to opt out of the forced arbitration requirement. After you accept, you have 30 days to opt out. By opting out of the forced arbitration requirement, you can preserve your legal options and maximize your leverage to get fairly treated by DoorDash.
I have not received the new Dasher terms of service. Do I still need to opt out?
DoorDash began rolling out the new terms of service on November 9, 2019. You may have noticed a pop-up when you logged in to work on or after that date. DoorDash has assured us that any Dasher who made deliveries after November 9, 2019 would have needed to agree to the new terms of service.
Is there a chance you accepted the new terms of service, and just don't remember? In our modern lives, we're asked to accept many terms of service. It may not have stood out to you as a significant event at the time.
If there's any chance that you accepted new terms of service within the last 30 days, you may want to send an opt out to DoorDash to preserve your right to go to court. Contact us here if you'd like us to help you opt out: dasherlawsuit@classlawgroup.com.
Do I have to sue if I opt out?
You don't have to do anything. But as time passes, you could be losing your legal rights.
If you have specific questions, contact us at dasherlawsuit@classlawgroup.com.
Just because you send an opt-out letter doesn't mean you have to sue. Even if you don't want to sue DoorDash now, you may change your mind later.
How much of a time commitment is the lawsuit?
As your attorneys, we perform most of the work for you, including appearing in court on your behalf, complying with deadlines, and working up your claims. However, we will need you to respond to us when we try to contact you.
There is a slight chance you may have to appear in court or sit for an interview with DoorDash's counsel, called a "deposition." If that happens, we will prepare you in advance and remain by your side to object to any questions that we think are improper.
We do not expect the lawsuit to eat up a significant portion of your life.
Can I still sue if i do not have any work records?
Regardless of whether you still have records of your hours worked, pay, or miles driven, please take our survey for a free case evaluation or contact us directly at dasherlawsuit@classlawgroup.com.
Are you representing clients from my state?
We have been pursuing claims for Dashers from California, Illinois, and Massachusetts. If you are not from one of these states, you may want to seek other representation promptly as the passage of time affects your rights.
However, we filed a nationwide collective action complaint on behalf of all Dashers who have validly opted out of arbitration. We continue to do what we can to seek justice against DoorDash.
I'm worried about getting scammed. How do I verify your identities as law firms pursuing lawsuits against DoorDash?
You may visit our website to learn more about us. On this page, you will see a list of the attorneys directly responsible for handling your case. You may look up any one of those names at the California Bar's website to ensure we are licensed and in good-standing.
Our Dasher Lawsuit Attorneys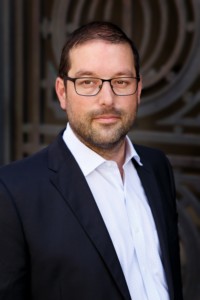 Dylan has decades of experience representing employees in misclassification and wage and hour cases under state and federal laws.
Steve has decades of experience representing employees. His largest recovery in a single employment case: $29 million.
Aaron has experience prosecuting a wide variety of complex employment cases, including overtime and mass layoff lawsuits.
Jahan Sagafi
Jahan is the partner-in-charge of the Outten & Golden LLP San Francisco office, where he represents workers in employment class actions challenging discrimination and wage and hour abuses.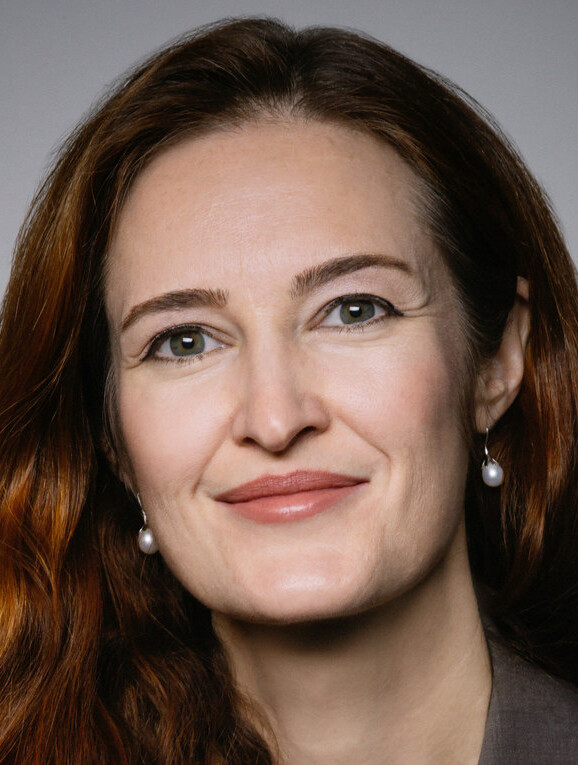 Moira Heiges-Goepfert
Moira is an associate at Outten & Golden LLP in San Francisco, where she represents employees in discrimination and wage and hour discrimination.
Molly Frandsen
Molly is an associate at Outten & Golden LLP, and a member of the firm's Class Action Practice Group. She previously served as a director of the Workers' Rights Clinic.
Sabine Jean
Sabine is an associate at Outten & Golden LLP in New York and a member of the firm's Class Action Practice Group. Sabine has received a UCLA Masin Family Academic Excellence Gold Award and a UCLA Law Enhancement Award.

About Us
Gibbs Law Group is a California-based law firm committed to protecting the rights of clients nationwide who have been harmed by corporate misconduct. We represent individuals, whistleblowers, employees, and small businesses across the U.S. against the world's largest corporations. Our award-winning lawyers have achieved landmark recoveries and over a billion dollars for our clients in high-stakes class action and individual cases involving consumer protection, data breach, digital privacy, and federal and California employment lawsuits. Our attorneys have received numerous honors for their work, including "Top Plaintiff Lawyers in California," "Top Class Action Attorneys Under 40," "Consumer Protection MVP," "Best Lawyers in America," and "Top Cybersecurity/ Privacy Attorneys Under 40."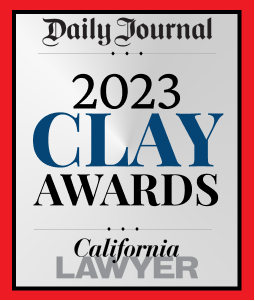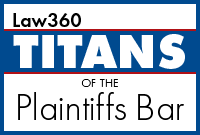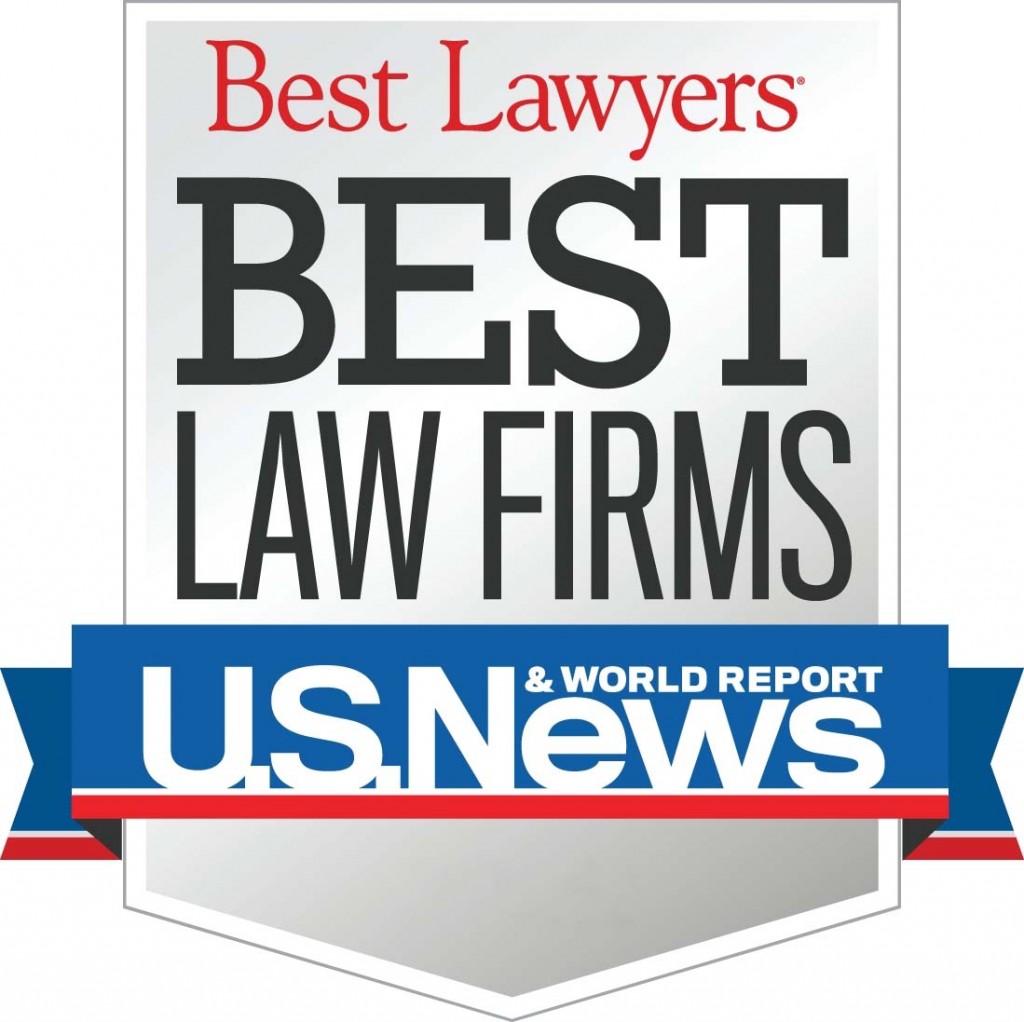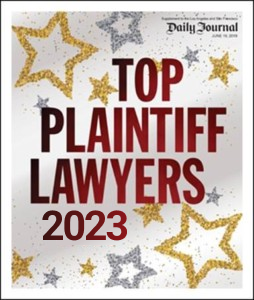 Outten & Golden LLP enjoys a strong national reputation for representing employees, executives and partners in all areas of employment law. From representing senior executives in contract negotiations, to protecting individuals' civil rights in the workplace, to combating worker exploitation and systemic discrimination in class action and impact litigation, Outten & Golden LLP is solely focused on the field of employment law. We take great pride in our innovative approach to the practice of law and our firm's focus on protecting and promoting employee rights.
Join your fellow Dashers:
loading...