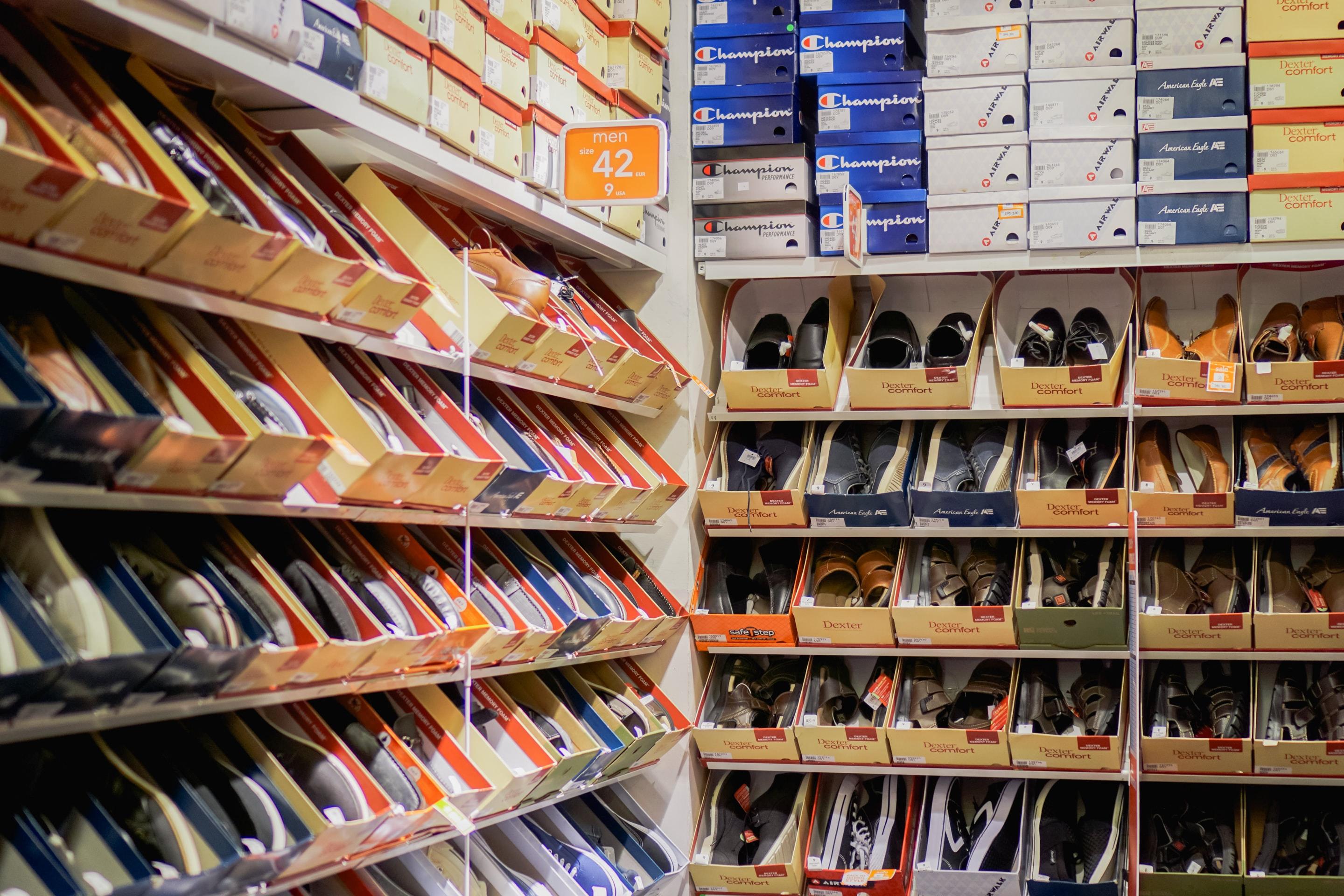 Famous Footwear Employee Lawsuit
Famous Footwear allegedly failed to properly compensate workers
In June 2021, Gibbs Law Group filed a class action lawsuit against Famous Footwear and its parent company Caleres Inc. The action was recently amended to add BG Retail LLC as a defendant.  The lawsuit alleges that defendants underreported employee work hours through a "time-shaving" policy, failed to pay employees full minimum wage, and failed to provide proper meal and rest breaks, all of which are required under California labor laws. In addition, the lawsuit alleges that the company did not provide itemized wage statements, and may have subjected certain employees to workplace harassment.
Work for Famous Footwear in California?
You may be entitled to compensation for unpaid time. Talk to one of our employment attorneys, free.
loading...
Famous Footwear managers allegedly denied meal and rest breaks
According to the lawsuit, Famous Footwear has a policy that restricts store managers and assistant store managers (also known as "keyholders"), from taking their required meal and rest breaks. Under this policy, Famous Footwear may have told some management employees that they must be on Famous Footwear store premises at all times.  Under California employment law and the laws of many other states, employees must be allowed to take proper meal and rest breaks.
Famous Footwear time-shaving policy leads to docked employee pay
Caleres has a policy of rounding down hours employees' recorded work time, which, according to the lawsuit, systematically denies employees the full pay they've earned. While Famous Footwear employees would always record their work time to the nearest second, Famous Footwear would then shave off all seconds in excess of the last full minute, even if it was as much as 59 seconds. As a result, employees may be getting paid for less time than they've actually worked.
For example, if Person A records 30 minutes and 29 seconds of work, and Person B records 30 minutes and 31 seconds of work, a "neutral" rounding policy would require Person A's time to be rounded down and Person B's time to be rounded up. However, Caleres rounds both Person A and Person B's time down to 30 minutes. California law requires a neutral rounding policy.
Who is included in the Famous Footwear employee lawsuit?
We filed this lawsuit on behalf of two classes: a non-exempt "employee" class, and a "keyholder" sub-class made up of non-exempt store managers and assistant store managers. We are seeking to represent these two groups of employees, but the court has not yet ruled whether the case will proceed on behalf of these groups
This lawsuit was also filed as a Private Attorneys General Act (PAGA) action, which means that an "aggrieved employee" (someone who believes their employer has violated California labor laws) brings a civil action on behalf of themselves and other aggrieved employees to seek civil penalties. Sometimes, the State of California prosecutes employers who violate California labor laws. PAGA allows aggrieved employees to essentially "step in" for the state in order to recover civil penalties on the state's behalf. The court has not yet ruled that penalties are available to all of the aggrieved employees whose interests we seek to represent.
In our PAGA Action against Caleres, our client seeks civil penalties on behalf of current and former non-exempt Famous Footwear employees who were affected by Caleres Inc.'s and BG Retail LLC's alleged violations of the California labor code.
Work for the Footwear Company Caleres?
Our Employment Attorneys
Steven Tindall
Steven specializes in employment litigation and has been lead or co-lead counsel on several cases that resulted in settlements of over $1 million.
View full profile
Amanda Karl
Amanda represents employees, consumers, and sexual assault survivors in complex class actions. She also leads the firm's Voting Rights Task Force.
View full profile
Aaron Blumenthal
Aaron represents consumers, employees, and whistleblowers in class actions and other complex litigation.
View full profile
Ashleigh Musser
Ashleigh represents consumers and employees in class actions and mass arbitration involving consumer protection and employment law.
View full profile
About Us
Gibbs Law Group is a California-based law firm committed to protecting the rights of clients nationwide who have been harmed by corporate misconduct. We represent individuals,
whistleblowers
,
employees
, and small businesses across the U.S. against the world's largest corporations. Our award-winning lawyers have achieved landmark
recoveries
and over a billion dollars for our clients in high-stakes class action and individual cases involving
consumer protection
, data breach, digital privacy, and federal and
California employment
lawsuits. Our attorneys have received numerous honors for their work, including "Top Plaintiff Lawyers in California," "Top Class Action Attorneys Under 40," "Consumer Protection MVP," "Best Lawyers in America," and "Top Cybersecurity/ Privacy Attorneys Under 40."