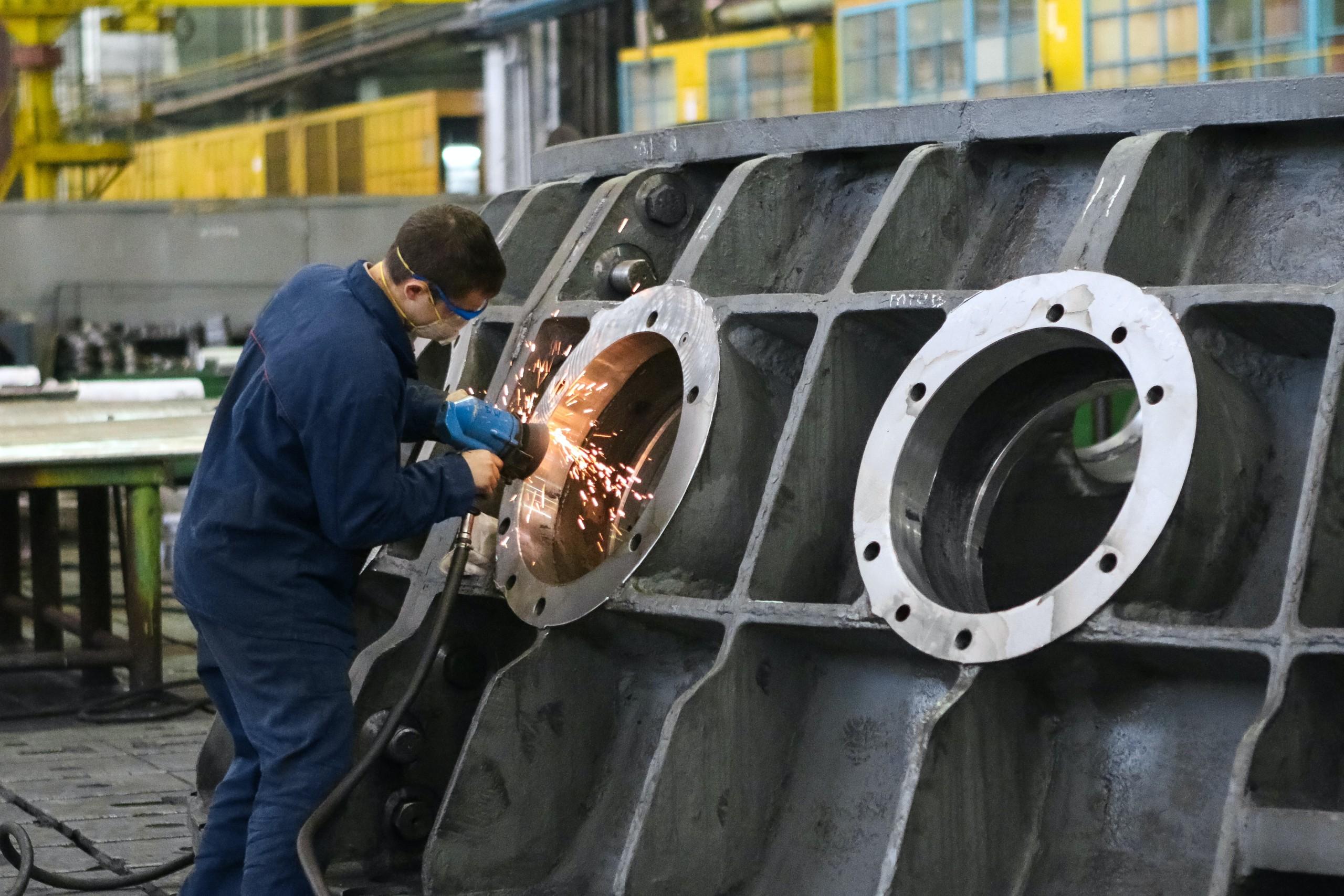 Alternative Workweek Schedules in California (2023)
You might know that a "normal" workweek is a "9-5" 40-hour workweek, but what is an "alternative" workweek?
An alternative workweek refers to any regularly scheduled workweek that requires an employee to work more than 8 hours in a 24-hour period. Alternative workweeks can be a great option for certain industries or employers that want to give non-exempt employees more flexibility based on their workplace or industry needs. But importantly, under California law, employers can pay a standard hourly wage for all 40 hours in the alternative workweek only if that schedule has been formally adopted. Otherwise, they must pay overtime for hours worked beyond 8 hours in a day.
Questions about alternative workweek schedules?
Contact our employment attorneys for a free consultation. No obligation.
loading...
What do I need to know about an alternative workweek schedule?
How do I know if an alternative workweek schedule was formally adopted?
If an employer decides they would like to adopt an alternative workweek schedule, they first need to draft a written proposal that specifies the number of workdays and work hours that the regularly recurring schedule will have. Any proposed schedule should be made up of shifts that are at least 4 hours long.
Next, the employer must present their proposal to "affected" employees so that a secret ballot election can be held during work hours. "Affected" employees refers to workers in the unit—such as a division, department, shift, or job classification—who will be working under the new schedule if it's adopted.
Before the secret election, the employer must send a written disclosure to all affected employees about how the proposed alternative workweek schedule will impact their wages, hours, and benefits. The employer must also hold a meeting at least 14 days before the vote, so that all affected employees can discuss the proposed changes. An employer can either propose a single work schedule that would become the standard schedule for workers in the unit, or they can propose several work schedules options, and then each employee in the unit can choose which one works for them. For an alternative workweek schedule to be adopted, 2/3 of all affected employees must vote "yes," on their ballots.
In certain industries including construction, drilling, logging, and mining, a new vote needs to be held if the number of employees who are employed for at least 30 days in the work unit that adopted the alternative workweek schedule increases by 50%.
What are my rights under an alternative workweek schedule?
If employees vote to adopt an alternative workweek schedule, then their employer is responsible for keeping all documentation related to that decision-making process, which may include meeting notes or records of the election procedure. If an employee is hired after the election takes place, and they are unable to work the established alternative workweek schedule, their employer is permitted (but not required) to provide a work schedule that does not exceed 8 hours of work a day.
Alternative workweek schedules may be repealed by affected employees if 1/3 of affected employees petition, and then 2/3 of affected employees vote to reverse the schedule.
Examples of alternative workweek schedule arrangements
Some examples of common alternative workweek schedules include "4/10s," (10-hour shifts for 4 days a week), and " 9/80s" (80 hours in 9 days, over a period of two workweeks). Some employers may choose to adopt different arrangements which is completely okay as long as the employer continues to properly compensate their employees and comply with all state and federal wage and hour laws.
| | |
| --- | --- |
| Example #1 | Noor is a delivery nurse who works a "9/80" schedule. She works four 9-hour days, and then an 8-hour day split into two 4-hour periods. Then she works four 9-hour days before getting a day off. |
| Example #2 | Joshua is a factory worker who works a "4/10" schedule. He works 10-hour days for four days, and then gets the 5th day off. |
| Example #3 | Amalya is a janitor at an elementary school. She often works 6-hour shifts for 6 days a week so she can clean on the weekends when kids are gone, and then gets an extra day off on the second workweek. |
| Example #4 | Melvin is an agricultural worker who frequently works four 11-hour days during certain seasons. |
Overtime and double time pay requirements under an alternative workweek schedule
If an employer adopts an alternative workweek schedule, all the same minimum wage, meal and rest breaks, and other labor code regulations apply.
In California, overtime laws protect employees from having to work too many hours in a day, or too many days in a week, without fair compensation. Normally, California employees are entitled to overtime pay when they are asked to work more than 8 hours in a day, more than 40 hours per week, or more than 6 days in a workweek.
Under an alternative workweek schedule, overtime rules also apply, but depending on the workweek schedules that an employer establishes, there may be slightly different requirements for when employees are entitled to" overtime" or "double-time" pay. For most workers, an agreed-upon alternative workweek schedule allows an employee to work up to 10 hours per day without overtime pay.
Employees are entitled to overtime pay (time-and-a-half, or 1.5x normal rate of pay) if they work:
(A) Any hours beyond the established alternative workweek schedule (up to 12 hours a day); or 
(B) Beyond 40 hours in a workweek 
Employees are entitled to double-time pay (2x normal rate of pay) if they work:
(A) More than 12 hours in a workday; or 
(B) More than 8 hours on days that are not part of the regularly scheduled number of workdays established by the alternative workweek agreement 
Alternative workweek schedules should never be used as an excuse by an employer not to pay their workers overtime or double time pay. 
Who is exempt from the California labor code daily overtime provisions?
The "Eight-Hour-Day Restoration and Workplace Flexibility Act" of 1999, commonly known as "AB 60," reinstated daily overtime provisions in California for most workers, and established new rules regarding alternative workweek schedules, among other things. Section 511 of the California Labor Code and some Industrial Welfare Commission (IWC) Wage Orders contain regulations about alternative workweek schedules and when an employee is entitled to overtime or double time pay. 
Highly specialized employees in the computer software field who are paid an hourly rate of at least $41, and who meet other qualifications, are exempt from the overtime pay provisions of AB 60. In addition, some employees working in administrative, executive, or professional capacities who meet other requirements are exempt from daily overtime provisions. Visit our page on California exempt employee laws for more information on employees who are exempt from daily overtime requirements.  
Contact an experienced employment attorney
Meal Break requirements under an alternative workweek schedule
Under an alternative workweek schedule, it's important that employees are still receiving and taking their required lunch breaks:
(A) Once an employee hits 5 hours of work, they are entitled to a 30-minute meal period. A meal period can be waived if the employee is working 6 hours or less in a day.
(B) If an employee works over 10 hours a day, they are entitled to two 30-minute meal periods. The second meal break may be waived if the employee works less than 12 total hours, and if their first meal period wasn't waived.
If an employer fails to provide an employee with the meal break, they are entitled to, then the employer must pay 1 hour of pay at the employee's normal rate of pay for each workday that the meal period is not provided.
Talk to a California employment lawyer
If you suspect that your employer didn't hold a proper vote, isn't honoring an agreed-upon schedule, or didn't pay you the wages you are owed, contact our employment attorneys for a free consultation. 
loading...
Meet Some of Our California Employment Attorneys
Steven Tindall
Steven specializes in employment litigation and has been lead or co-lead counsel on several cases that resulted in settlements of over $1 million.
View full profile
Amanda Karl
Amanda represents employees, consumers, and sexual assault survivors in complex class actions. She also leads the firm's Voting Rights Task Force.
View full profile
Ashleigh Musser
Ashleigh represents consumers and employees in class actions and mass arbitration involving consumer protection and employment law.
View full profile
Jeff Kosbie
Jeff represents workers and consumers in complex class actions involving data breaches and privacy, employment law, and other corporate misconduct.
View full profile
Our California Employment Law Practice
About Us
Gibbs Law Group is a California-based law firm committed to protecting the rights of clients nationwide who have been harmed by corporate misconduct. We represent individuals,
whistleblowers
,
employees
, and small businesses across the U.S. against the world's largest corporations. Our award-winning lawyers have achieved landmark
recoveries
and over a billion dollars for our clients in high-stakes class action and individual cases involving
consumer protection
, data breach, digital privacy, and federal and
California employment
lawsuits. Our attorneys have received numerous honors for their work, including "Top Plaintiff Lawyers in California," "Top Class Action Attorneys Under 40," "Consumer Protection MVP," "Best Lawyers in America," and "Top Cybersecurity/ Privacy Attorneys Under 40."
Learn More about California Wage & Hour Law