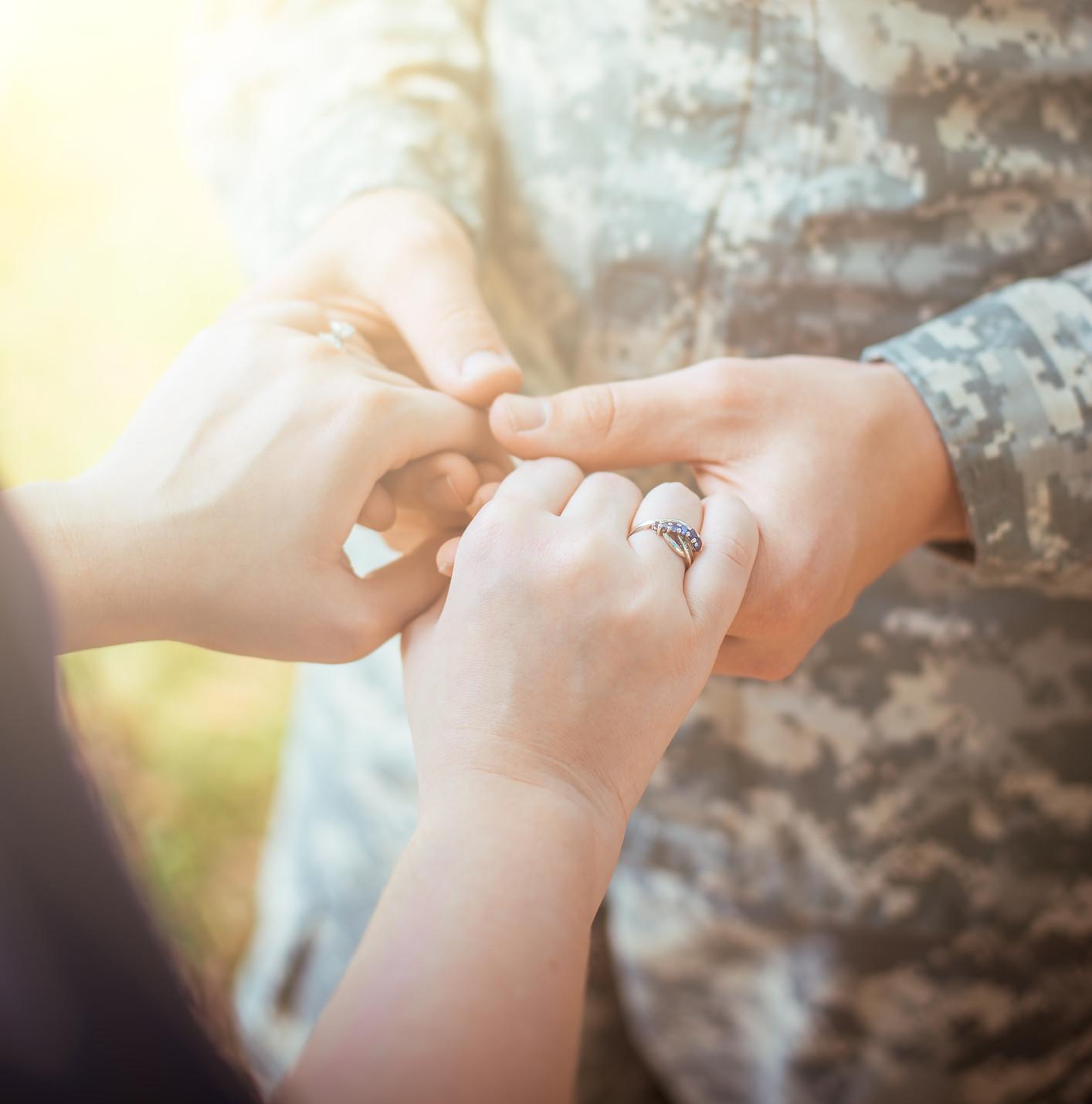 Harris Military Jewelry Lawsuit Investigation
Active-duty servicemember who bought from Harris? You may be entitled to compensation
We are investigating allegations that Harris Jewelry sells ridiculously overpriced jewelry to active-duty servicemembers using debt-financing on unfavorable terms.
The New York Attorney General recently filed a lawsuit against Harris Jewelry, alleging that Harris engaged in predatory and deceptive sales and lending practices in selling jewelry to active duty military personnel. The NY Attorney General lawsuit against Harris comes after a multi-state investigation by attorneys general from 14 states. But the lawsuit only asserts claims under New York law, and may not result in reimbursement for all affected military servicemembers.
Ripped off by Harris Jewelry?
Protect your rights. Contact us for a free consultation
loading...
New York Attorney General Lawsuit Paints Picture of Predatory Lending Scheme Targeted at Active-Duty Servicemembers
The New York AG lawsuit against Harris Jewelry alleges, among other things, that Harris sold jewelry at ridiculous markups, financed by predatory lending, without being licensed as a lender in the state of New York. The complaint alleges that Harris Jewelry's business-model does not—in fact—primarily aim to sell jewelry. According to the NY AG, Harris primarily tries to sell itself as a credit-building or credit-repair service:
Harris employees introduce the Harris Program to the servicemember before any jewelry is discussed or before the consumer expresses an interest in purchasing jewelry from Harris. The credit-enhancing aspects of the program are touted as a primary benefit of doing business with Harris.
The Harris Program is marketed to the active duty servicemembers as a way to build or improve their credit scores so that they may buy other things they want, like nice vehicles. Some servicemembers credibly believe that the Harris Program is the product they are investing in, and that the jewelry they subsequently pick out is just a gift from Harris.
Photo from the NY AG Complaint
In the above photo, for example, from the New York Attorney General's lawsuit, Harris tries to market to servicemembers by telling them that a car will be $12,730 more expensive for them if they have bad credit or no credit.
According to the NY AG suit, Harris targets active-duty servicemembers almost exclusively. Harris touts itself as being owned by a WWII veteran, and sets up its shops either in shopping malls near military bases, or on the bases themselves, according to the suit. Harris's own website is targeted directly and exclusively at military servicemembers, stating that Harris is "your number one Military Jeweler proudly serving all of our troops' bridal and jewelry needs throughout the United States."
According to the NY AG lawsuit, Harris's jewelry is also ridiculously overpriced. The complaint provides the following chart, showing the "wholesale cost" to Harris of buying the jewelry, the retail price that Harris sells at, and the amount of markup on the item.
According to the NY AG, it is not uncommon in the jewelry industry to charge double what the item is worth wholesale. But Harris charges a markup of between 600% to 1,000%, according to the chart.
The NY AG complaint says that Harris Jewelry exclusively provides financing to active-duty military personnel who have at least 9 months of active-duty service remaining. The NY AG says that partly, Harris limits itself to active-duty personnel because:
Under the Uniform Code of Military Justice, servicemembers are required to maintain financial solvency as a pre-requisite to many security clearances and job assignments. Poor credit is considered a security risk and at times can be grounds for demotion or discharge.
The NY AG also says that Harris takes deductions directly from military paychecks. According to the complaint, Harris requires military servicemembers to sign an authorization for a direct deduction of their loan payments from their paychecks.
The NY AG suit says that Harris advertises an interest rate on its loans of 14.99%, but in reality, once accounting for sales tax and a "financing fee," the interest rate is over 211%.
According to the complaint, Harris also automatically enrolls servicemembers in a "protection plan" for the jewelry that often exceeds the value of the item. For example, the Mother's Medal of Honor has a wholesale price of $77.70, but Harris sells it to servicemembers for $799 and charges $79.99 for a "protection plan"—which exceeds the wholesale value of the item.

Chart from NY AG showing cost of Harris's protection plans
According to the complaint, when servicemembers go to get wedding rings or jewelry bought for their mothers assessed by a credible jewelry assessor, they often find that the jewelry is not worth anywhere near the price they paid for it. As a result, they wouldn't be able to sell the item to pay off the debt.
Our Consumer Protection Attorneys
Eric Gibbs
A founding partner at the firm, Eric has negotiated groundbreaking settlements that favorably shaped laws and resulted in business practice reforms.
View full profile
Dylan Hughes
Dylan concentrates his practice on investigating and prosecuting fraud matters on behalf of whistleblowers, consumers, and employees.
View full profile
Geoffrey Munroe
Geoffrey represents plaintiffs in class action and mass tort cases. He's been named a Northern California Super Lawyer for seven years.
View full profile
Amy Zeman
Amy has built a reputation in the plaintiffs' bar for delivering results to consumers and sexual assault survivors in class actions and mass torts.
View full profile
Dave Stein
Dave represents clients in cases nationwide, ranging from securities and financial fraud cases to product liability, privacy, and data breach suits.
View full profile
Steve Lopez
Steve represents consumers, employees, and whistleblowers harmed by corporate misconduct in a variety of complex litigation cases.
View full profile
Our Consumer Protection Practice
For nearly 30 years, our consumer protection attorneys have challenged unfair business practices that erode consumers' confidence and compromise their rights. We have recovered hundreds of millions of dollars for clients in litigation against the world's largest corporations, earning some of the largest consumer settlements of all time and establishing our reputation as a skilled and trusted advocate for consumers
About Us
Gibbs Law Group is a California-based law firm committed to protecting the rights of clients nationwide who have been harmed by corporate misconduct. We represent individuals,
whistleblowers
,
employees
, and small businesses across the U.S. against the world's largest corporations. Our award-winning lawyers have achieved landmark
recoveries
and over a billion dollars for our clients in high-stakes class action and individual cases involving
consumer protection
, data breach, digital privacy, and federal and
California employment
lawsuits. Our attorneys have received numerous honors for their work, including "Top Plaintiff Lawyers in California," "Top Class Action Attorneys Under 40," "Consumer Protection MVP," "Best Lawyers in America," and "Top Cybersecurity/ Privacy Attorneys Under 40."
Overcharged for Harris jewelry?
Contact us for a free consultation
loading...