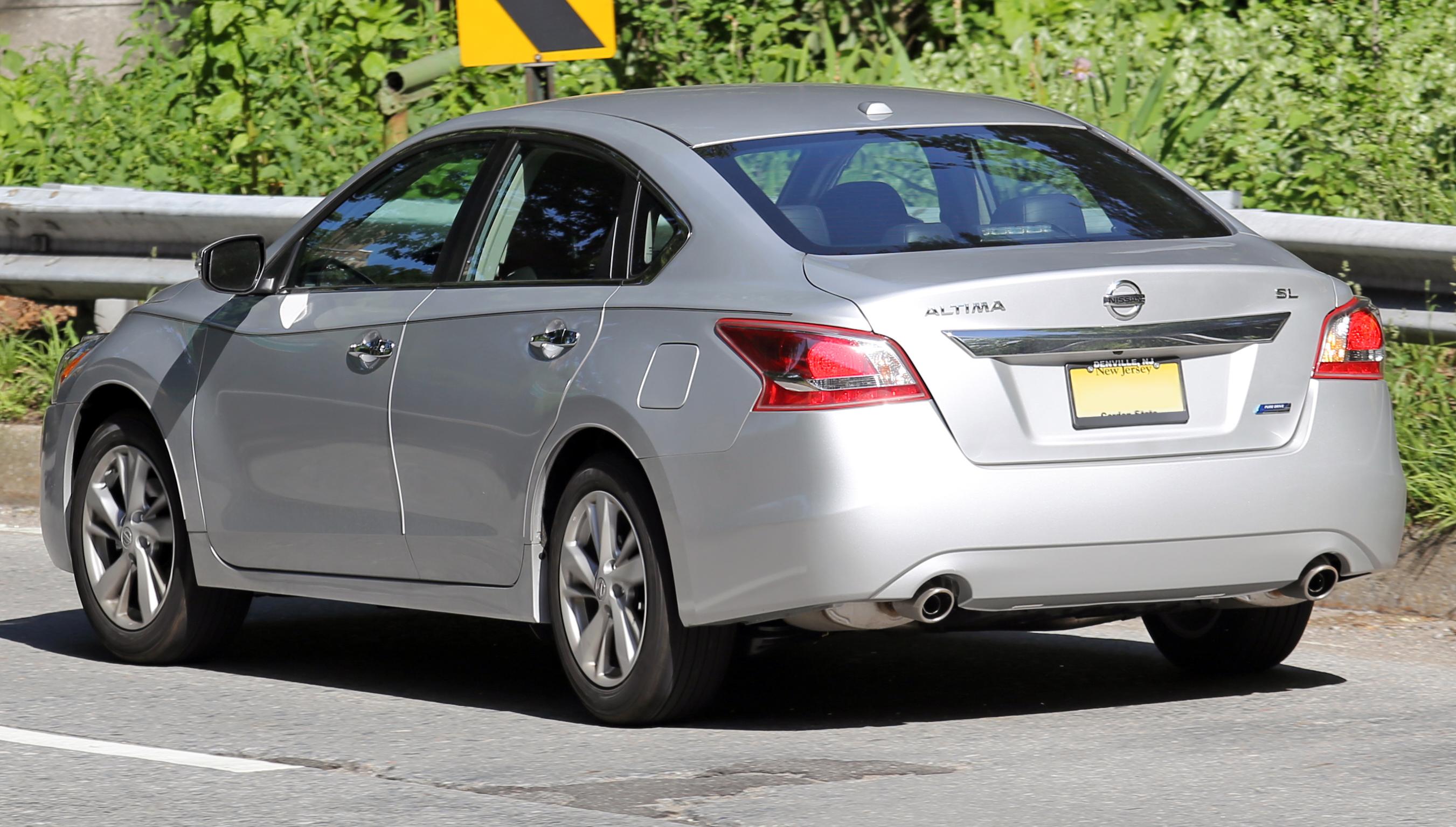 Nissan Altima Control Arm Lawsuit
Control arms breaking off after corrosion?
We are investigating a Nissan Altima control arm lawsuit after reports that the suspension on several Altima models is subject to corrosion, causing control arms to break while driving. When this happens, drivers report difficulty in controlling the vehicle. If such corrosion occurs, a costly control arm replacement may be necessary.
Control arm fail?
Contact us for a free consultation.
loading...
Many Nissan Altima Drivers Have Reported Control Arm Failures
Numerous Nissan Altima owners have complained about control arm failures in their vehicles.
A 2013 Nissan Altima owner writes:
The control arm on my 2013 Nissan Altima broke while entering the freeway on (7/20) during rush hour, causing me to lose steering in the rear of my vehicle.  The equipment failure caused me to be stranded on the highway, forcing me to have my car towed to the nearest auto repair shop, costing me $2,220 in repairs.
Another 2013 Altima driver says that corrosion of the control arm occurred much quicker than expected:
While driving down the road the rear control arm broke off.  The car only has 46,000 miles and is a 5 year old yet rusted so badly from the inside out that the arm completely broke off.
Also, a Nissan Altima owner said, "[M]y left rear control arm split in half and my right rear control arm is cracked in the same spot." The control arm broke "[w]hile driving on the highway at about 67 mph," causing the "entire car [to] swerve to the left." A Nissan dealer quoted $1192.05 for control arm replacement, says the driver.
Altima drivers express safety concerns when the control arms fail:
Was approaching highway speeds when car pulled hard into other lane. It felt almost like slipping on ice. … I pulled over on the highway to have a look and noticed one rear control arm was sheered completely in two pieces and the other was almost sheered off as well. Luckily no kids were in the car and no one got injured …
Another Altima owner reported that their rear control arm failed on January 14, 2019, rendering their Altima undrivable.
NHTSA Investigation into Altima Control Arm Failure
Drivers report that they are having the same problems with failure of their Altima control arms that is part of a National Highway Traffic Safety Administration (NHTSA) investigation entitled "rear suspension control arm failure," NHTSA action number: PE18013. A NHTSA investigation is no guarantee that Nissan will fix the control arm problems or issue a recall of certain Altima models.
Our Nissan Altima Auto Defect Lawyers
Eric Gibbs
A founding partner at the firm, Eric has negotiated groundbreaking settlements that favorably shaped laws and resulted in business practice reforms.
View full profile
Dave Stein
Dave represents clients in cases nationwide, ranging from securities and financial fraud cases to product liability, privacy, and data breach suits.
View full profile
Amy Zeman
Amy has built a reputation in the plaintiffs' bar for delivering results to consumers and sexual assault survivors in class actions and mass torts.
View full profile
Steve Lopez
Steve represents consumers, employees, and whistleblowers harmed by corporate misconduct in a variety of complex litigation cases.
View full profile
About Us
Gibbs Law Group is a California-based law firm committed to protecting the rights of clients nationwide who have been harmed by corporate misconduct. We represent individuals,
whistleblowers
,
employees
, and small businesses across the U.S. against the world's largest corporations. Our award-winning lawyers have achieved landmark
recoveries
and over a billion dollars for our clients in high-stakes class action and individual cases involving
consumer protection
, data breach, digital privacy, and federal and
California employment
lawsuits. Our attorneys have received numerous honors for their work, including "Top Plaintiff Lawyers in California," "Top Class Action Attorneys Under 40," "Consumer Protection MVP," "Best Lawyers in America," and "Top Cybersecurity/ Privacy Attorneys Under 40."
Control arm replacement needed from corrosion?
Speak to an attorney to find out how you can get a replacement at no cost to you.
loading...