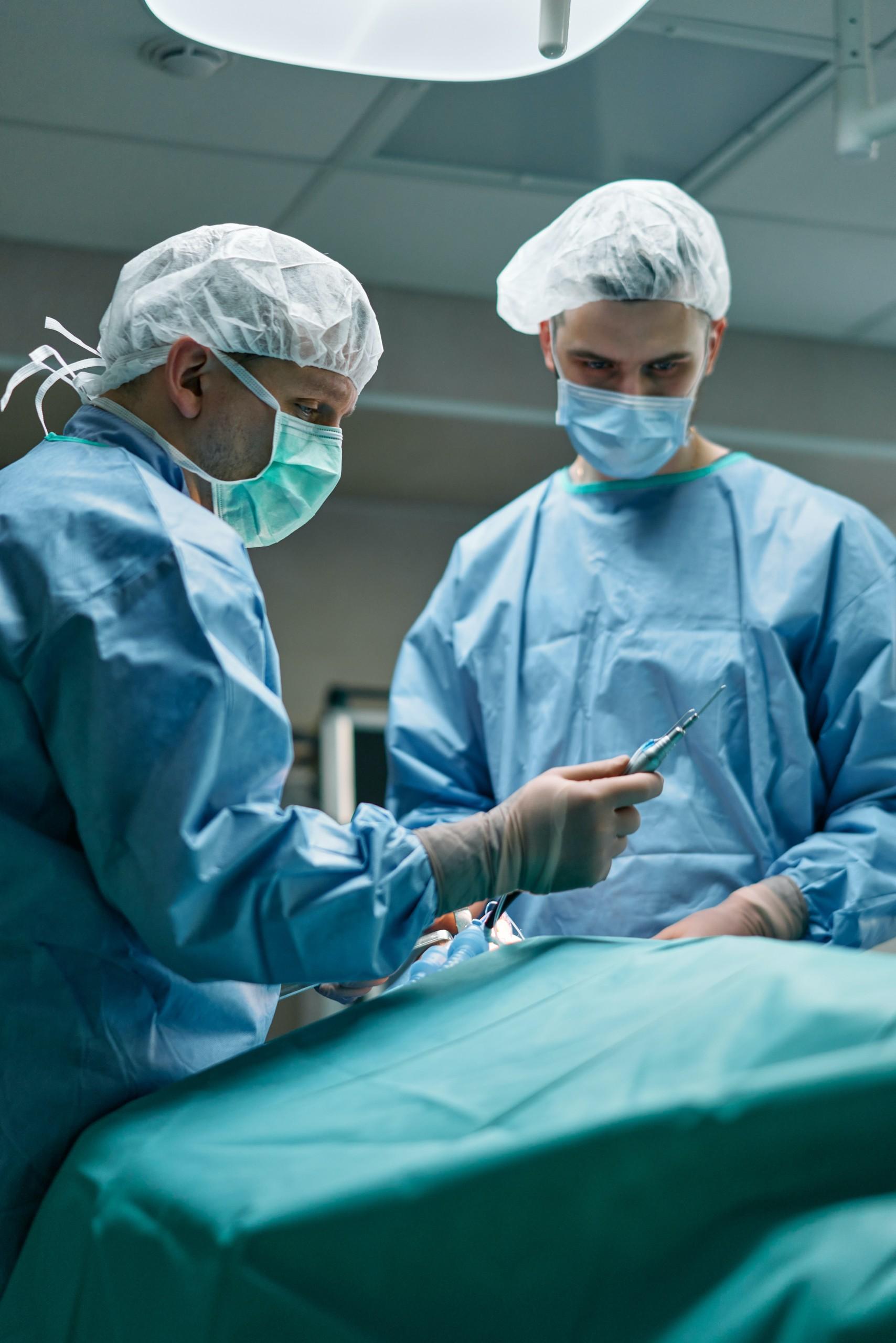 Dr. Alen N. Cohen Unnecessary Sinus Surgery Lawsuit
Gibbs Law Group and co-counsel Cohen & Malad and Theodoros and Rooth, represent a former patient of two California-based doctors, Dr. Alen Cohen and Matt Hershcovitch, who allegedly advised the patient to undergo unnecessary medical procedures that caused physical and emotional harm.  
If you are or were a patient of Dr. Cohen or Dr. Hershcovitch and have concerns about your medical treatment, contact us today to learn more about your legal rights and options. 
Patient of Dr. Alen Cohen or Dr. Matt Hershcovitch?
You may have a claim. Speak to one of our attorneys, free and confidential.
loading...
2022 Lawsuit alleges that Dr. Cohen and Dr. Hershcovitch Recommended Unnecessary Medical Procedures like FESS
According to a lawsuit filed by our firms on February 1, 2022, Dr. Cohen—with the medical assistance of Dr. Hershcovitch—persuaded a 20-year-old patient who came in to get rhinoplasty to get an invasive procedure called Functional Endoscopic Sinus Surgery (FESS), despite no indication that she had any sinus diseases that would make such a procedure necessary. The lawsuit states that after reviewing the patients' CT scans, Dr. Cohen made false statements about her sinus condition leading her to falsely believe that the FESS procedure was necessary for her health. The lawsuit further claims that Dr. Cohen fraudulently encouraged the patient to undergo FESS and several other subsequent procedures to enrich himself, and that Dr. Hershcovitch helped perform these procedures.  
Southern California Medical Facilities like CN / ENT Surgical Group, West Hills Surgical Center, May be Liable for Doctor Misconduct
Dr. Alen Cohen is a head and neck surgeon and Ear Nose and Throat Specialist (ENT). According to his website biography, Dr. Cohen specializes in treating patients with nasal and sinus disorders, with potential treatment options including balloon sinuplasty, septoplasty, Minimally Invasive Image-Guided Endoscopic Sinus Surgery (MIGSS), Minimally Invasive Thyroid/Parathyroid Surgery, and more. Dr. Mathew "Matt" Hershcovitch is a double board-certified plastic surgeon and ENT who specializes in facial plastic surgery, which includes rhinoplasty, per his website bio. Dr. Cohen and Dr. Hershcovitch have treated patients at several Southern California-based medical institutions, including: 
CN / ENT Surgical Group

 

West Hills Surgical Center

 

Southern California Sinus Institute (SCSI)

 
According to the 2022 lawsuit, these facilities have a duty to properly supervise and credential its doctors, and thus are also responsible for any harm these doctors may have inflicted. 
If you were a patient at any of these medical institutions and are concerned about the treatment you received from Dr. Cohen, Dr. Hershcovitch, or another medical professional, contact our personal injury attorneys for a free and confidential consultation. 
Unnecessary Surgical Procedures and Overtreatment – Problem in the Medical Industry
When you go to see a doctor or medical professional, you should be able to trust that they will inform you of all your treatment options, and will advise you of the potential benefits, limitations, and risks of those options. Doctors are entrusted to "do no harm," so it becomes problematic if they "over-treat" or "abandon" a patient by suggesting procedures that don't benefit the patient or alleviate their symptoms or conditions. 
Many doctors and researchers agree that a notable number of U.S. patients are given unnecessary medical surgeries and procedures that can cause medical, emotional, and financial harm. According to a 2018 Washington Health Alliance report that focused on patients in the state of Washington, more than 600,000 patients underwent a treatment they didn't need, collectively costing an estimated $282 million in just one year. Similarly, a 2021 analysis from the National Comprehensive Cancer Network found that head and neck cancer patients often end up paying tens of thousands of dollars for unnecessary examinations and procedures. 
In a 2021 opinion piece about unnecessary medical procedures from the Atlantic, Philip Stahel, the chief medical officer at Medical Center of Aurora in Colorado, notes that surgeons may be "incentivized to perform surgical procedures either for financial gain, renown, or both."  
Unnecessary surgery can pose major problems for patients, no matter the cause. Contact our lawyers today for a free consultation. 
Recommended Unnecessary Medical Procedures?
Prior medical malpractice experience against ENT's
Our team represented numerous patients in lawsuits against Indiana sinus surgeon Dr. Mark Weinberger, also known as "Nose Doc," who has since pled guilty to health care fraud, after hundreds of former patients claimed that the surgeon subjected them to medically unnecessary or fake surgeries, reports USA Today.    
One victim of Dr. Weinberger interviewed by NBC News Chicago was just 8 years old when she was given unnecessary sinus surgery that made a tumor on her optic nerve impossible to remove. In another lawsuit, the patient alleged that Weinberger recommended five unnecessary procedures, which exacerbated his existing medical problems, and introduced new ones. Our team negotiated a $55 million dollar settlement for 282 former patients of Dr. Weinberger.   
About Us
Gibbs Law Group is a California-based law firm committed to protecting the rights of clients nationwide who have been harmed by corporate misconduct. We represent individuals, whistleblowers, employees, and small businesses across the U.S. against the world's largest corporations. Our award-winning lawyers have achieved landmark recoveries and over a billion dollars for our clients in high-stakes class action and individual cases involving consumer protection, data breach, digital privacy, and federal and California employment lawsuits. Our attorneys have received numerous honors for their work, including "Top Plaintiff Lawyers in California," "Top Class Action Attorneys Under 40," "Consumer Protection MVP," "Best Lawyers in America," and "Top Cybersecurity/ Privacy Attorneys Under 40."
About Cohen & Malad
Cohen & Malad is an award-winning Indiana-based law firm with extensive experience litigating class actions, personal injury cases, and mass medical malpractice claims. Their attorneys won a $55 million settlement for more than 280 people who were injured by unnecessary and negligently performed sinus surgeries by former ENT surgeon Mark Weinberger, and have successfully settled more than 260 medical malpractice claims for $66.5 million against a northwest Indiana cardiology group involving claims related to alleged unnecessary cardiac procedures and device implantations. Their attorneys have received numerous accolades for their work, including "Indiana Super Lawyers," Leadership in Law "Up & Coming" Lawyers, and "Best Lawyers." 
About Theodoros and Rooth, P.C.
Theodoros & Roof is an award-winning Indiana-based law firm committed to the pursuit of justice on behalf of the injured. For over a decade their attorneys have dedicated 100% of their practice to representing individuals injured as a result of negligence, medical malpractice, defective products and dangerous drugs. In 2017, U.S. News & World Report named them to the "Best Law Firms" list.  
Our Featured Attorneys
Karen Menzies
Karen has extensive experience in federal and state mass tort litigation. She has been appointed by the courts to serve in many leadership positions.
View full profile
Geoffrey Munroe
Geoffrey represents plaintiffs in class action and mass tort cases. He's been named a Northern California Super Lawyer for seven years.
View full profile
Eileen Epstein Carney
Eileen represents investors and consumers harmed by financial fraud and other corporate misconduct. She also executes on the firm's strategic vision.
View full profile
Mark Troutman
Mark is dedicated to protecting consumers against corporate misdeeds. He has had leadership roles in complex litigation cases across the country.
View full profile