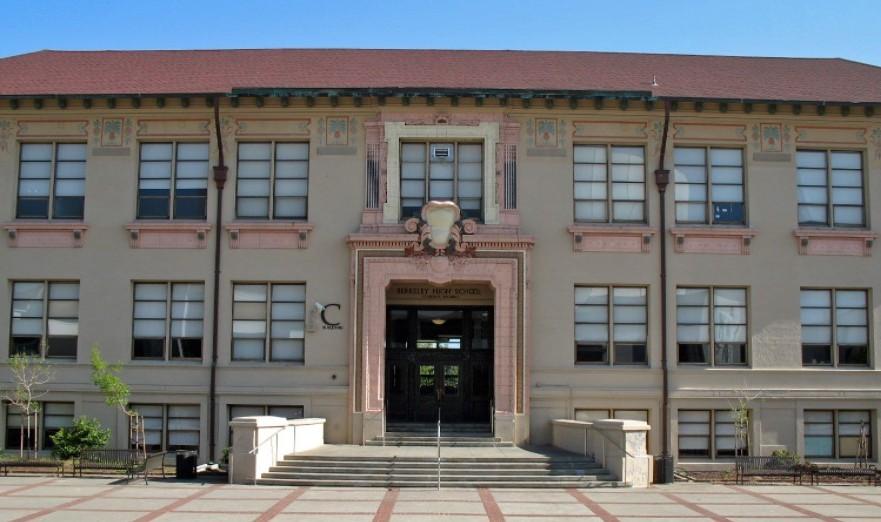 Berkeley High School Student Sexual Abuse Lawsuit Investigation
Berkeley High teacher accused of sexual misconduct, students speak up against culture of sexual assault
A number of current and former Berkeley High School students have recently come forward with allegations of sexual assault and harassment against Berkeley High teachers and fellow students. Following a lawsuit filed against the Berkeley Unified School District and former teacher Matthew Bissell, many students have felt empowered to come forward with their own stories, some claiming that both Berkeley High and the district failed to protect them or swiftly handle their complaints.
Our Oakland-based law firm is collecting reports on sexual harassment, grooming, and assault at Berkeley High School and other Bay Area schools. If you've experienced inappropriate conduct at the hands of a student, teacher or administrator, you don't have to suffer in silence. Contact us for a confidential consultation with one of our attorneys.
Want to confidentially share your story?
Our experienced sexual assault legal team is available to discuss your rights. All of our consultations are provided at no-cost and are strictly confidential. We are here to help.
loading...
Berkeley Unified School District Title IX coordinator resigns, citing frustration with Berkeley High's failure to protect students from sexual abuse
Former Berkeley High Title IX Coordinator, Dr. Mardi Walters, is speaking out about why she resigned from the position in February 2020, just 8 weeks after the Department of Education's Office of Civil Rights began investigating the school for alleged Title IX violations and lack of compliance. In an interview with Berkeleyside, Dr. Walters painted an alarming portrait of institutional neglect at the school, discussing a number of disturbing issues, including lack of confidentiality for students to make complaints, no historical filing system or computer database to track repeat offenders, and not enough funding or resources for a backlog of complaints. Commenting on her view of the situation, Walters added:
"The students really needed help. At BHS, they really, really did. The environment was allowed to be untenable for them."
As of September 2021, Berkeley High has an interim Title IX coordinator, after cycling through at least one new Title IX coordinator per year, since 2014. While the Department of Education's investigation brought some changes to the school, such as more training for staff and students, and a full-time investigator, the problem of institutional neglect persists; Walters says she "has a bad feeling about what the future holds" for the students who are continuing to tirelessly push back against the administration and fight for accountability and change.
Berkeley High Students organize walk out to protest the school's "rape culture"
In February 2020, hundreds of Berkeley High Students staged a walk out, demanding changes to how the school handled reports of sexual misconduct, reports KQED. Ayisha Friedman, one of the walk out organizers, told KQED about how she was constantly seeing people being harassed in the hallways, which she described as "heartbreaking." Another organizer, Mia Redmond, had just reported her own sexual assault to the school right before the walk out. She said it was a difficult time, but expressed that she was glad students were "coming together and working on something that we really care[d] about."
In some ways, the walk out marks the culmination of decades of pent-up student frustrations regarding how the school handles reports of assault and harassment. Students have been speaking out and organizing for better policies for years, notably through the grassroots organization "BHS Stop Harassing," started by Berkeley High alum Liana Thomason in 2014.
Lawsuit filed against Bissell and Berkeley Unified School District, alleging sexual assault and negligence
A former Berkeley High student filed a lawsuit in June 2021 describing repeated sexual assault and harassment by chemistry and physical education teacher, Matthew Bissell. According to the lawsuit, the district also acted negligently by failing to protect her, despite repeated complaints to school employees. 
The former student told Berkeleyside that Bissell's unwanted touching and advances began her freshman year in 1999 and continued "nearly every day" until she graduated. Even after telling teachers, coaches, and the athletic director, Bissell's behavior continued; "at a certain point," the former student said, "you stop reporting." She fell into depression and began turning to drugs and alcohol. Even to this day, she says she becomes sick to her stomach thinking about the interactions, and has developed a deep mistrust of others outside of her immediate circle. 
Title IX Report uncovers pervasive culture of sexual assault at Berkeley High; investigation concludes that Bissell acted inappropriately for years
Berkeleyside reports that Berkeley Unified School District began conducting a Title IX investigation and report in 2020 in response to multiple complaints by former Berkeley High students. The investigation concluded that Matthew Bissell had "engaged in a years-long pattern of inappropriate behavior and that his conduct and comments were 'both severe and pervasive.'" Shortly after, Bissell was placed on leave. Following the release of the report, the former student told the San Francisco Chronicle that: 
 "It felt like I was heard for the first time…I was so pissed that they haven't figured out a way to make Berkeley High a safe place for its students — period." 
In an Instagram account, many other Berkeley High students and employees came forward with concerns about Bissell's conduct, according to the San Francisco Chronicle. The concerns ranged from comments regarding students' clothing, to touching students on the butts, hips, waists, or other areas of the body. 
After Berkeley High yearbook teacher Genevieve Mage called attention to a photo of Bissell inappropriately hugging a student—further opening up investigations into his conduct—more students have since shared their own stories of grooming and assault over Facebook and other forms of social media.
Resources for sexual assault survivors
Please know that you're not alone. There are people ready to listen and help. 
Our team is always available to answer any legal questions survivors may have about their rights or potential claims. To get a free and confidential consultation, call 1-866-511-6647. 
Our Firm's Experience Representing Survivors of Sexual Assault
Our Oakland-based law firm has decades of experience in complex litigation and years of experience representing survivors of sexual harassment. For example, a court recently approved our $73 million settlement in compensation on behalf of women sexually assaulted by UCLA gynecologist Dr. James Heaps. We are also pursuing sexual abuse claims against the Boy Scouts of America, and are currently investigating sexual harassment claims against the Washington Football Team. 
Our attorneys have received numerous honors for their work, including "Top Plaintiff Lawyers in California," "Top Women Lawyers in California," "Consumer Protection MVP," "Best Lawyers in America," and "California Lawyer Attorney of the Year." 
Our Sexual Assault and Sexual Discrimination Attorneys
Amy Zeman
Amy has built a reputation in the plaintiffs' bar for delivering results to consumers and sexual assault survivors in class actions and mass torts.
View full profile
Karen Menzies
Karen has extensive experience in federal and state mass tort litigation. She has been appointed by the courts to serve in many leadership positions.
View full profile
Amanda Karl
Amanda represents employees, consumers, and sexual assault survivors in complex class actions. She also leads the firm's Voting Rights Task Force.
View full profile