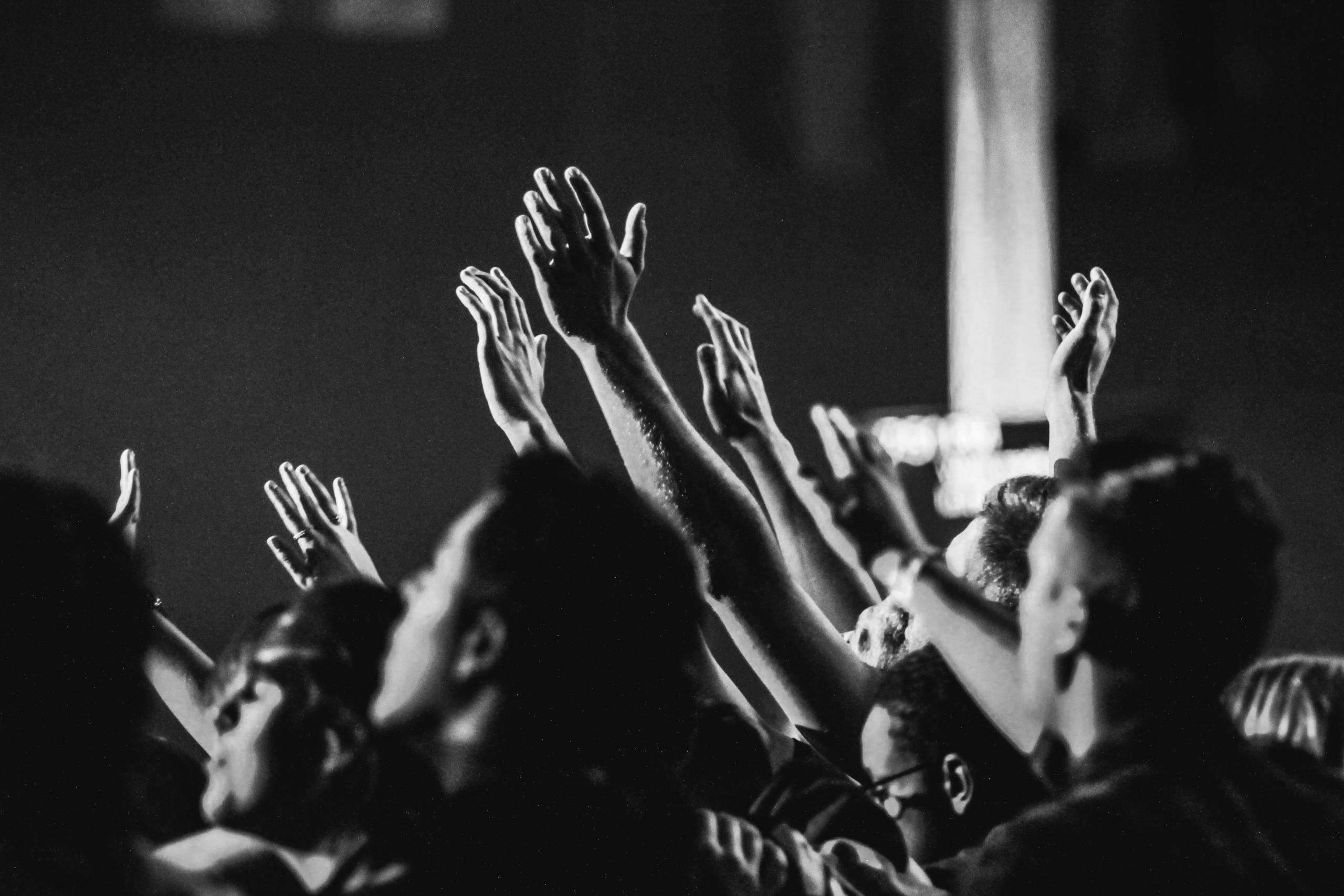 Southern Baptist Sex Abuse Lawsuit | Share Your Story
YOU Are Not Alone.
Hundreds of Baptist Pastors accused of abusing Children and Adults
TELL Us Your Story.
Join thousands of assault victims looking to heal themselves and their community by righting the wrongs that have been done to them
We Can Help You Find JUSTICE.
Contact our attorneys today for a free confidential consultation and learn how
Want to Report or Stay Informed about Abuse in Your Community?
Contact our team confidentially
loading...
Decades of Sexual Abuse by Southern Baptist Employees- SBC Guidepost Report
On May 15, 2022, Guidepost Solutions published a disturbing report describing decades of sexual abuse and cover-ups within the Southern Baptist denomination.
As reported by the New York Times, the investigative report contains allegations of abuse of children and adults against male pastors, church employees and officials from 2000-present, and describes how senior leaders, including three former presidents, have "protected or even supported abusers."
If this has happened to you, contact our attorneys today. You may be able to help prevent something like this from happening again.
Your sexual abuse covered up by the Southern Baptist Convention?
The Guidepost report, which was released following a 7-month investigation, details how survivors of sexual abuse have been contacting the Southern Baptist Convention ("SBC") Executive Committee ("EC") to report child abusers for decades, but their concerns have been ignored. Instead, senior leaders and their outside counsel "closely guarded information about abuse allegations and lawsuits" with a singular focus of "avoiding liability," as stated in the report. 
Christa Brown, an advocate for reform in the denomination, told the New York Times that she was sexually abused by a youth minister at her Southern Baptist Church when she was 16, and that she promptly alerted other leaders in the denomination after the accused perpetrator moved churches, but no one took any action. Reflecting on the revelations in the report, Ms. Brown added:  
"People's lives have been absolutely decimated. That part of it just breaks my heart." 
The New York Times asserts that "a handful of powerful leaders had the ability to stonewall abuse reports and attempts at accountability and reform," and that there was a long-standing pattern of intimating survivors and advocates who were disparaged as "opportunistic," or acting as a "professional victims." 
Did you report your abuse to the SBC only to be ignored? Contact our attorneys today and make your voice heard.
Southern Baptist abuse list by state | Pastors, Youth Ministers, Music Directors, and Sunday School Teachers named
On May 26, 2022, the Southern Baptist Church (SBC) released a 205–page list of hundreds of alleged abusers, which was compiled by a former employee of the SBC Executive Committee.
The list—which spans decades and numerous states—contains details of alleged incidences of assault and abuse, and the names of ministers and other church workers who have been "credibly accused" of perpetrating abuse, as reported by the New York Times. The list includes prominent members of the Southern Baptist Conference including pastors, youth ministers, music directors and even Sunday School teachers.
After years of resisting reforms to prevent Abuse, Southern Baptist Convention set up Sex Abuse Hotline.
According to the report, denomination leaders have mishandled allegations of abuse and resisted suggested reforms to curtail abuse for decades. For example, Ronnie Floyd and Greg Addison—former Executive Committee President and Vice President—opposed the creation of a Task Force to investigate the Committee's response to accusations of abuse. And a 2014 proposal for the SBC to hold a sexual abuse education conference was opposed by executive leaders, as described in the report. In addition, A 2017 proposal for a database of accused abusers was rejected even though former EC Vice President and General Counsel, D. August Boto, and former SBC spokesman, Roger Oldham, had been privately maintaining their own detailed list of perpetrators for over a decade.  
The report states: "Despite collecting these reports for more than 10 years, there is no indication that (Oldham and Boto) or anyone else, took any action to ensure that the accused ministers were no longer in positions of power at SBC churches." 
However despite previous resistance, the Southern Baptist Convention has set up a Sex Abuse Hotline for survivors to call, and has even issued a formal apology per CBS news.
Contact a Member of our Team
Southern Baptist abuse survivors share their stories:
As part of their months-long investigation, Guidepost Solution interviewed 22 survivors of SBC sexual abuse, as well as family members and advocates. The interviewees—who gave permission to have their stories included in the report—shared their trauma from the abuse, as well as: 
"[T]he debilitating effects that come from the response of the churches and institutions like the SBC that did not believe them, ignored them, mistreated them, and failed to help them." 
One of the survivors, Dave Pittman, "sent letters, emails, and made phone calls to the SBC in Nashville, the EC, and the Georgia Baptist Convention Board reporting that he had been abused by a church youth minister named Frankie Wiley at Rehoboth Baptist Church when he was 12-15 years old. Mr. Pittman and several others have come forward publicly to report that Mr. Wiley molested and raped them[…]And an official from the Georgia Baptist Convention told Mr. Pittman that the churches were autonomous and there was nothing he could do but pray."  
Another survivor, Christa Brown, was groomed and sexually abused by the youth and education minister at her Southern Baptist church. She claims he groped her and "used scripture and her own faith as a weapon to control her." After Christa confided in a music minister, "she was told not to talk about it, and her abuser went on to serve in Southern Baptist churches in multiple states." 
Our promise to sexual abuse survivors everywhere
Our award-winning sexual assault attorneys represent survivors across the country. Our team is committed to empowering sexual assault survivors to regain control, achieve justice and begin to heal.  
We believe you can heal.

 The journey may look different for everyone. But know this: what happened to you wasn't your fault, and you aren't alone.

 

We believe in your power.   

Sexual assault can be personal and traumatic, and we honor the courage and strength it takes to share your story.  If you have questions, feel ready to pursue a legal claim, or just need someone to talk to about your experience, you can confide in our team of experienced professionals.

 

You're in control.

As your advocates, we're dedicated to helping you gain your power back. You can choose to work with attorneys and staff of the gender of your choosing. Whether you prefer phone calls, videoconferencing or texting, we can communicate in a way that's comfortable for you. You are in control and you decide what you want to do.

 

We're with you, every step of the way.

We'll keep you updated on your case—in non-lawyer terms.  We will explain the legal process and next steps in a clear way you can understand.  Our client-centered approach is rooted in a sincere focus on our clients' wellbeing, and is intended to empower clients' pursuit of justice.

 

Our results are unmatched.

 Our award-winning lawyers take on some of the biggest, most powerful entities across the country—and win.  We have the resources, experience and skill to fight for you and other survivors of sexual assault. Our attorneys have received numerous honors for their work, including "Top Women Lawyers in California," "Top Plaintiff Lawyers in California," "Consumer Protection MVP," and "Best Lawyers in America."

 
Our Featured Attorneys
Amanda Karl
Amanda represents employees, consumers, and sexual assault survivors in complex class actions. She also leads the firm's Voting Rights Task Force.
View full profile
Micha Star Liberty
Micha, Of Counsel to Gibbs Law Group, is a nationally recognized trial attorney and represents survivors of sexual abuse and assault.
View full profile
Eileen Epstein Carney
Eileen represents investors and consumers harmed by financial fraud and other corporate misconduct. She also executes on the firm's strategic vision.
View full profile
Erin Barlow
Erin is a zealous advocate for consumers who have been harmed by corporate wrongdoing.
View full profile