Uber Class Action Lawsuit (2023)
Uber drivers may be entitled to substantial compensation for being misclassified as "independent contractors." If it is found that Uber misclassified you, then you could be entitled to backpay for all hours where you didn't earn at least minimum wage (on top of tips) for all hours worked, and you may be entitled to reimbursement for all mileage expenses that you incurred working for Uber.
Contact us to learn more about our Uber class action lawsuit investigation.
Uber driver? Know your rights
Free consultations for Uber drivers.
loading...
Past Uber Class Action Lawsuits
Starting in 2013, a class action lawsuit against Uber challenged the company's claim that tip was included in the overall fee charged to customers (so customers didn't need to tip), and argued that Uber drivers were misclassified as independent contractors under California law. According to the lawsuit complaint, Uber drivers are actually "employees," entitled to the full protections of California labor law:
Although classified as independent contractors, Uber drivers are employees. They are required to follow a litany of detailed requirements imposed on them by Uber and they are graded, and are subject to termination, based on their failure to adhere to these requirements (such as rules regarding their conduct with customers, the cleanliness of their vehicles, their timeliness in picking up customers and taking them to their destination, what they are allowed to say to customers, etc.).
Uber tried to have the class action thrown out on the grounds that its drivers had agreed to arbitrate and waive their rights to participate in a class action. In 2015, however, the judge ordered that Uber's arbitration clause was not enforceable. Uber appealed the decision.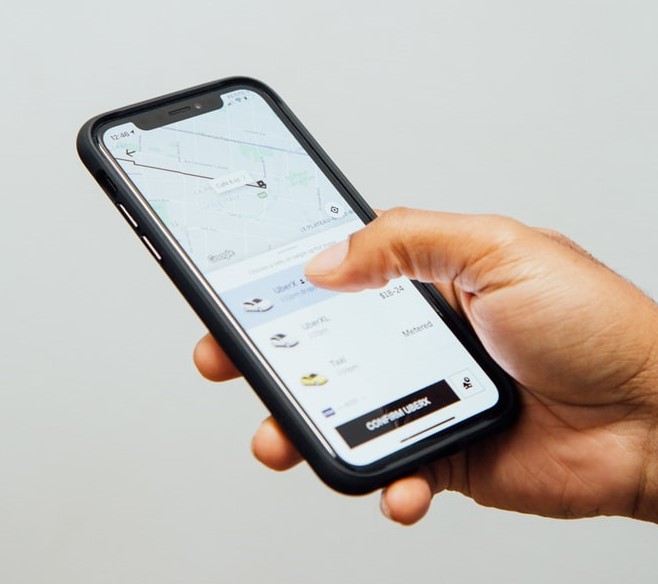 While awaiting appeal, Uber agreed to a $100 million class action settlement. But the court
rejected
the settlement. While noting that the plaintiffs faced the "most obvious risk" that the appeals court would reverse the judge's decision on arbitration, the court also noted that the Uber drivers' claims were valued at over $1.8 billion. The judge rejected the settlement as providing too low a recovery based on the value of the claims.
In 2018, the appeals court reversed the judge's arbitration decision, finding that Uber could force its drivers into arbitration, thereby preventing them from litigating their cases as a class action.
Given this loss on appeal, the judge approved a narrower $20 million class action settlement between Uber and its California and Massachusetts drivers.
Uber has also faced a data breach class action lawsuit by drivers and passengers whose data was compromised in a 2016 data breach, which Uber tried to cover up. There is also an Uber IPO class action lawsuit investigation on behalf of investors who lost money on Uber's initial public offering of its stock.
Uber False Advertising Lawsuit
In 2017, the Federal Trade Commission filed a false advertising lawsuit against Uber on behalf of drivers. According to the complaint, there are numerous examples of Uber overstating how much individuals can earn driving for Uber. For example, the complaint says that Uber claimed that its New York drivers earned an average income of $90,000 and that its San Francisco drivers earned an average income of $74,000. In reality, according to the FTC, the average Uber driver in New York earned $29,000 less than Uber claimed and the average Uber driver in San Francisco earned $21,000 less than Uber claimed.
The FTC complaint also says that Uber advertised that its drivers could make a certain rate per hour, when very few drivers actually made that much. For example, the FTC says that Uber advertised "Make $29/hour" driving for Uber in San Francisco, CA, but in reality, fewer than 20% of Uber drives in San Francisco made that amount.
The FTC also took aim at Uber's claim that it could help its drivers lease a car for as little as $119 per week. According to the FTC, this claim was misleading, in violation of
false advertising laws
, because the average lease through Uber's program cost $200 per week.
UberEats Class Action Lawsuit (2023) Investigation
Our attorneys are also investigating a class action lawsuit on behalf of UberEats drivers. Some lawsuits have already been filed. A class action lawsuit has been filed in Florida, arguing that UberEats drivers are misclassified as "independent contractors." Another class action lawsuit was filed in New York on behalf of UberEats and UberRUSH drivers who say they were shortchanged on tips. The lawsuit complaint says:
The vast majority of the 'packages' delivered through RUSH were food orders originating from GrubHub, Inc., and nearly all GrubHub deliveries received an on-line gratuity — none of which were passed onto the Couriers.
UberEats drivers also say that they are unfairly denied pay for driving to a restaurant when the order gets cancelled. Drivers have reported that due to a glitch in the app, the restaurant may show that the order was already picked up, when it wasn't, forcing UberEats or the customer to cancel the order.
UberEats drivers have also complained that they often don't receive the amount of money that was promised to them. For example, one driver wrote: "I often don't get the rate the trip promised but I don't have time or energy to argue it anymore."
Uber Settlement Checks
Thanks to an FTC lawsuit against Uber, thousands of Uber drivers received settlement checks averaging $223. The lawsuit alleged that Uber misled drivers with false income estimates and misleading lease terms.
In 2017, Uber also agreed to a $20 million settlement under the
Telephone Consumer Protection Act
, or
TCPA
, for allegedly sending unwanted text messages. Individuals who received unwanted text messages were eligible to receive settlement checks if they filed a valid claim.
Our Attorneys for the Uber Lawsuit
Eric Gibbs
A founding partner at the firm, Eric has negotiated groundbreaking settlements that favorably shaped laws and resulted in business practice reforms.
View full profile
Steven Tindall
Steven specializes in employment litigation and has been lead or co-lead counsel on several cases that resulted in settlements of over $1 million.
View full profile
Eileen Epstein Carney
Eileen represents investors and consumers harmed by financial fraud and other corporate misconduct. She also executes on the firm's strategic vision.
View full profile
Linda Lam
Linda focuses her practice on representing consumers, small businesses, and employees in complex litigation.
View full profile
About Us
Gibbs Law Group is a California-based law firm committed to protecting the rights of clients nationwide who have been harmed by corporate misconduct. We represent individuals, whistleblowers, employees, and small businesses across the U.S. against the world's largest corporations. Our award-winning lawyers have achieved landmark recoveries and over a billion dollars for our clients in high-stakes class action and individual cases involving consumer protection, data breach, digital privacy, and federal and California employment lawsuits. Our attorneys have received numerous honors for their work, including "Top Plaintiff Lawyers in California," "Top Class Action Attorneys Under 40," "Consumer Protection MVP," "Best Lawyers in America," and "Top Cybersecurity/ Privacy Attorneys Under 40."