Medical Billing Fraud: Upcoding & Unbundling
Upcoding and unbundling are methods of healthcare billing fraud involving the improper application of codes for medical diagnoses and procedures.
Healthcare providers and facilities that offer services to Medicare, Medicaid, and Tricare patients receive reimbursements from the government. When these healthcare providers and facilities improperly code the medical services they've provided in order to receive higher reimbursements, they commit coding fraud.
Improper medical billing is just one method of defrauding government healthcare programs. Coding fraud, along with pharmaceutical fraud, illegal physician kickbacks, and pharmacy fraud, cost the federal government and taxpayers billions of dollars a year and raise the cost of healthcare services.
Medical Billing Fraud Whistleblowers Rewards & Protections
Under the False Claims Act, both the federal government and private citizens can prosecute and stop healthcare fraud. When a private citizen, or whistleblower, with information about healthcare fraud brings a successful qui tam lawsuit that results in a government recovery, they share in up to 30% of the money returned to federal healthcare programs.
The False Claims Act also protects healthcare whistleblowers from harassment, discrimination, or retaliation by their employers.
Speak to a medical billing fraud attorney
Speak to a whistleblower attorney experienced in evaluating claims of upcoding or unbundling. Consultations are free and confidential.
loading...
Definition of Upcoding Healthcare Services
Upcoding is when a healthcare service provider uses the billing code for a more expensive procedure when, in reality, a less expensive procedure was performed.
Alternatively, upcoding also includes when a healthcare service provider indicates that a patient has a more serious diagnosis than they actually do, in order to increase the reimbursement rate that insurance will pay.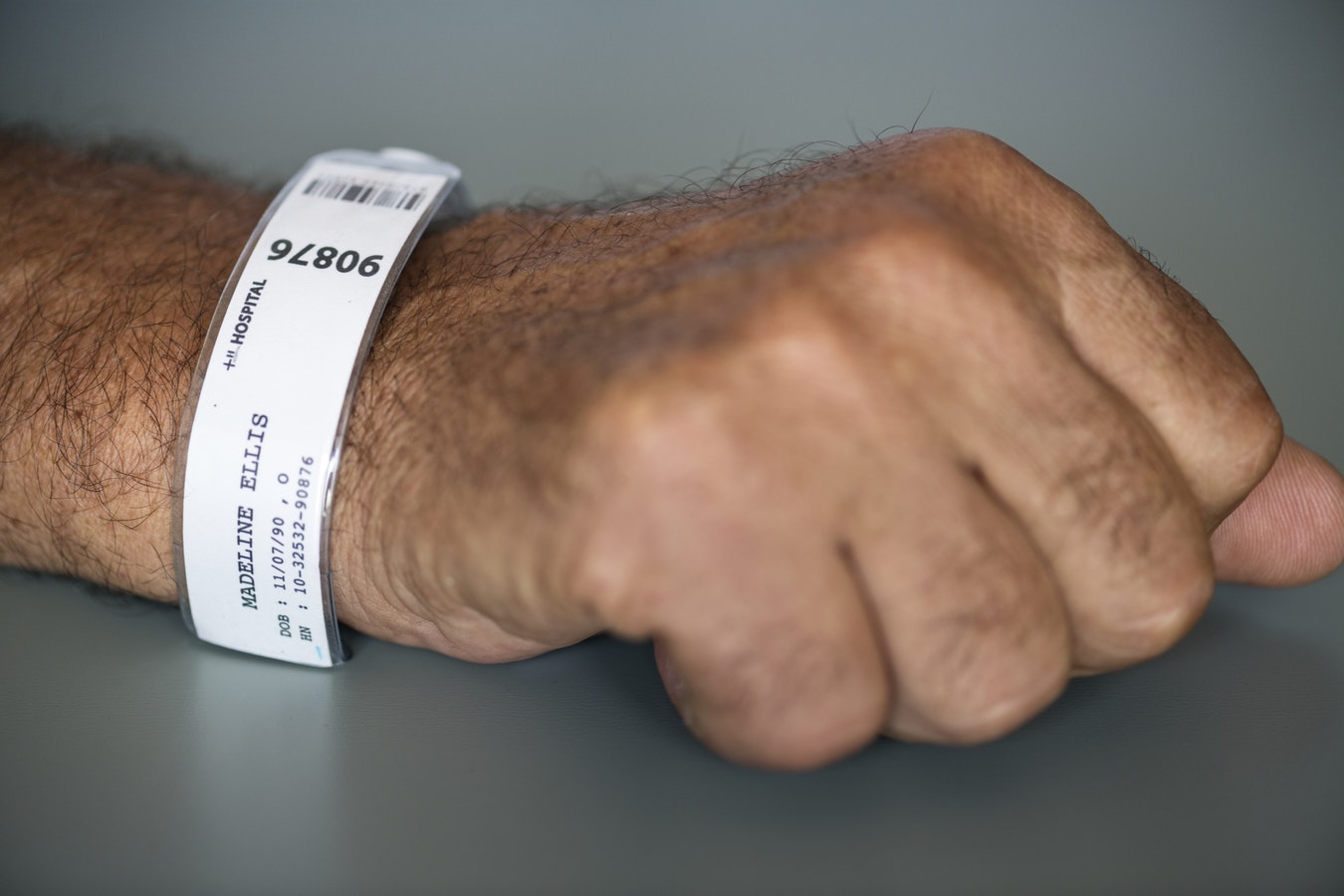 A patient diagnosed with a more serious condition than he actually has
Upcoding Examples in Medical Billing Codes
A example of upcoding in healthcare could be a Medicare patient visits a doctor for an annual routine checkup, a service typically reimbursed by Medicare at $50. The doctor, however, codes the visit as a more expansive checkup, which is reimbursed by Medicare at $100. By miscoding the patient's visit, the physician has committed Medicare fraud because, among other things, the physician charged for services which were not provided.
Pharmaceutical companies and medical device manufacturers may also commit healthcare fraud by upcoding. For example, a pharmaceutical company's medical device could be implanted through two procedures – one more invasive and more expensive than the other. When promoting its device, the pharmaceutical company advised providers to bill for the more expensive procedure, causing federal healthcare programs to pay more than needed.
Defintion of Unbundling Healthcare Services
Unbundling is when a healthcare service provider uses the billing codes for two or more separate procedures when the procedures were actually performed together.
Government healthcare programs reimburse more money for procedures that are performed separately. Procedures that are performed together are termed "bundled services," and each individual procedure is reimbursed at a lower rate because the government healthcare provider is paying for the procedure as a whole.
Examples of Unbundling Healthcare in Medical Billing
An example of undundling in healthcare could be a surgery typically involves an incision, when the patient is "opened," and stitches when the patient is "closed." The incision and the stitches are a bundled service. However, stitches are sometimes performed as a separate procedure, such as when a patient comes into the hospital with a pre-existing wound. If a hospital were to bill for the incision and stitches performed during a surgery as separate procedures, this would be an example of "unbundling."
Another example would be blood work. Typically, blood work is done in preset blood panels (collections of tests), which are charged at a specific preset rate. Each of the tests within a panel have individual and higher billing rates. Illegal unbundling would occur if a hospital performed the blood panel but fragmented and charges them as individual blood tests. Unbundling can also be referred to as "fragmentation."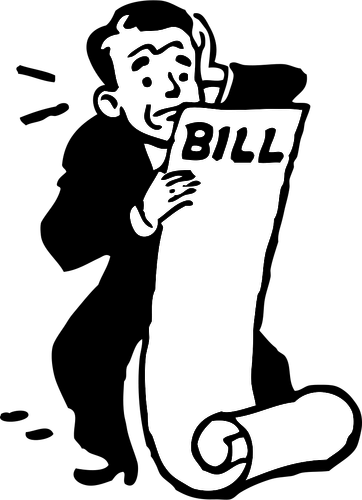 A patient sees unbundled services on a medical bill
Examples: Upcoding & Unbundling Lawsuits
Tenet Healthcare Corporation. In 2006, Tenet Healthcare Corporation resolved a whistleblower lawsuit alleging that, among other things, Tenet engaged in upcoding by assigning improper and unsupported diagnosis codes to Medicare and Medicaid in order to increase the reimbursement rate for Tenet's hospitals. Tenet settled the lawsuit for $900 million.
Duke University. In 2014, Duke resolved a False Claims Act lawsuit alleging that it unbundled (and charged separately) for cardiac and anesthesia services that were performed together. Duke settled the lawsuit for $1 million.
Upcoding & Unbundling are considered to be unethical billing practices
The Centers for Medicare & Medicaid Services (CMS) says that "[m]isusing codes on a claim, such as upcoding or unbundling codes" are unethical billing practices. CMS clarifies that not only are these practices unethical, but they "can also expose providers to criminal and civil liability." Something that is unethical is not necessarily illegal, but it is in this context.
MB Guide explains:
As a biller you are entrusted with medical information, collecting money, reliability, customer relations, etc.

Violating guidelines, stealing, coding services that are not performed, unbundling procedures, and so on are unaccepted and in most cases, intolerable.

Inform your employer if any unethical behavior is being performed, either by a colleague, patient, or other physicians.
Our Medical Billing Fraud Attorneys
Eric Gibbs
Eric prosecutes financial fraud and other mass torts matters. He has recovered billions of dollars for clients and led high profile class actions.
View full profile
Dylan Hughes
Dylan concentrates his practice on investigating and prosecuting fraud matters on behalf of whistleblowers, consumers, and employees.
View full profile
Amy Zeman
Amy has built a reputation in the plaintiffs' bar for delivering results to consumers and sexual assault survivors in class actions and mass torts.
View full profile
Aaron Blumenthal
Aaron represents consumers, employees, and whistleblowers in class actions and other complex litigation.
View full profile
About Us
Gibbs Law Group is a California-based law firm committed to protecting the rights of clients nationwide who have been harmed by corporate misconduct. We represent individuals,
whistleblowers
,
employees
, and small businesses across the U.S. against the world's largest corporations. Our award-winning lawyers have achieved landmark
recoveries
and over a billion dollars for our clients in high-stakes class action and individual cases involving
consumer protection
, data breach, digital privacy, and federal and
California employment
lawsuits. Our attorneys have received numerous honors for their work, including "Top Plaintiff Lawyers in California," "Top Class Action Attorneys Under 40," "Consumer Protection MVP," "Best Lawyers in America," and "Top Cybersecurity/ Privacy Attorneys Under 40."
Report upcoding or unbundling in medical billing:
loading...