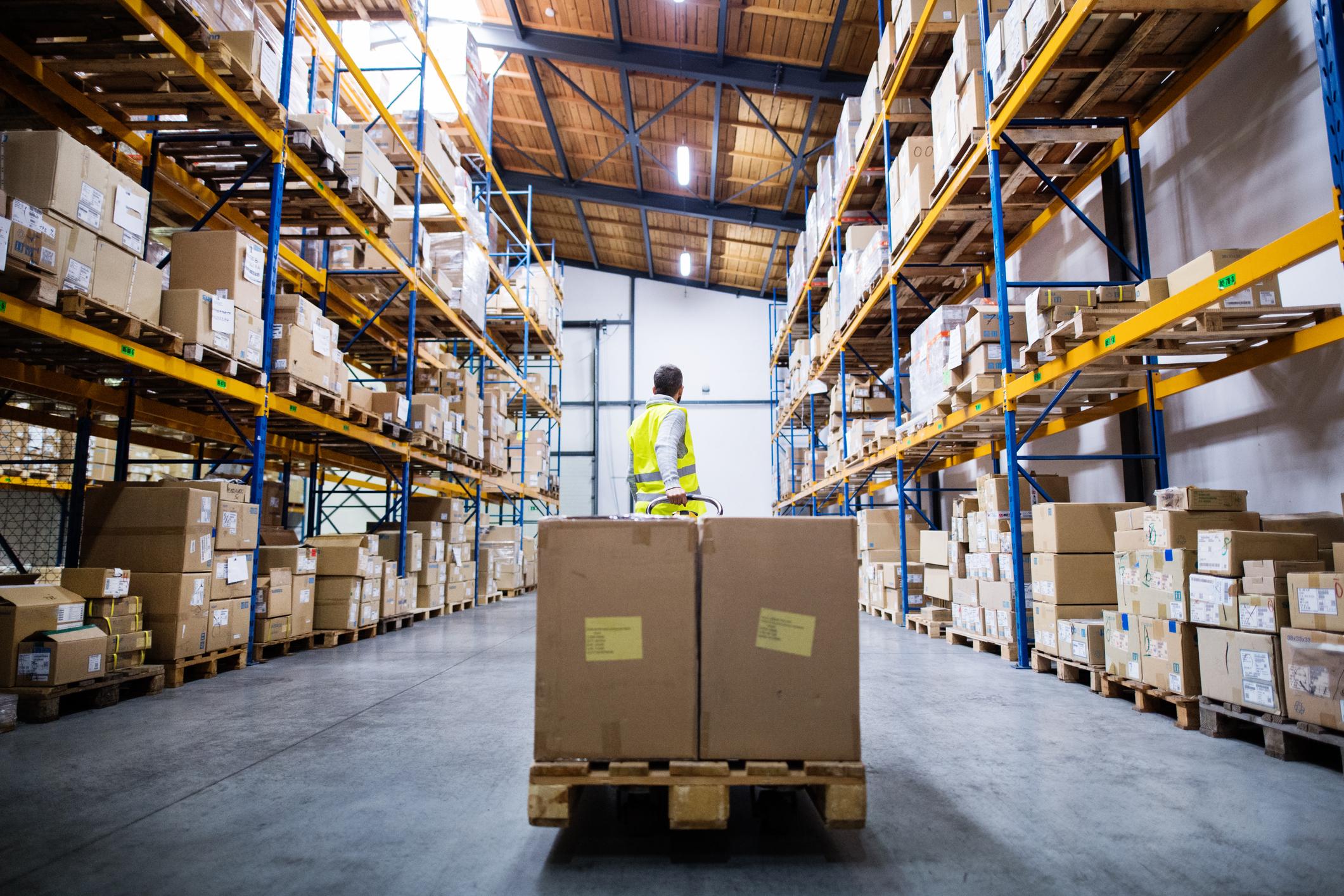 Amazon Employee Class Action Lawsuit Investigation
Interested in Amazon employee lawsuit?
Amazon workers who aren't paid properly or denied humane working conditions may be entitled to labor code penalties. Contact us for a free consultation with no obligation.
loading...
Amazon Drivers Allegedly Forced To Pee In Bottles May Now Have Surveillance Cameras Watching Them
An Amazon spokesperson confirmed to CNBC that the company has begun implementing AI-equipped surveillance cameras into their delivery vans. Amazon claims the roll-out is to improve drivers' safety. That safety, however, comes with significant privacy concerns given recent reports that overworked Amazon delivery drivers must pee in cups to save time on delivery routes. Now, many drivers report having to choose between being reprimanded for missing their delivery quota or having cameras watch them as they use the restroom. One Amazon delivery driver in Portland, Oregon, reported to The Guardian her concerns over this constant surveillance as she must use the bathroom in her vehicle daily.
"In order to take a bathroom break, especially being a woman, we would have to be in an area that has a grocery store. That isn't always the case and even if it were, that would take at least 10 minutes off our drive time, in which our dispatch would wonder why we're falling behind. So instead, I keep a cup with me and wipes and I go to the bathroom in the back of my van. I'm very concerned about the AI technology being installed in the vans, and being seen while I am urinating is just one of my concerns."
This constant surveillance is just another example of the grueling working conditions Amazon delivery drivers report having to operate in.
Some Amazon Workers Report Losing Bonus and Stock Compensation After $15 Hour Policy
According to a New York Times report, some Amazon warehouse workers have discovered that they may end up making thousands of dollars less a year after the implementation of the "new Amazon minimum wage of $15 an hour."  Reportedly, while Amazon will increase wages for most employees, it will no longer give out new stock grants and monthly bonuses, such that the total compensation for some workers will shrink.  Senator Bernie Sanders has requested that Amazon confirm how the total compensation of employees who formerly received these forms of compensation will change.
Per the New York Times article, Amazon will be ending its monthly attendance and productivity bonuses, known as the Variable Compensation Plan.  The plan offered up to a 4 percent bonus for attendance and an additional 4 percent if a worker's building met certain production goals.   Additionally, in the three months around the holidays (known as "double down"), the bonus doubled, meaning that employees could earn up to 16 percent on top of their regular wages.
Amazon Delivery Drivers Report Grueling Working Conditions
Business Insider reports that Amazon delivery drivers have experienced a variety of alleged abuses "including lack of overtime pay, missing wages, intimidation, and favoritism."  Given the strict time constraints that delivery drivers operate under, drivers "felt pressured to drive at dangerously high speeds, blow stop signs, and skip meal and bathroom breaks."  Several drivers also reported that they were denied overtime pay, despite working well over 40 hours a week.  One driver stated: "Amazon is doing whatever they want . . . [a]nd we're paying the price." Some California Flex drivers have filed a lawsuit against Amazon over these practices.
According to Business Insider, Amazon drivers at many Amazon subcontractors also reported feeling powerless to report violations because they feared retribution, such as termination, withholding of wages, and denial of work.  For example, one logistics company named Prime EFS reportedly sent its drivers a text stating "[a]ny callouts I will make sure you do not receive a route for a week."  Another driver for a different courier company reported being sent home on a scheduled workday for being one minute late.  One former Prime EFS manager said that if someone didn't show up to work, the company "wouldn't pay him for a week."
Many drivers also reported problems with their paychecks per the Business Insider article.  Drivers report managers who "would frequently forget to pay overtime or fail to add a new driver to the system so that the person wouldn't receive a paycheck."  According to one manager, a Texas-based courier company didn't pay overtime for at least a year.
Due to package delivery quotas, workers report fearing to take meal and rest breaks as well.  According to one courier manager in New Jersey, "[d]rivers have to pee in bottles in their vans all the time."  One driver at JARS TD said that drivers "brought buckets and baby wipes to work so they could relieve themselves inside their trucks."   Another driver reported finding bottles of urine in delivery vans as well as at the Amazon facilities where he loads packages.
Amazon drivers report feeling the pressure to meet these quotas because Amazon tracks them and might call their supervisors if something looks off.  Using handheld package scanners called "rabbits," Amazon updates customers on order's location.  According to the Business Insider article, Amazon may call dispatchers and ask why certain drivers are behind their package quota for the day.  While Amazon reportedly claims that most drivers' shifts are completed in nine hours or less, Business Insider reports that an analysis of actual payroll data shows that drivers at one company worked over 11 hours on average.  One Amazon-affiliated job listing recently advertised that drivers typically work 12-15 hours straight.
Are you being mistreated as an employee by Amazon?
Amazon's Control of Delivery Drivers Not on Amazon's Payroll
Many thousands of Amazon delivery drivers are reportedly employed by third-party companies, called delivery service partners.  But while these drivers are not directly on Amazon's payroll, the company reportedly "retains power over nearly every other aspects of these drivers' jobs," according to Business Insider.  Drivers' daily delivery routes and deadlines are reportedly set by Amazon and Amazon trains many of the drivers, provides them with on-the-road support and gives them devices called "rabbits" for package scanning and route navigation."  According to Business Insider, Amazon will begin to require its delivery service partners to electronically track and record employees' hours using software provided by payroll company ADP.  Amazon claims that it regularly audits its delivery service partners and requires them to abide by employment laws.  Amazon managers also described having the power to "indirectly fire" drivers by barring them from their delivery stations.
Because these drivers are not on Amazon's payroll, they are reportedly not subject to the $15/hour minimum wage policy that workers directly employed by Amazon will receive.
Our Employment Experience
Our employment attorneys have been representing classes of employees in state and federal litigation against their employers for over 20 years.
We have successfully litigated employment cases concerning unpaid overtime, meal breaks, and business expenses; employee misclassification; and mass layoffs without proper notice, recovering millions of dollars on behalf of our clients against some of the world's largest corporations.
Gibbs Law Group has been recognized a Tier-1 law firm by U.S. News – Best Lawyersconsecutively since 2013, and founders Daniel Girard and Eric Gibbs have been named among the Best Lawyers in America consecutively since 2012.
Our Employment Attorneys
Eric Gibbs
A founding partner at the firm, Eric has negotiated groundbreaking settlements that favorably shaped laws and resulted in business practice reforms.
View full profile
Dylan Hughes
Dylan concentrates his practice on investigating and prosecuting fraud matters on behalf of whistleblowers, consumers, and employees.
View full profile
Steven Tindall
Steven specializes in employment litigation and has been lead or co-lead counsel on several cases that resulted in settlements of over $1 million.
View full profile
Linda Lam
Linda focuses her practice on representing consumers, small businesses, and employees in complex litigation.
View full profile
Aaron Blumenthal
Aaron represents consumers, employees, and whistleblowers in class actions and other complex litigation.
View full profile
Steve Lopez
Steve represents consumers, employees, and whistleblowers harmed by corporate misconduct in a variety of complex litigation cases.
View full profile
About Us
Gibbs Law Group is a California-based law firm committed to protecting the rights of clients nationwide who have been harmed by corporate misconduct. We represent individuals,
whistleblowers
,
employees
, and small businesses across the U.S. against the world's largest corporations. Our award-winning lawyers have achieved landmark
recoveries
and over a billion dollars for our clients in high-stakes class action and individual cases involving
consumer protection
, data breach, digital privacy, and federal and
California employment
lawsuits. Our attorneys have received numerous honors for their work, including "Top Plaintiff Lawyers in California," "Top Class Action Attorneys Under 40," "Consumer Protection MVP," "Best Lawyers in America," and "Top Cybersecurity/ Privacy Attorneys Under 40."
Deliver packages for Amazon?
Even if you're not technically "employed" by Amazon, you may still be entitled to collect penalties for Amazon's employment-law violations. Contact us for a free case review.
loading...